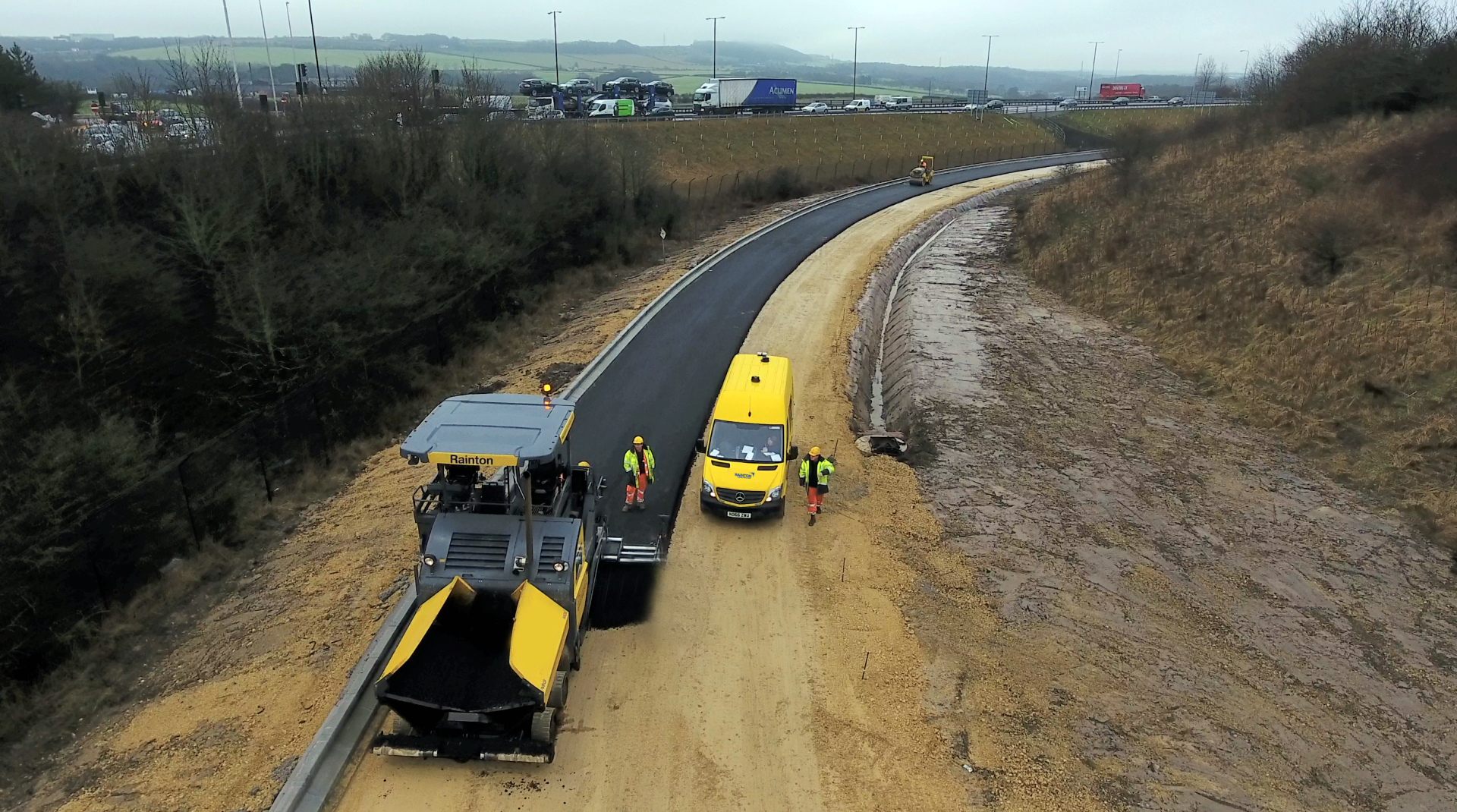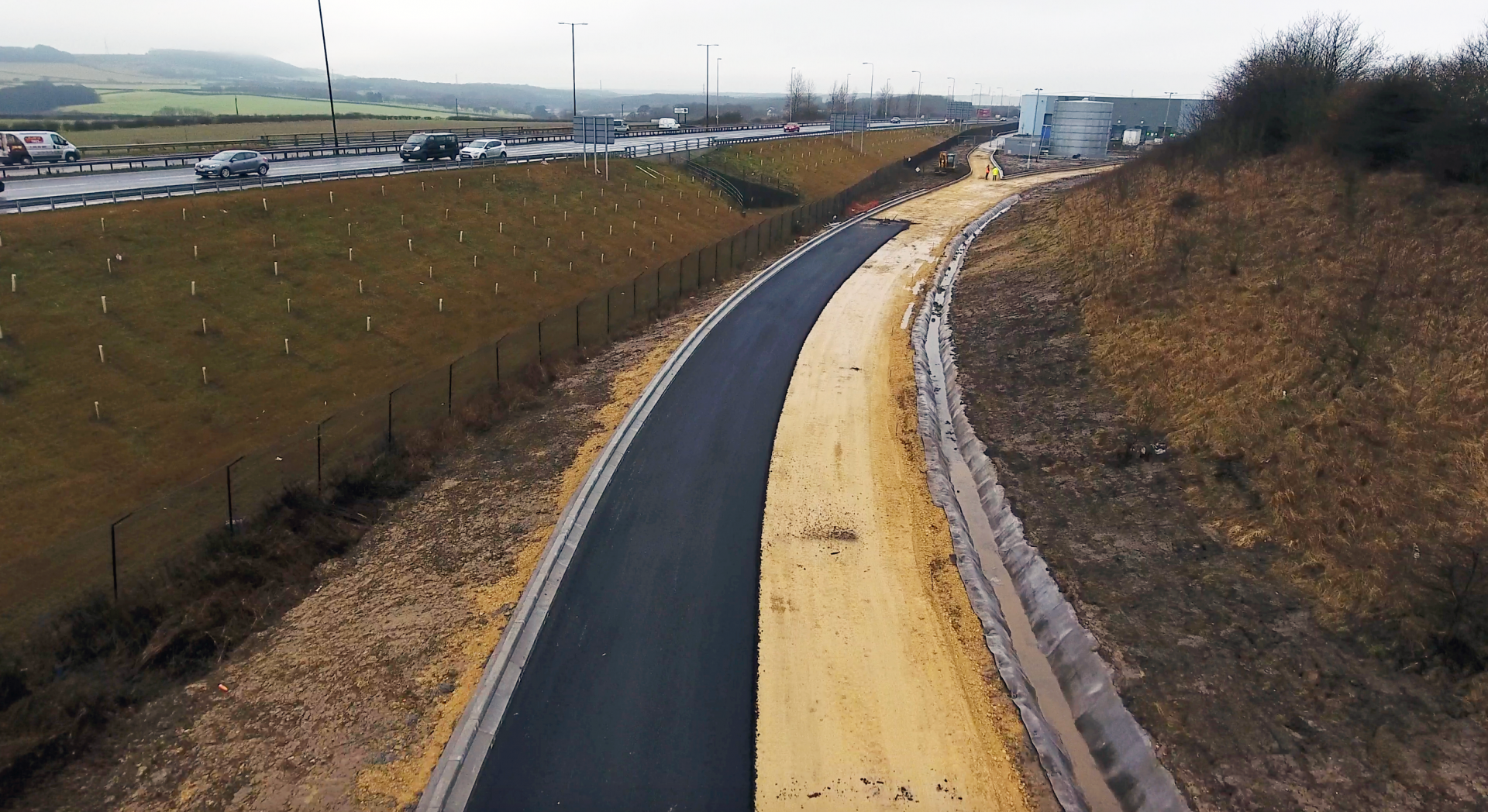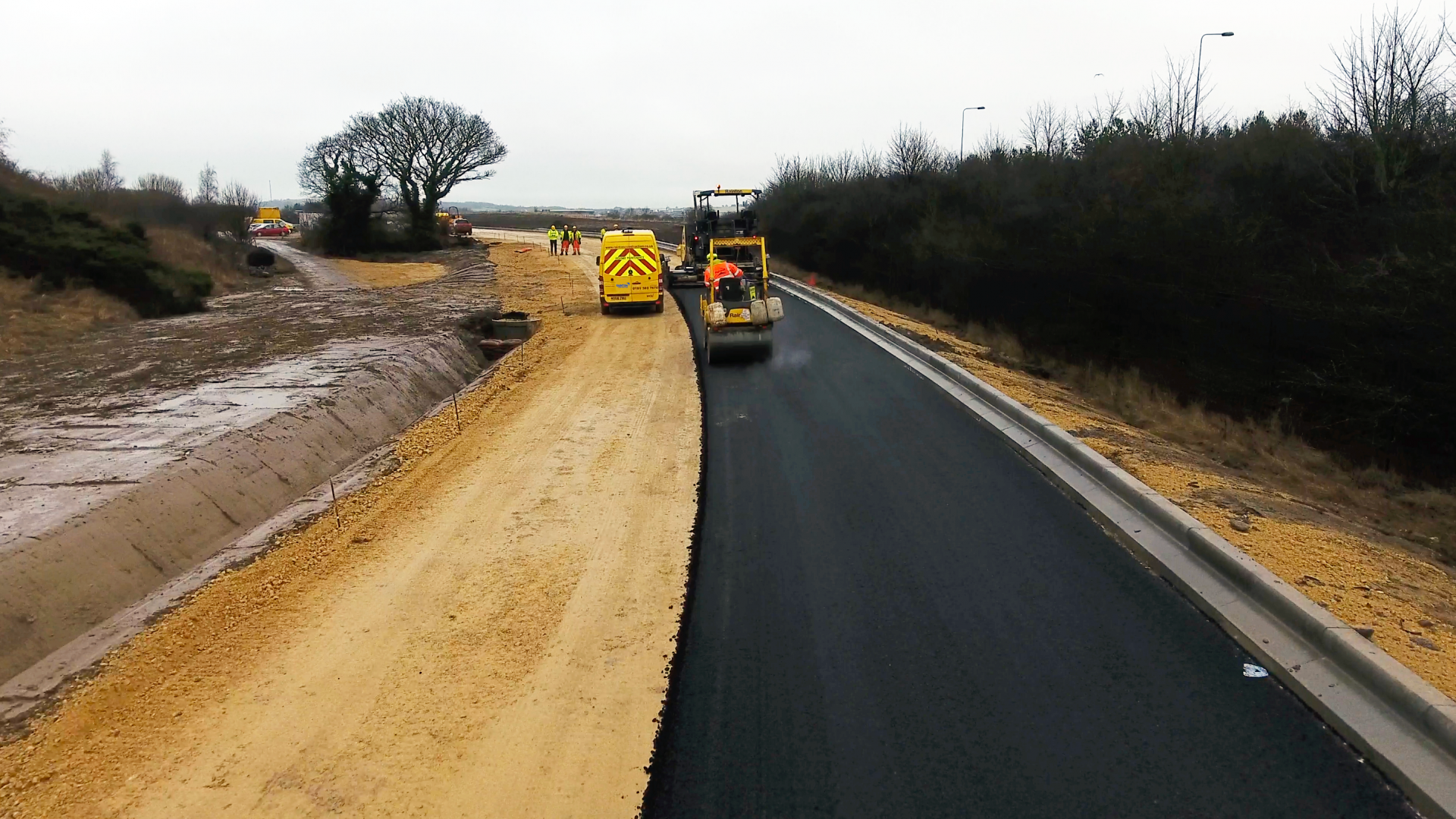 Located adjacent to the A19 and A1231, the Nissan factory in Sunderland is pivotal to the local economy. It is one of the most productive car plants in Europe and supplies over 7,000 jobs in the North East.
To support lean manufacturing initiatives, Rainton Construction was appointed as Principal Contractor for the construction of a new link road to facilitate Just in Time (JIT) logistics and reduce congestion around the Nissan factory and industrial estate.
Operating in a diverse environment with urban infrastructure and natural resources present, our full scope of works included:
Traffic management to provide secure site access
Site clearance works including tree felling and arboriculture
Excavation and bulk earthworks with zero spoil removed from site through material reuse
Full depth construction of a new 40,500m2 link road including sub-base, base course and hot rolled asphalt surfacing works in line with National Highways Sector Scheme 16
Associated hard landscaping works including half-battered and Titan kerb installation
Thermoplastic road markings
Permanent street signage
Boundary fencing
Vehicle restraint systems including Armco crash barrier
Installation of two automated barriers
Surfacing was undertaken by our in house team and the material was provided by Tynedale Roadstone.
Innovation
Our works also included an innovative drainage installation which included headwalls, a hydro-break chamber, 900mm diameter perforated pipes and small diameter drainage. A swale lined with an innovative BBA certified Concrete Canvas solution prevented weed growth, silt generation and erosion, reducing long-term maintenance requirements and costs for Nissan. The road was designed with a cross fall to allow the water to run off the road and enter the swale and 900mm perforated pipes.
Talk to the experts
about your project
We appreciate your interest in MGL Group. Contact us today and we'll get back to you as quickly as we can.
You can stay up to date with the latest news by connecting with us on social media!
"*" indicates required fields