Unitised Automated Gate (UAG)
Sub-services
Drainage | Infrastructure | External Works
Location
Teesport, Middlesbrough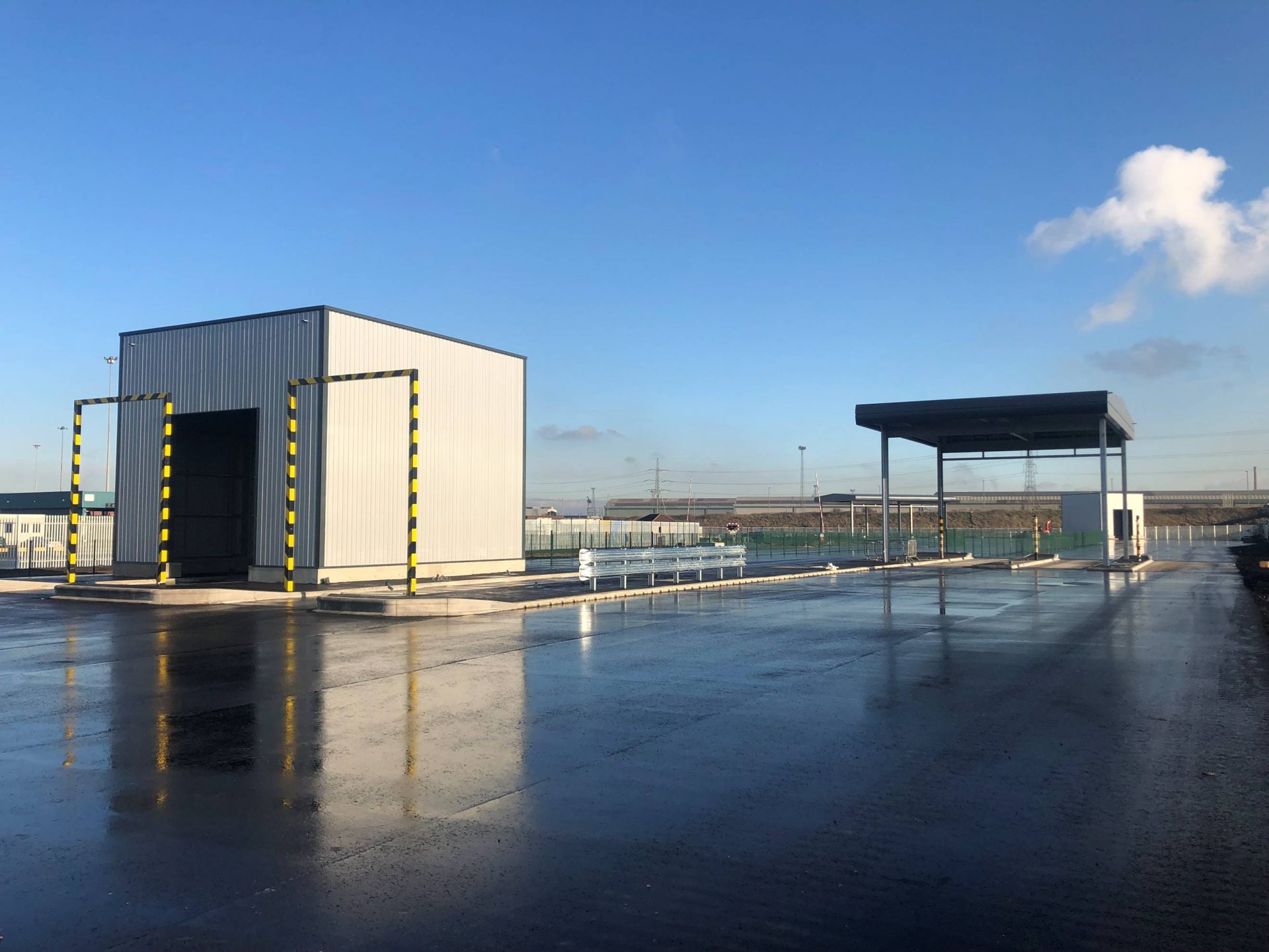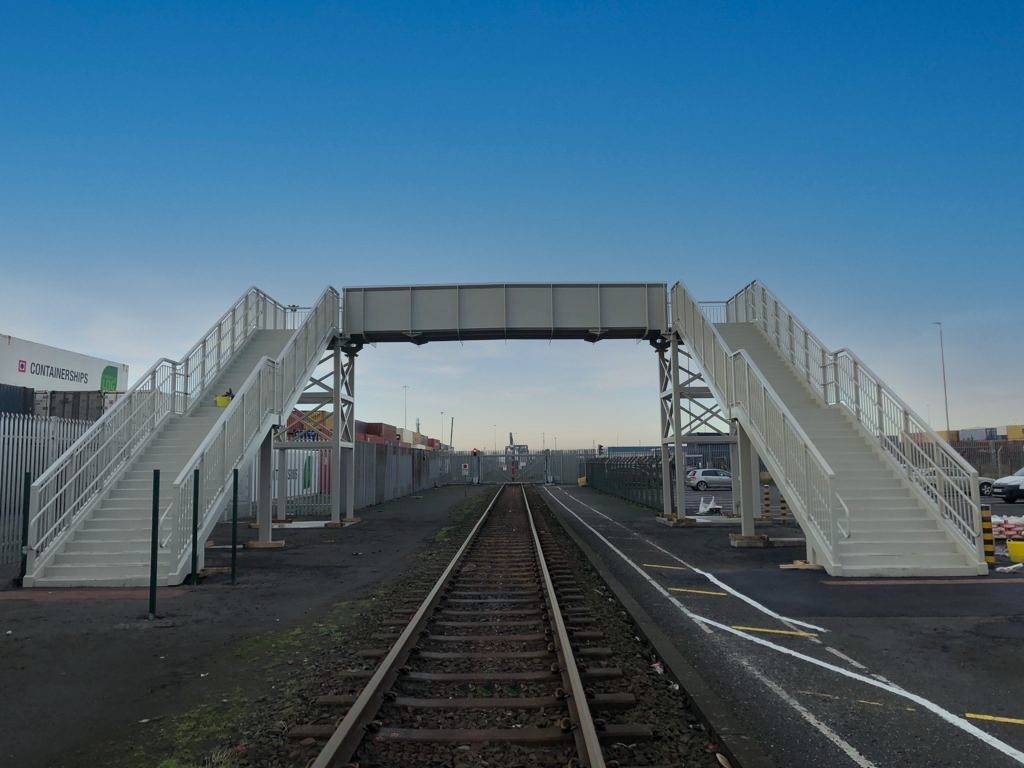 Rainton Construction was appointed Principal Contractor to carry out the civil and structural engineering works on a 13,000m² brownfield site, supported by MGL Demolition, MGL Earthworks and Supply Chain Partners.
Surfacing was undertaken by our in house team and the material was provide by Tynedale Roadstone.
Scope of works
Site clearance and demolition of existing structures including low level brick buildings, concrete structures and grubbing out foundations.
Earthworks, including the removal of existing non-hazardous bunds off-site and part removal of existing hardstanding.
Formation of a new entrance and works to an existing carriageway, including general road construction, road crossings, kerbs and surfacing.
Various different types of foundations; building foundations for the structural steel frames for four drive-through canopy buildings, foundations for various pieces of IT equipment for the automated gate, mast lighting tower and CCTV column foundations.
Foundations for and installation of the pedestrian rail crossing bridge.
New drainage and existing drainage alterations including installation of surface water linear drainage channels.
Installation of a duct network and service chambers for data, power, IT equipment, CCTV, signage and street lighting.
Kerbs including HGV kerbs to all building traffic islands.
Working alongside a specialist rail contractor for civil works to a rail crossing.
Excavations and civil works for water and electric service diversions.
Various visible concreting works which included trafficked concrete paving areas and a rail crossing.
All tarmacadam paving works.
Installation of various bollards and signage.
The creation of the automated gate expanded container operations and increased efficiency.
Talk to the experts
about your project
We appreciate your interest in MGL Group. Contact us today and we'll get back to you as quickly as we can.
You can stay up to date with the latest news by connecting with us on social media!
"*" indicates required fields