Ashwood Business Park
Sub-services
Drainage | Section 278 Works | External Works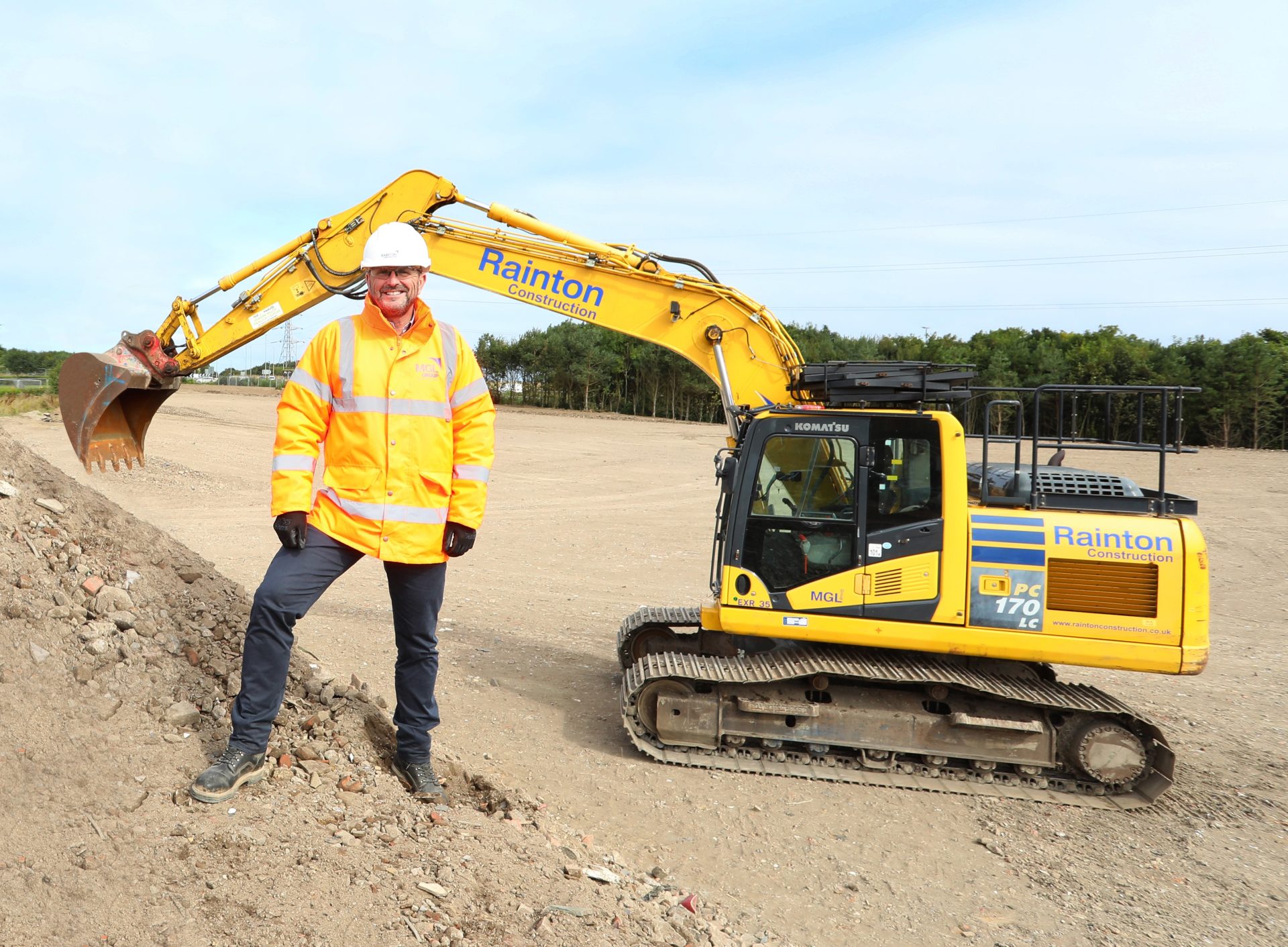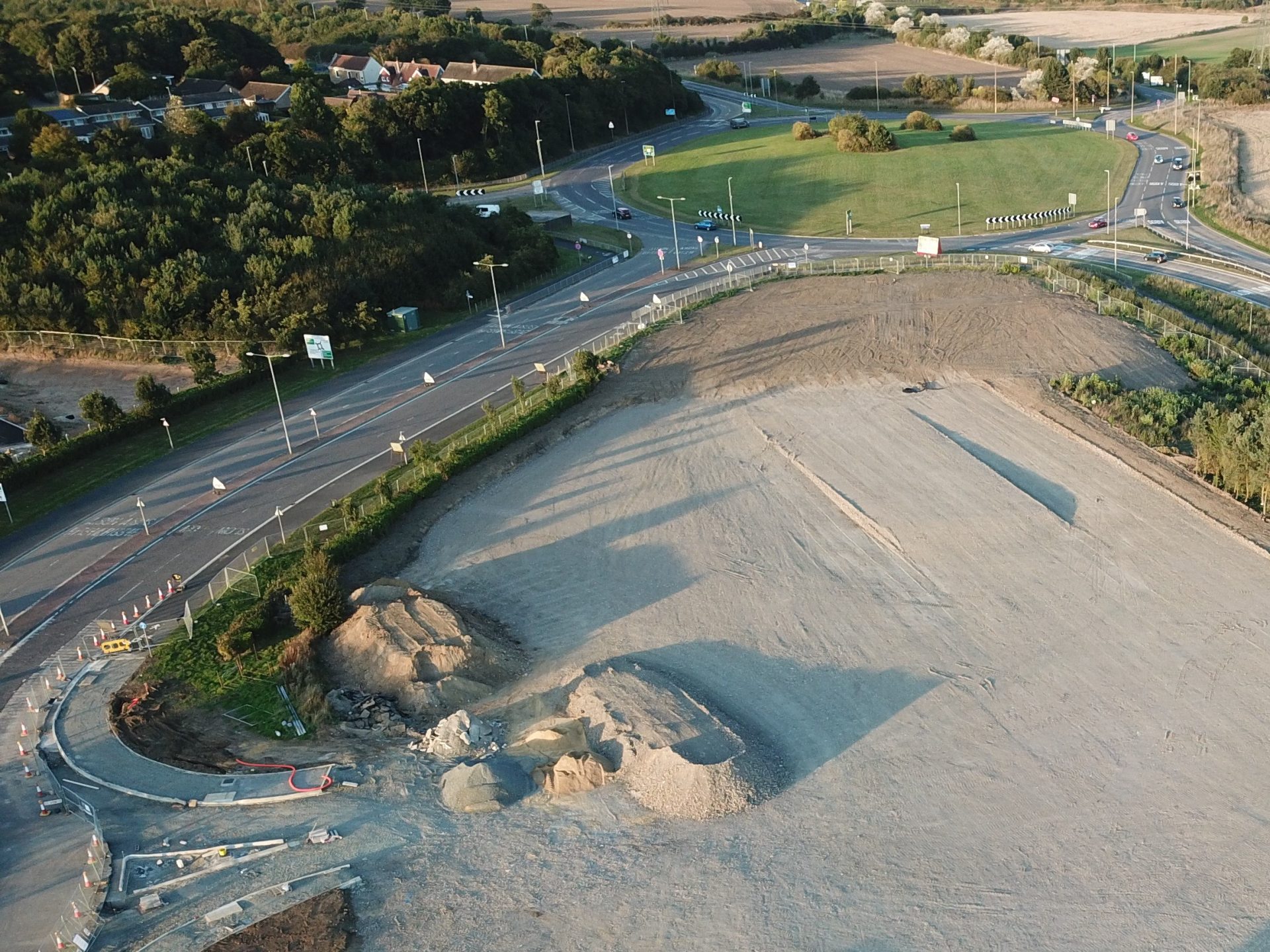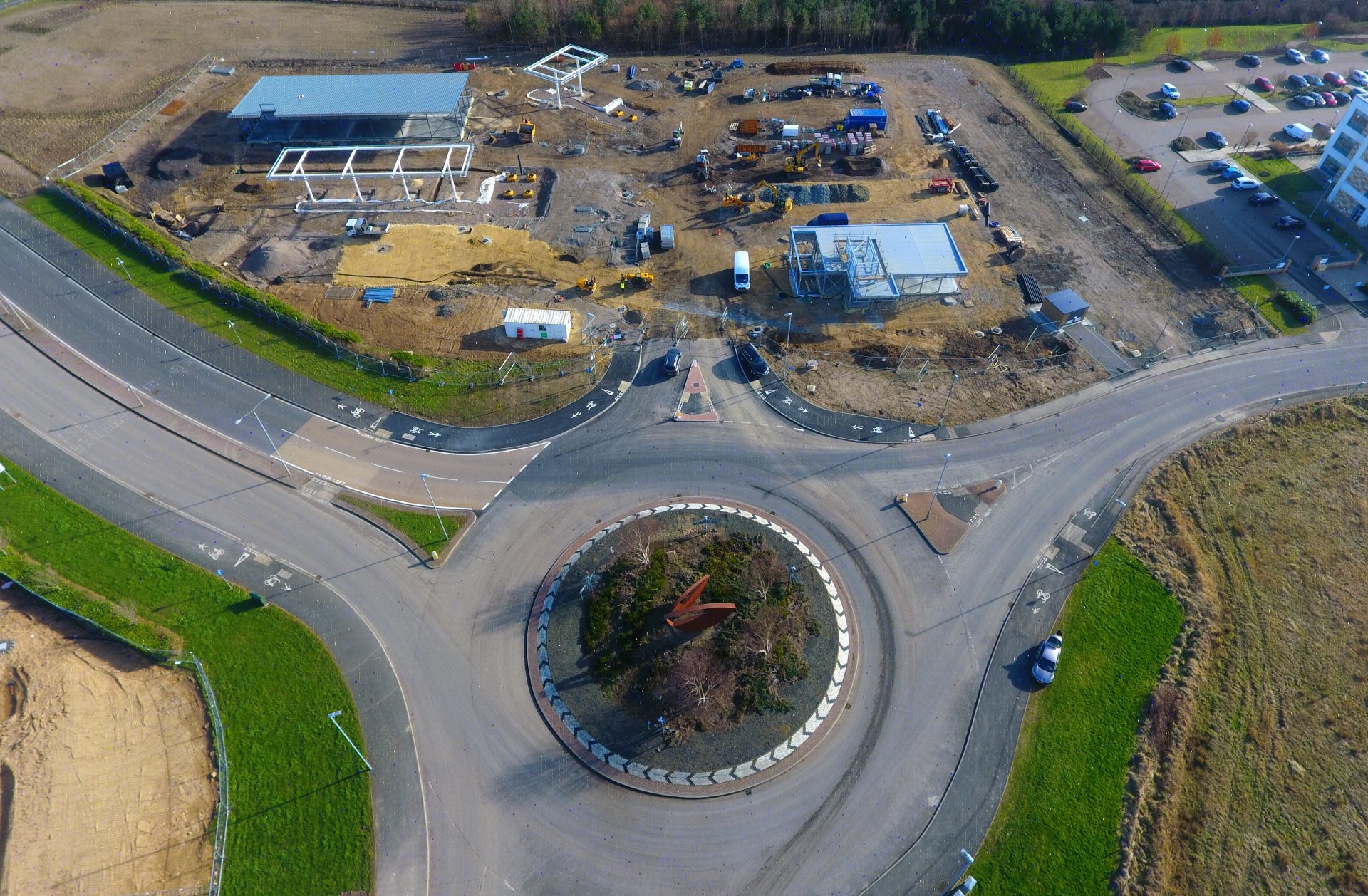 Rainton Construction was appointed as Principal Contractor under the NEC4 Form of Contract, to undertake 278 work to help expand Ashwood Business Park. The enabling works included access improvements, service supplies, earthworks and landscaping to support new development on Plots 5 and 6.
MGL Earthworks carried out bulk earthworks. Surfacing was undertaken by our in-house team and the material was provided by Tynedale Roadstone.
Scope of works:
Bulk earthworks, fencing and landscaping
Forming three new entrances into new commercial developments, one of which was a new petrol station
The construction of a new footpath and junctions
Diverting existing services to the plots
Applying an anti-slip layer to the tarmacadam on the existing roundabout
It required meticulous preparation and great detail of planning to coordinate road closures and traffic management requirements. We ensured strong communication and adopted a collaborative approach to coordinate and manage of all service diversions relating to BT, NWL, Northern Powergrid and Northern Gas Networks.
The 62-acre business park is at the heart of one of the North East's strongest manufacturing clusters. We were delighted to work in partnership with Advance Northumberland to facilitate growth and investment.