Freeman's Reach Phase 1 and 2
Sub-services
Drainage | Retaining Structures | Section 278 Works | External Works
Location
Durham City Centre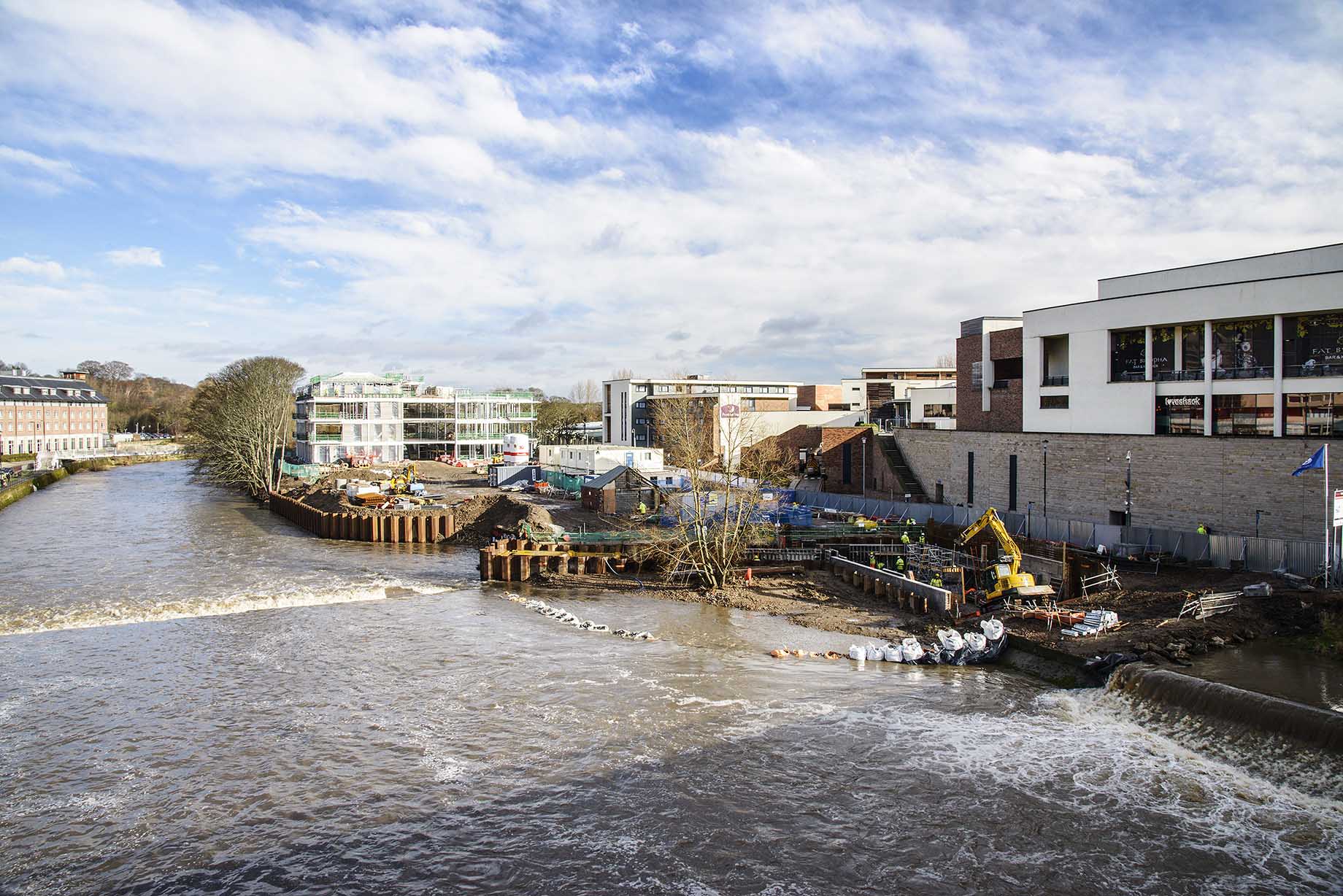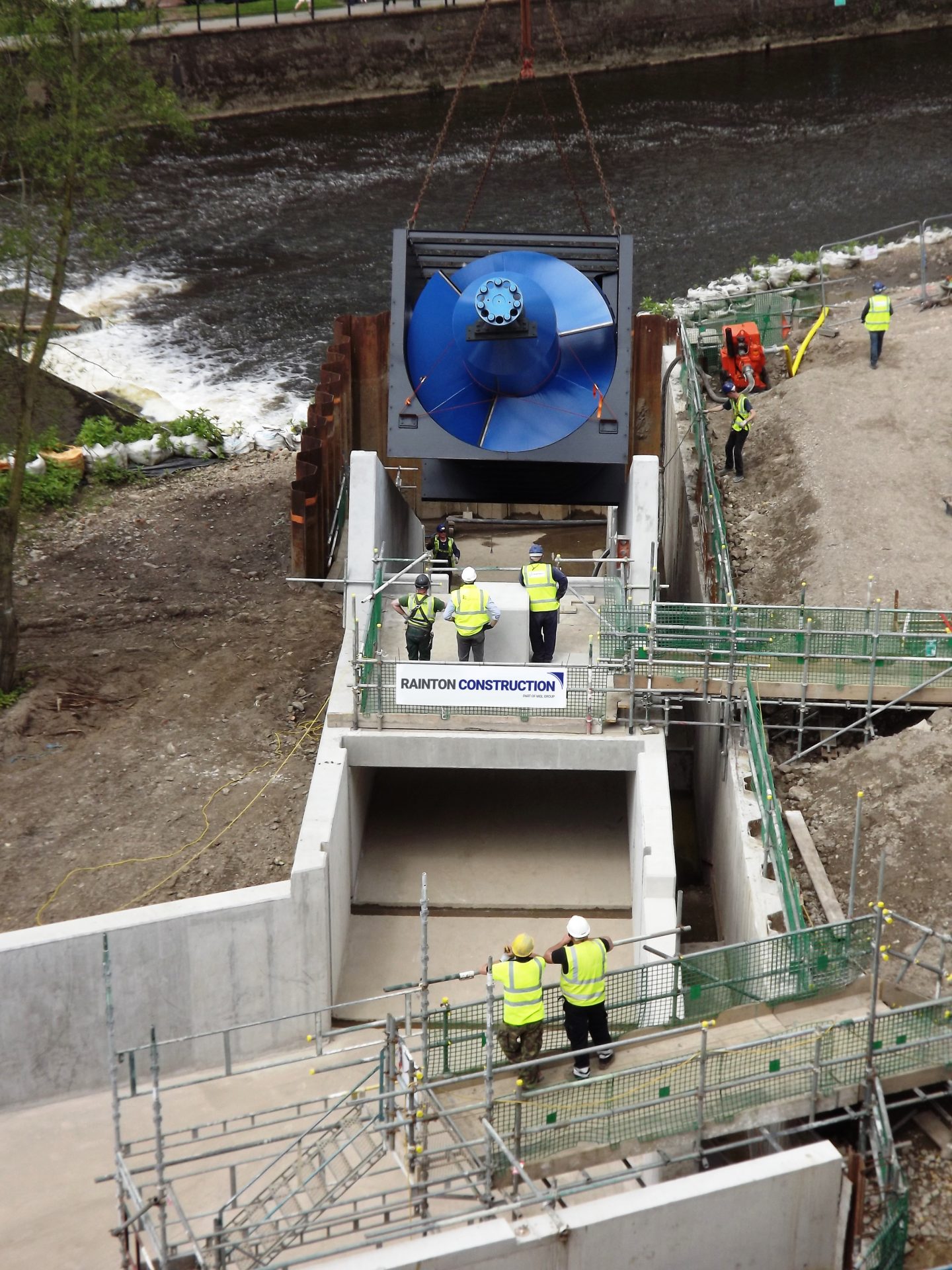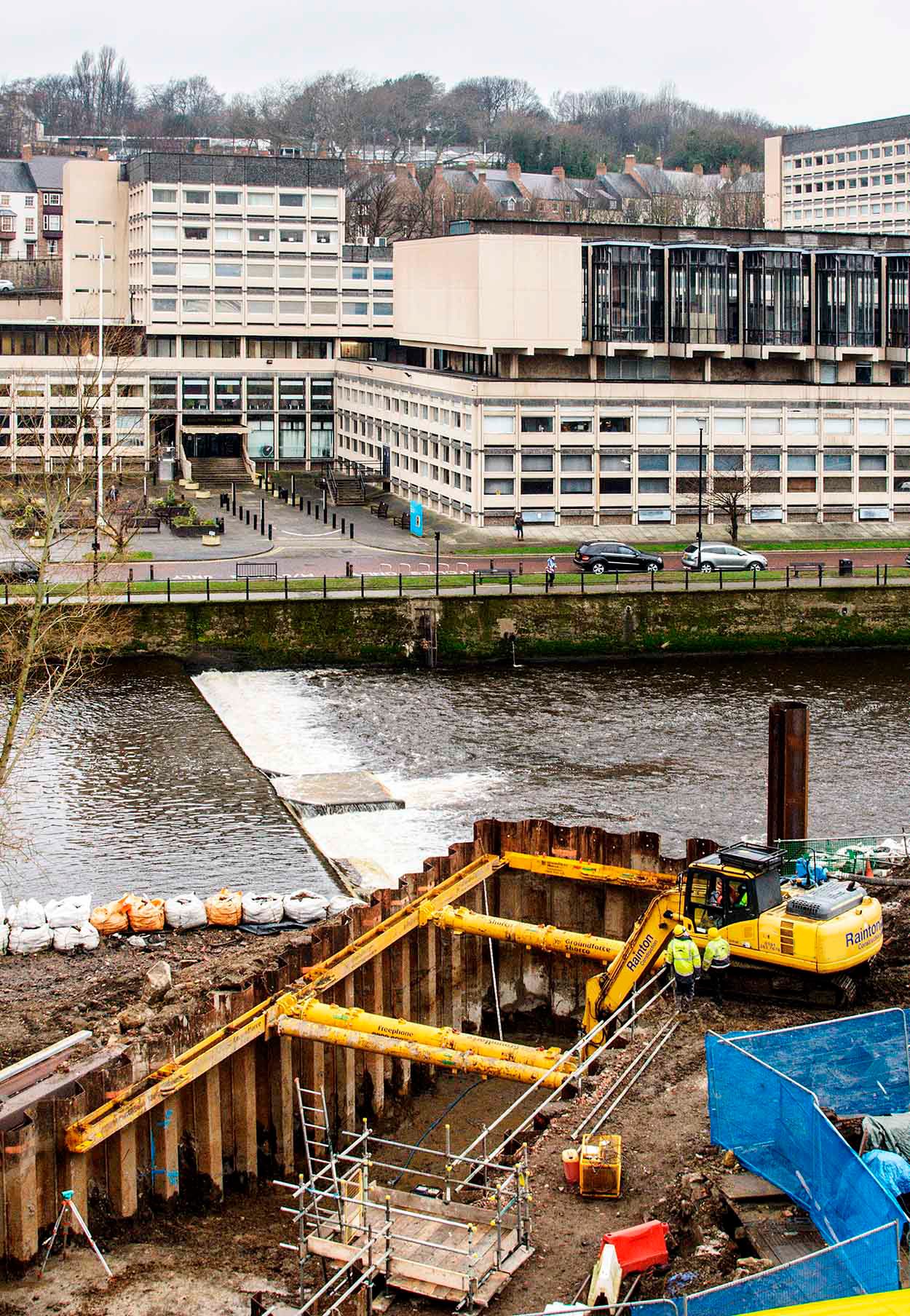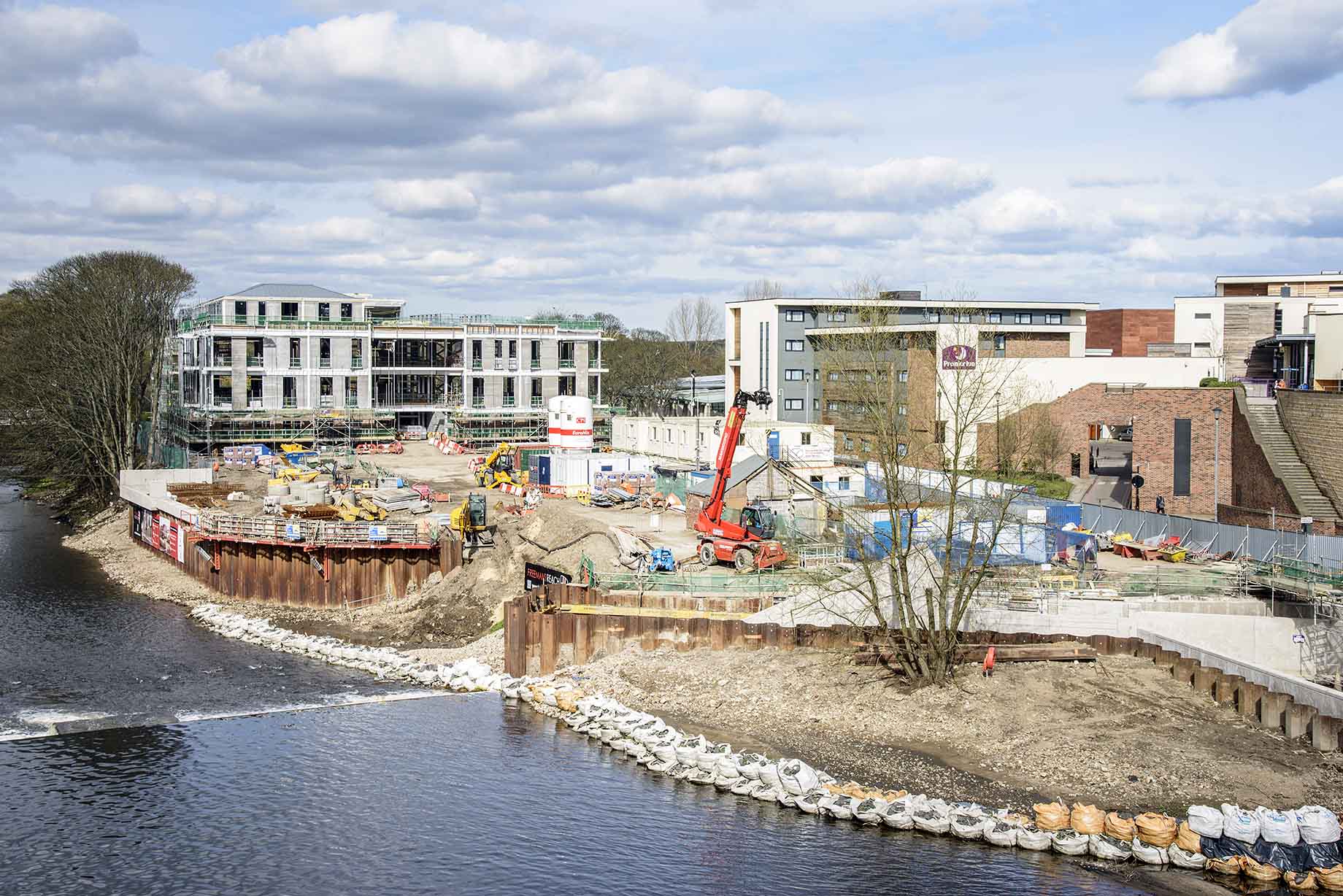 Rainton Construction was awarded the 'Project of the Year' in the Civil Engineering Contractors Association (CECA) North East Awards 2015 for our work on Phase 1 of this project.
Freeman's Reach is a high profile and highly visible sustainable development of part of the riverside in Durham City Centre. The circa £27m project is an integral part of the Durham Riverside Renewal.
Rainton Construction was appointed to undertake both the Phase 1 and Phase 2 civil engineering and groundwork packages on this project. The overall development provides 8,000 square metres of high quality, eco-friendly offices, as well as retail and leisure accommodation.
Phase 1 works
Our Phase 1 work package included the technically challenging construction of a concrete channel in the River Wear to house a 13 metre long, 20 tonne Archimedean Screw for hydro-power generation on the site (the first UK city centre development to do so). Works also included:
Construction of a fish pass, otter hotel, bat cave and Sand martin nest sites.
Foundations, drainage, retaining walls, capping beam system, ground and upper floor slabs, hard landscaping and installation of street furniture.
The excavation and concrete channel works included constructing a 15m deep excavation in weak alluvial soil for a reinforced concrete turbine chamber and spillway. Work was carried out in the river, creating an extremely high risk working environment.
Phase 2 works
Substructures and foundations.
Upper, first and second floor slabs.
Below ground drainage and service trenches.
Hard landscaping.
Piling mat.
Off-site disposal of excavated material.
Construction of steps and retaining walls and installation of street furniture.
Surfacing was undertaken by our in house team and the material was provided by Tynedale Roadstone.
Talk to the experts
about your project
We appreciate your interest in MGL Group. Contact us today and we'll get back to you as quickly as we can.
You can stay up to date with the latest news by connecting with us on social media!
"*" indicates required fields