Cornell Quarter
Sub-services
Drainage | Section 278 Works | External Works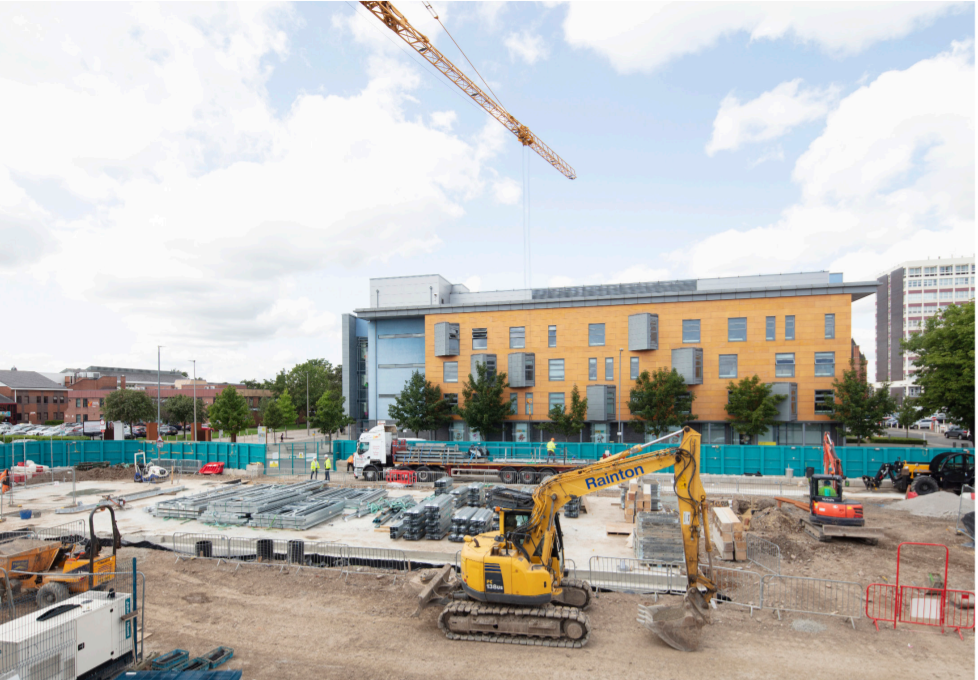 Through the delivery of civil engineering services, Rainton Construction facilitated fantastic project outcomes for Cornell Quarter, a 300-bedroom residential complex for Teesside University. We carried out a groundworks package covering; drainage, foundations, Section 278 works ground floor slab and external works.
Working collaboratively with the client, we developed a carbon offset scheme to balance out the carbon footprint of our project, this was in addition to the BREEAM requirements. Using the SmartWaste online portal we individually monitored the construction plant used on site. We offset 100% of our scope of works by soaking up CO2 through verified carbon reduction projects and planting trees in the region.
The scheme had significant environmental benefits:
46/50 Considerate Constructors Scheme score
100% Cardboard and plastic recycled
98% of waste diverted from landfill
Due to the success of our carbon reduction initiative we won two Supply Chain Awards. This highlights the positive impact we had on the project and our clear commitment to regenerating the environment.
Rainton Construction is a supply chain partner that uniquely stands out for its understanding of the metrics we needed to track to deliver our sustainability goals successfully.
Nick White, Senior Project Director, Wates