Summerhill Cycle Track
Sub-service
External Works
Material
Plastipave® Porous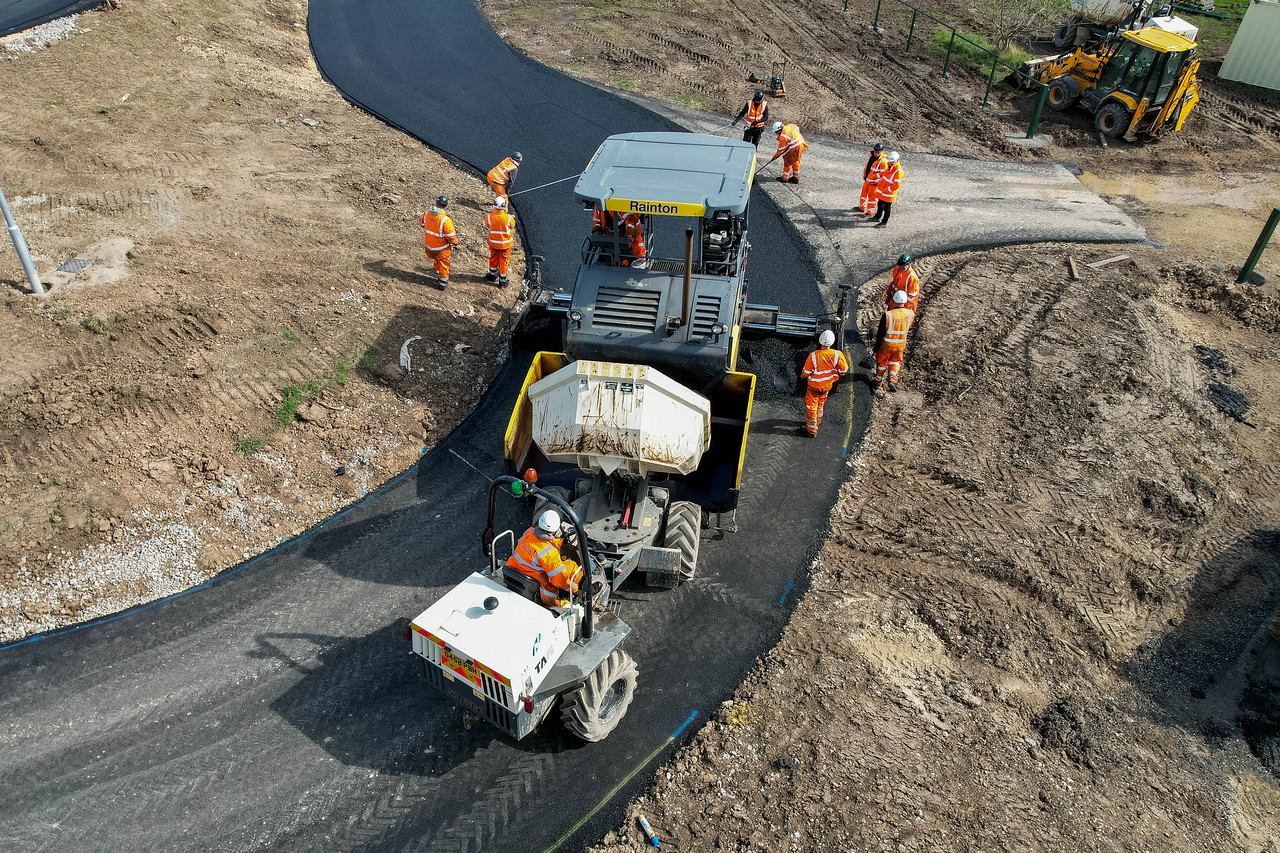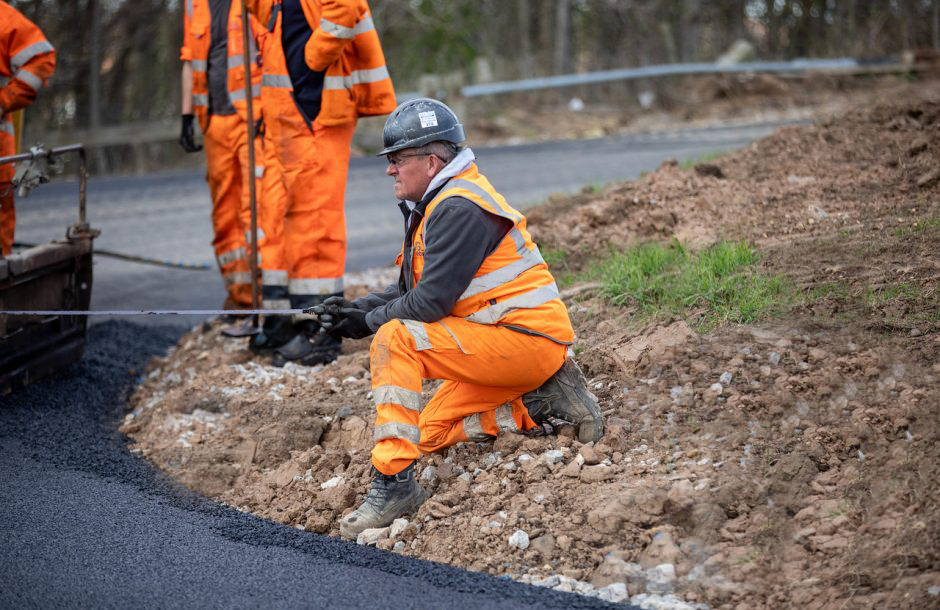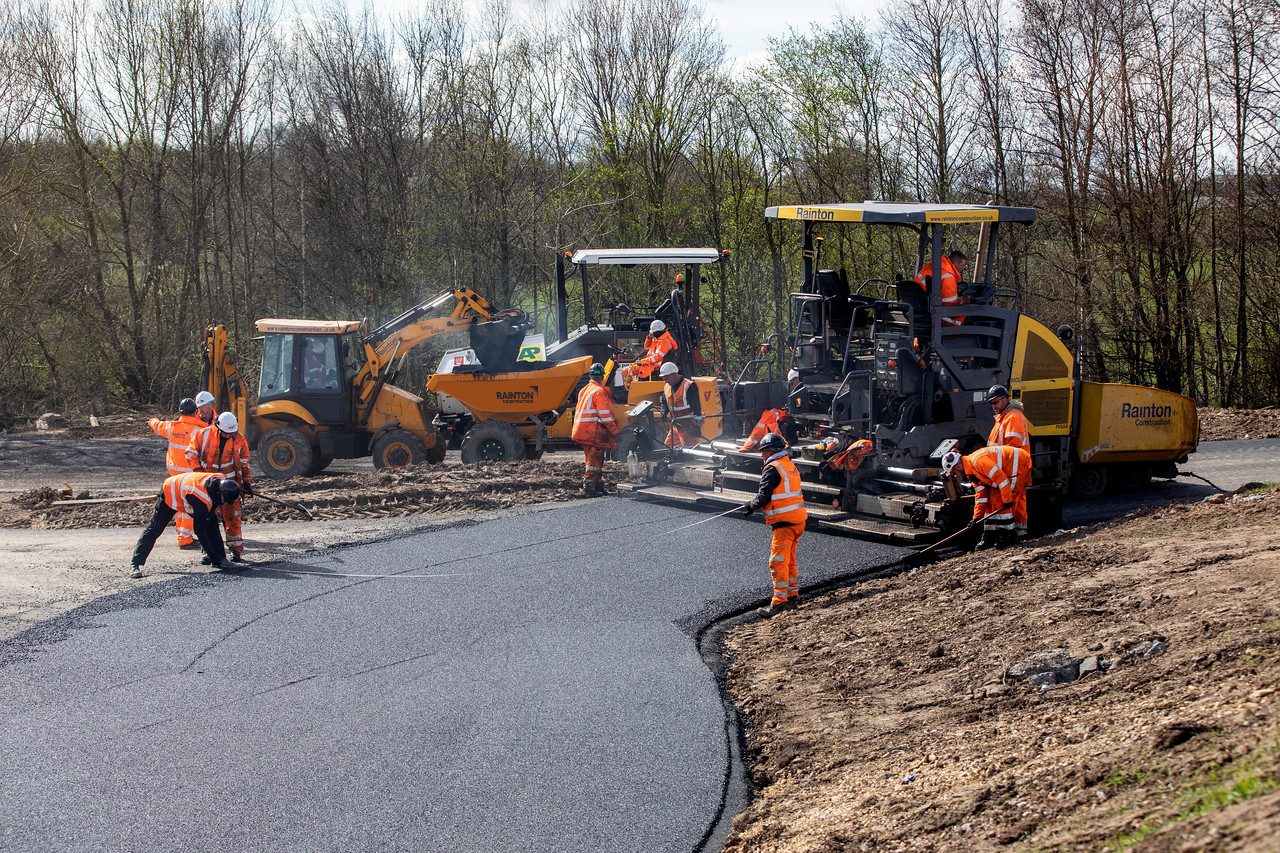 Following funding from British Cycling in 2021 Hartlepool Borough Council wanted to develop a cycling hub to provide accessible, traffic-free community cycling facilities and opportunities.
Rainton Construction to delivered capital works to Summerhill Country Park. Enabling works were untaken by MGL Earthworks. Surfacing was undertaken by our in house team and the material was provided by Tynedale Roadstone.
Scope of works
A 750-metre "free-form" tarmac fenced and floodlit cycle track. Set on and across gently sloping terrain, incorporating varying elevations and degrees of cornering difficulty as shown within the track design, the track will be suitable and safe for riders of all ages and abilities.
A dedicated balance bike and learn-to-ride area, for younger people keen to learn new skills which will be sighted on the grassed area to the side of the Visitors Centre.
Spectator fencing, "warm up/cool down" area and improved corner banking, to enhance the BMX track.
2 Secure cycle storage containers.
The specification for the 6m wide surface required it to be free draining with no longitudinal joints for the full length. The pavement construction was for 150mm of Type 3 (no fines) sub-base with 50mm of 5-20mm clean stone. We then laid 20mm binder, 30mm of Plastipave® Porous and 10mm surface course. The 6m wide track could not have any longitudinal joints in the surface due to the requirements of British Cycling.
I'm absolutely delighted with the track, it looks great. It is a fantastic asset for the town and, in particular, will enable young people, families, disabled people and women to cycle more safely, more often.
Councillor Shane Moore, Leader of Hartlepool Borough Council
Talk to the experts
about your project
We appreciate your interest in MGL Group. Contact us today and we'll get back to you as quickly as we can.
You can stay up to date with the latest news by connecting with us on social media!
"*" indicates required fields