Lionheart Industrial Estate
Sub-services
Drainage | Roads & Sewers | Retaining Structures | Section 278 | External Works | Infrastructure
Location
Alnwick, Northumberland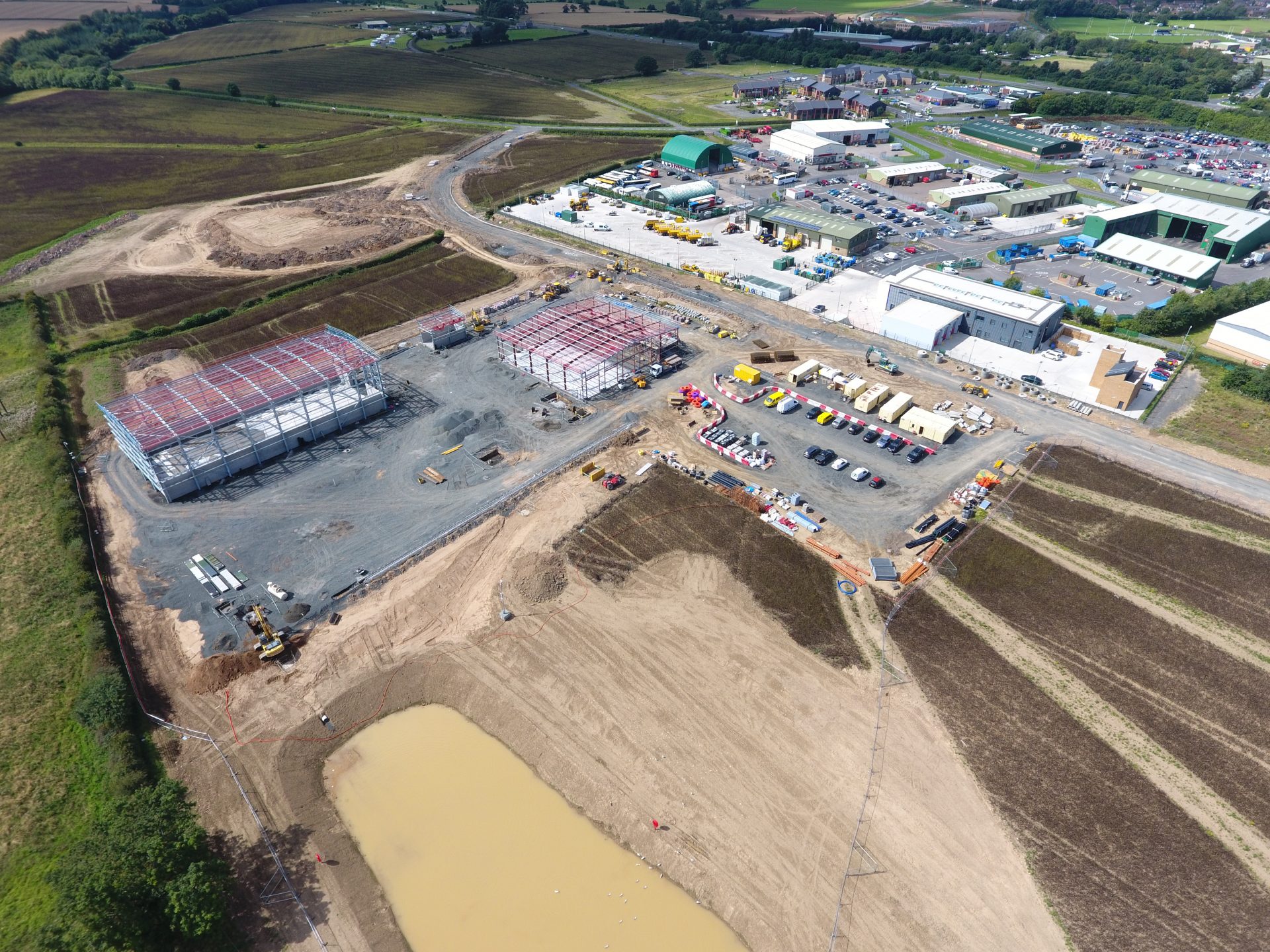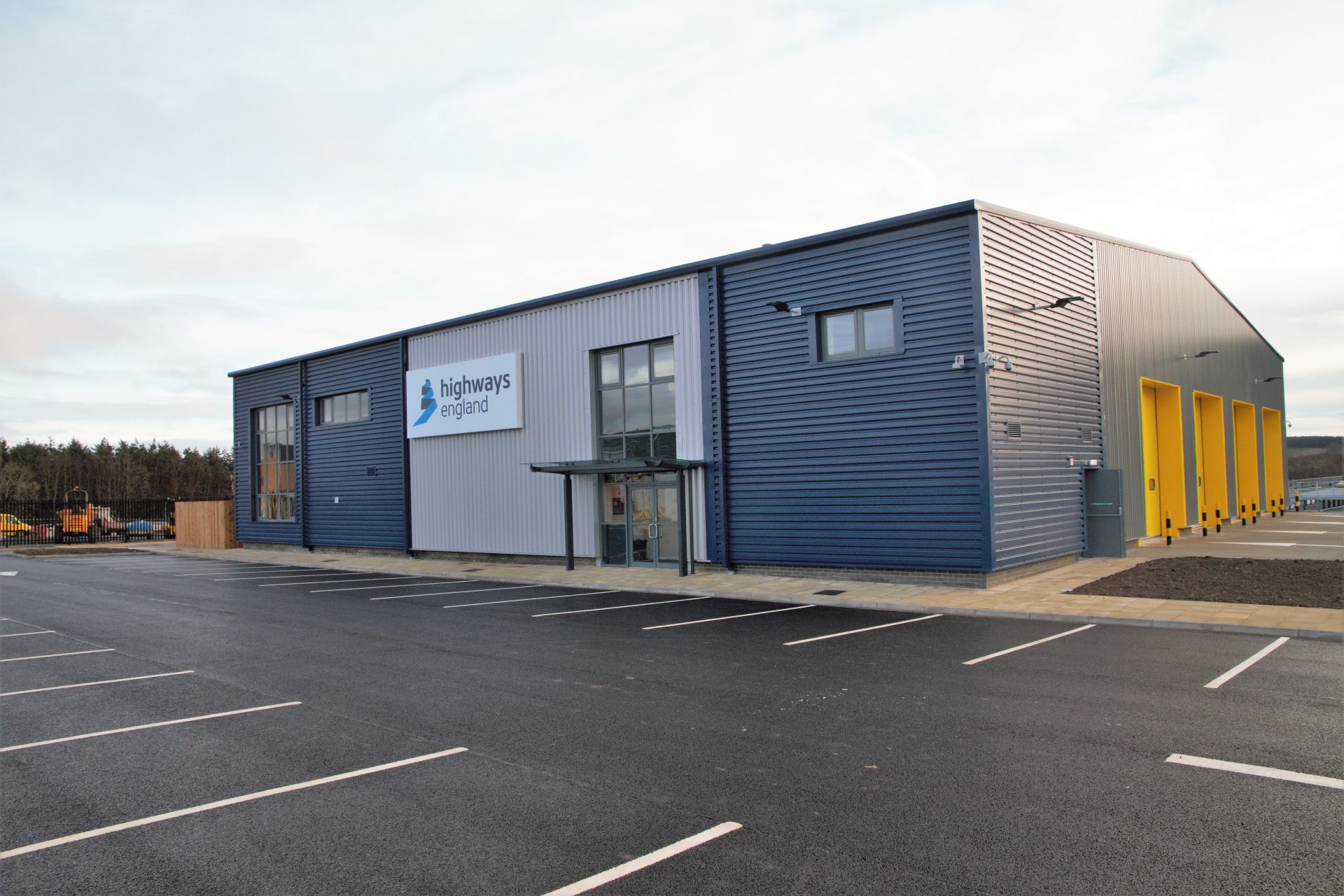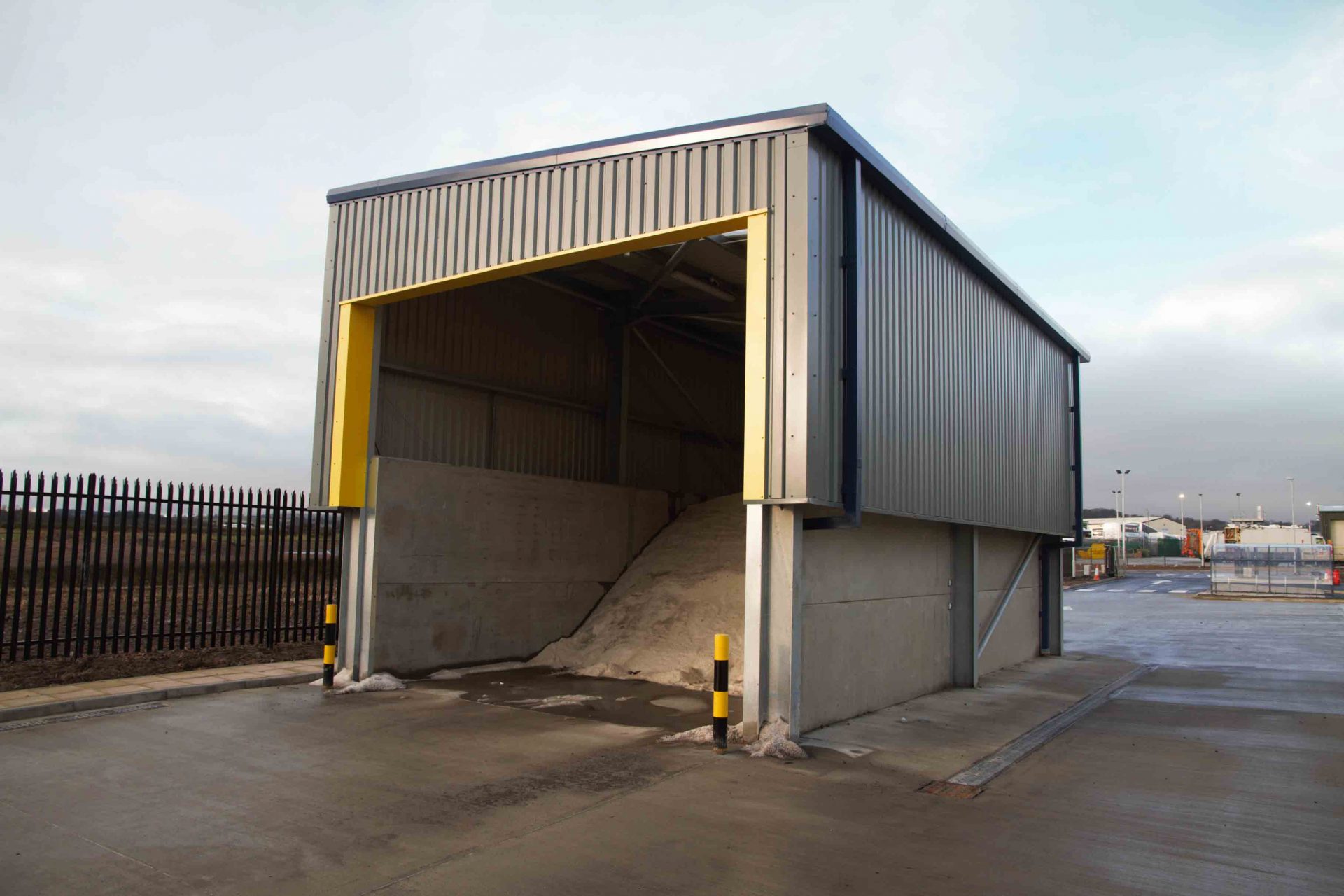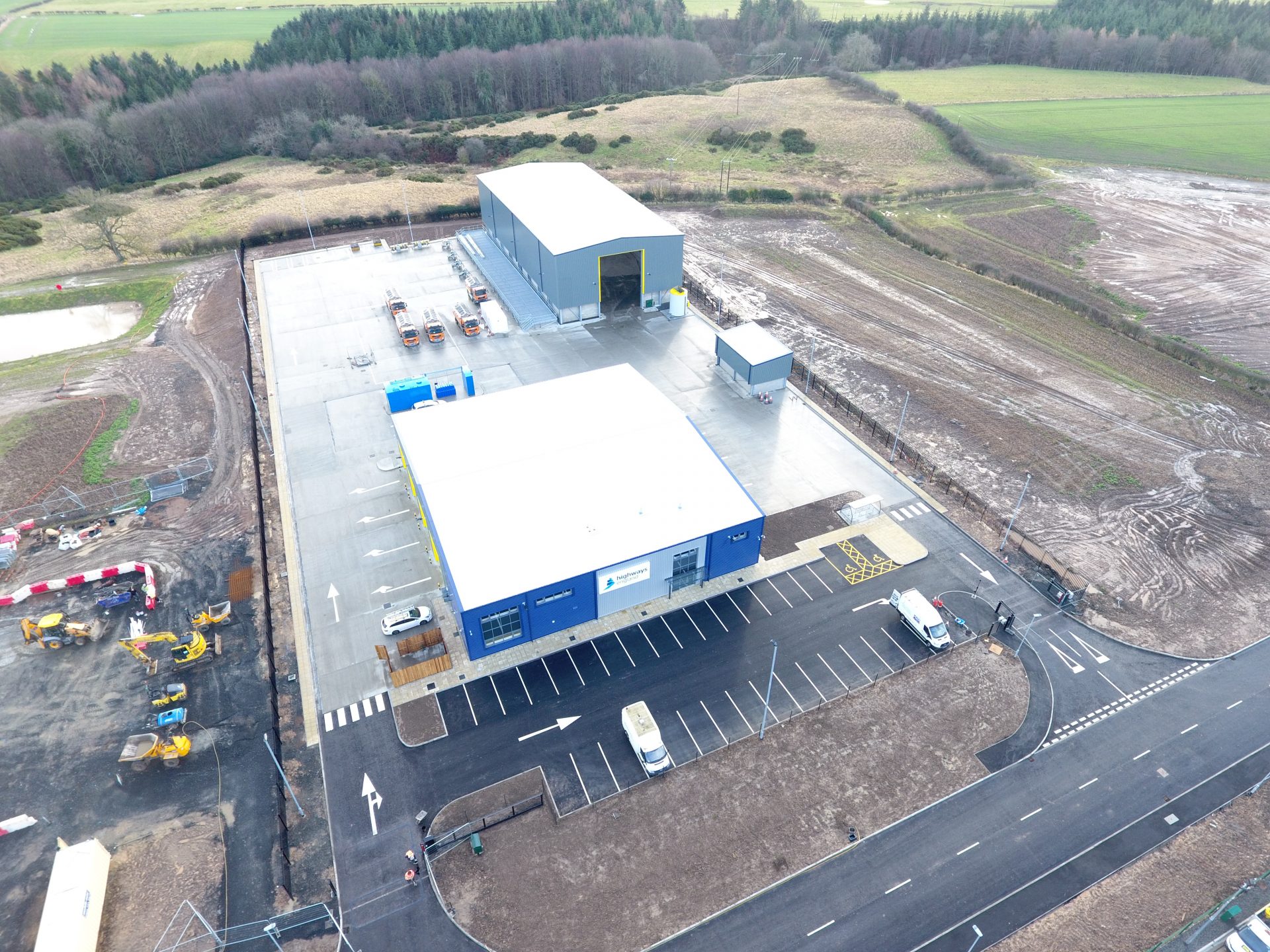 Operating as Principal Contractor, Rainton Construction was tasked with the design, construction, testing and commissioning of a new Highways England depot in Alnwick. Comprising office, workshop and salt storage facilities, the facility was to enable the demanding winter maintenance programmes of the North East.
The scope of works included:
Resurvey and redesign of carriageway infrastructure.
Temporary traffic management to provide safe site access and increased security.
14,000m2 full depth road construction including associated kerbs and footways under a Section 278 Agreement to tie into the existing highways network.
500m of 450mm of drainage installation at 4-5m depths.
Formation of a sustainable drainage system using permeable materials within the hard landscaping design.
Bulk earthworks including material recycling solutions by forming an earth bund sound barrier between the facility and the nearby A1 network.
Provision of an alternative kerb drain system to minimise highways network disruption.
Design and construction of an office and workshop facility with a footprint of over 1,200m2 and a salt barn with a 13,500m3 capacity.
Full internal fit-out with external steel cladding finish.
Construction of 3,500m2 of concrete hardstanding areas.
Permanent signage and street lighting.
Steel security fencing and automated access gates.
Street furniture installation and hard landscaping.
To support a wider programme of investment on the industrial estate we installed a sustainable drainage system and constructed an adjacent pond with an outfall from the depot drainage system. We installed a tank and filtration system which cleansed waste water of salt and debris before discharge into the pond, delivering ecological benefits and ensuring compliance with consents.
Talk to the experts
about your project
We appreciate your interest in MGL Group. Contact us today and we'll get back to you as quickly as we can.
You can stay up to date with the latest news by connecting with us on social media!
"*" indicates required fields