North Durham Retail Park
Sub-services
Foundations | Drainage | External works | 278 works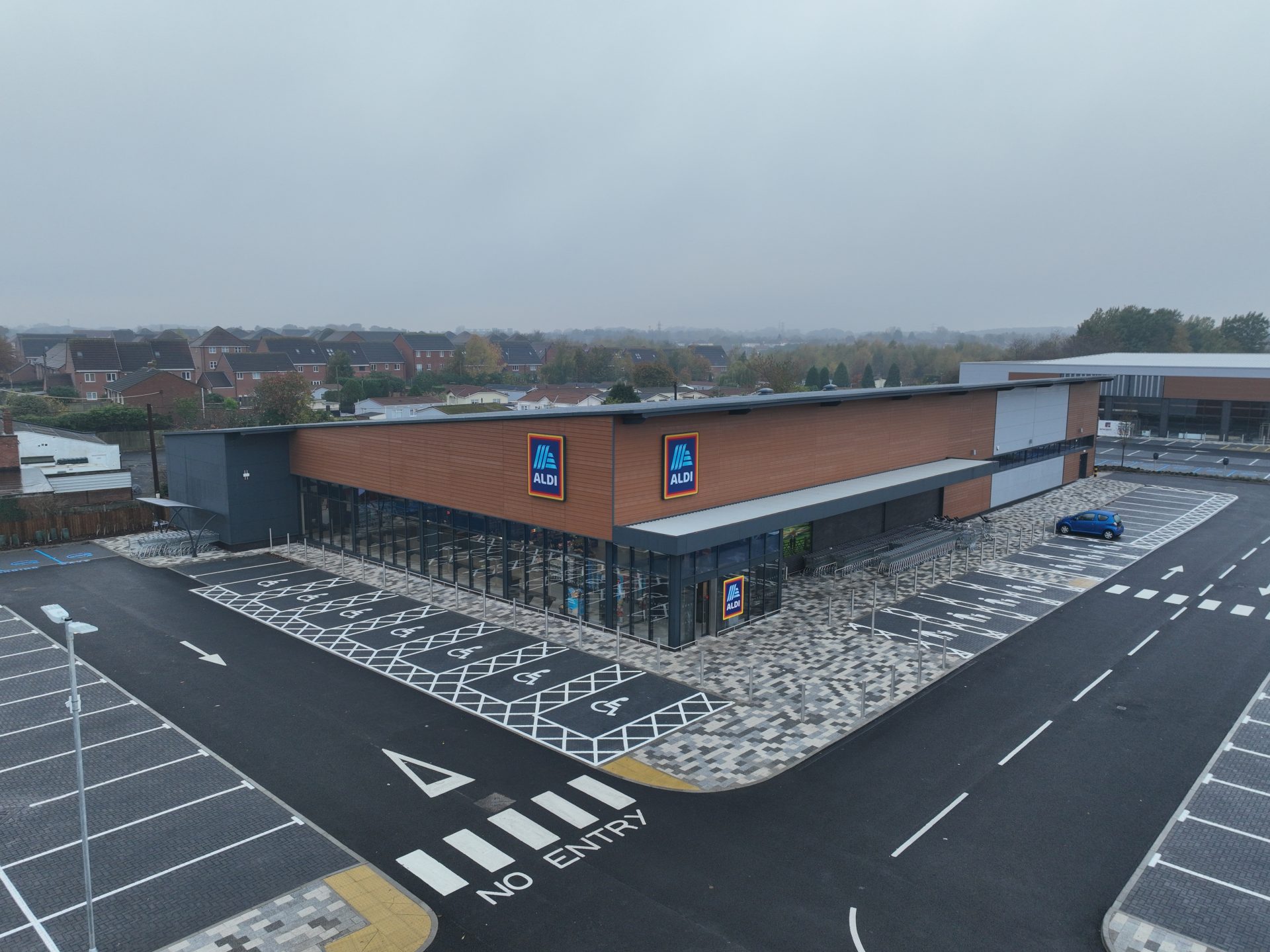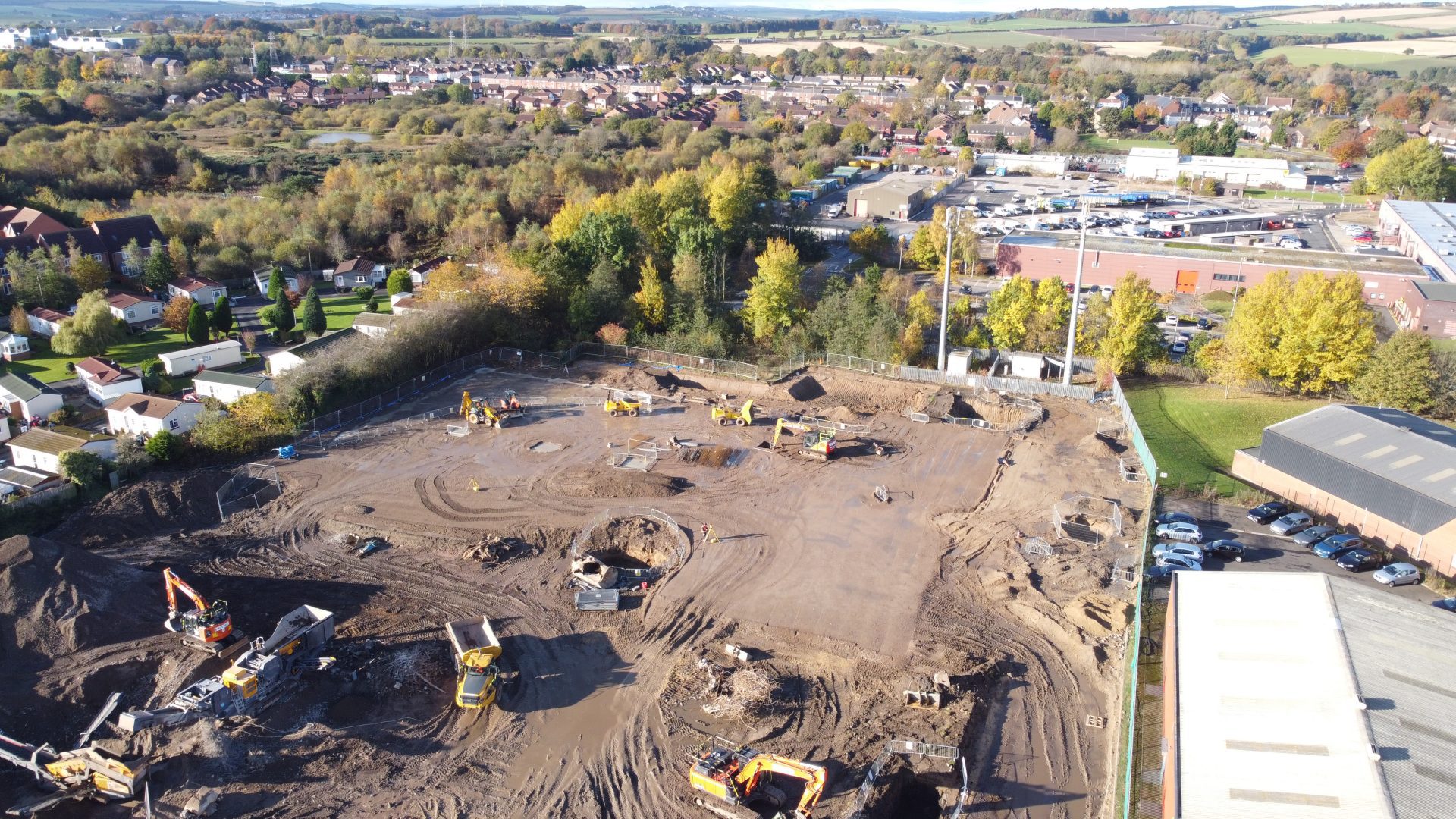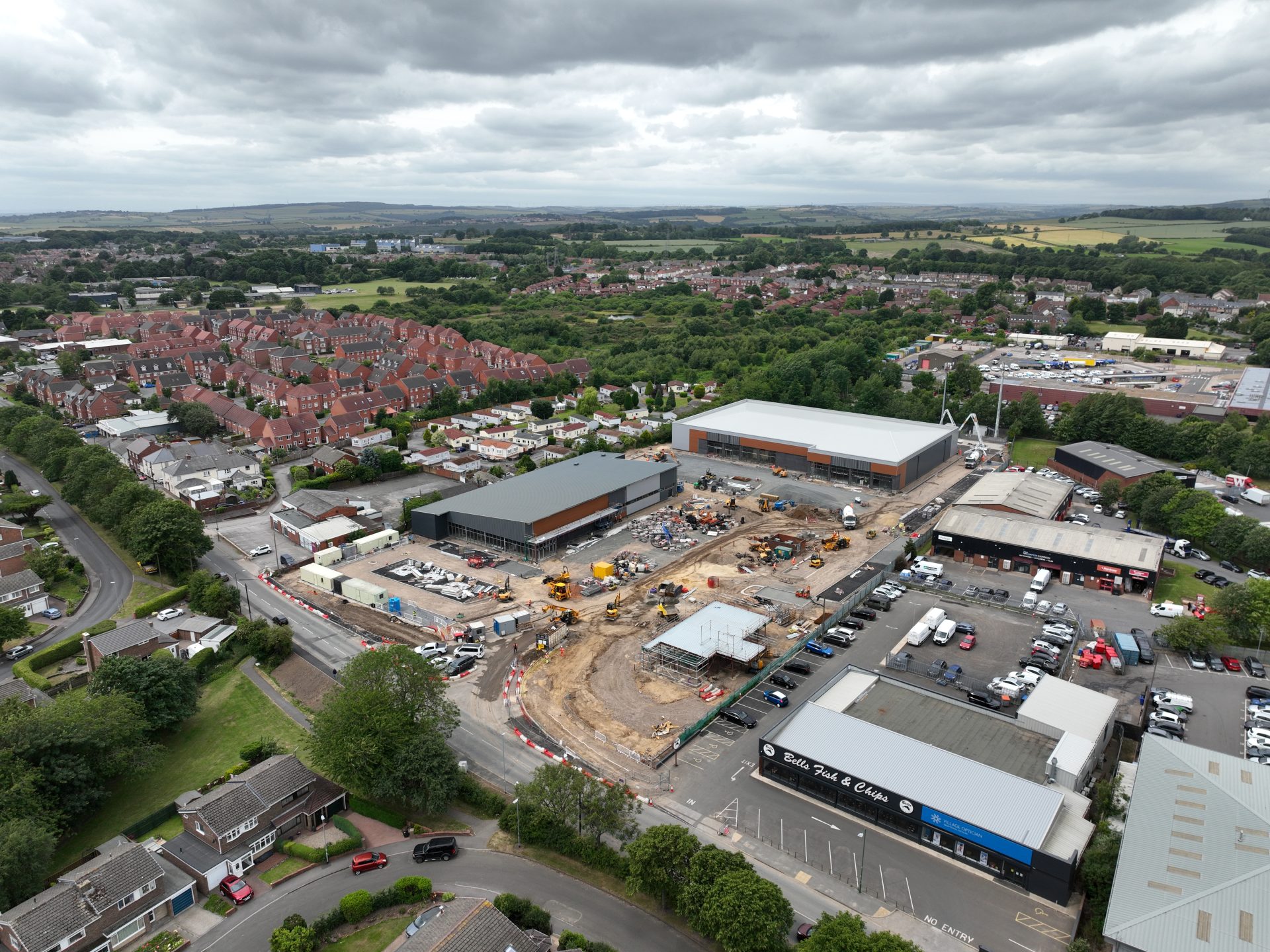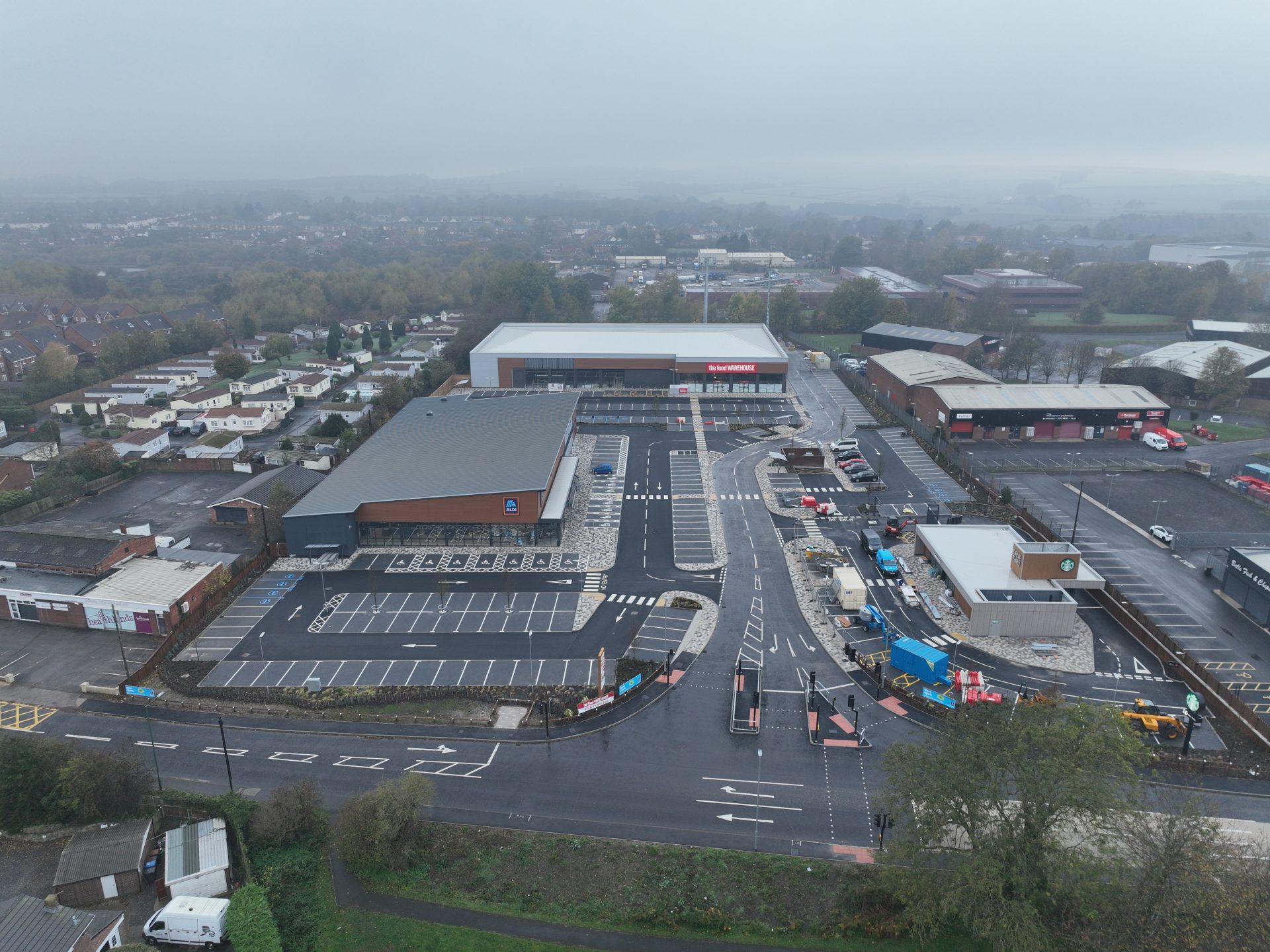 Rainton Construction has provided a range groundworks and external works services to enable the delivery of North Durham Retail Park.
The new, modern retail park comprises over 55,000 sq ft of space and is located two miles north of Durham City Centre.
Scope of works
Enabling works to facilitate HV/LV diversions
Drainage including attenuation tanks
Foundations to new retail units
Retaining walls
Grouting & concrete encasement to structural steelwork columns
Section 278 works on Old Pit Lane
External works
Relocating the existing entrance further south along Old Pit Lane meant that a total of 267 parking spaces have also be provided.
MGL Demolition undertook soft strip, asbestos removal and remote demolition of the five buildings previously occupying the site. The rubble was crushed and tested before being used to form the foundations of the buildings and to construct the roads, car parks and footpaths. This helped to reduce the number of off-site lorry movements and minimise the development's environmental impact.
MGL Earthworks carried out bulk earthworks and remediation. Surfacing was undertaken by our in-house team and the material was provided by Tynedale Roadstone.
The site will be occupied by Home Bargains, Iceland Foods and supermarket Aldi UK as well as a drive-thru, which will be operated by Starbucks. It is estimated that the development will create up to 95 full-time equivalent jobs.