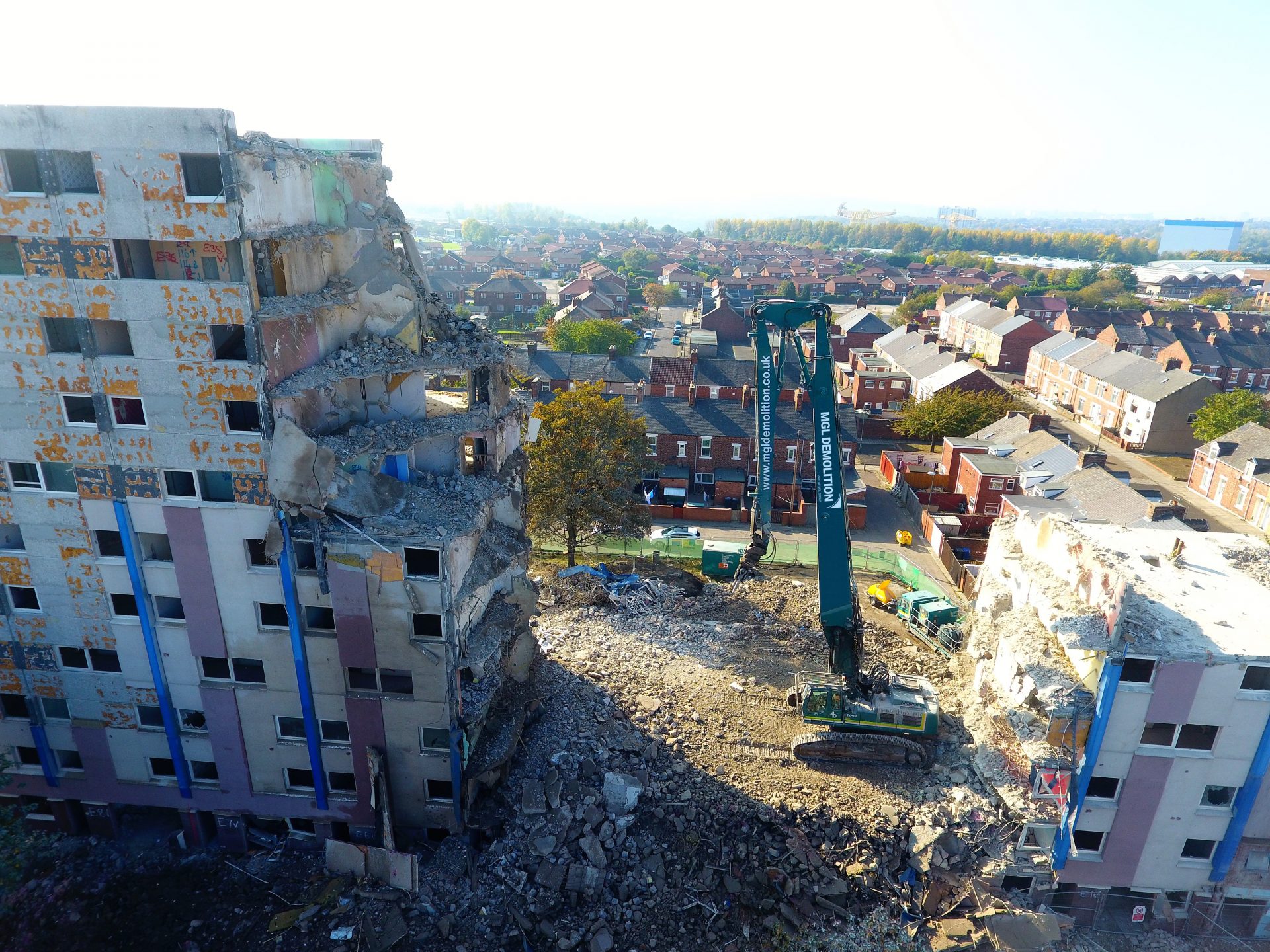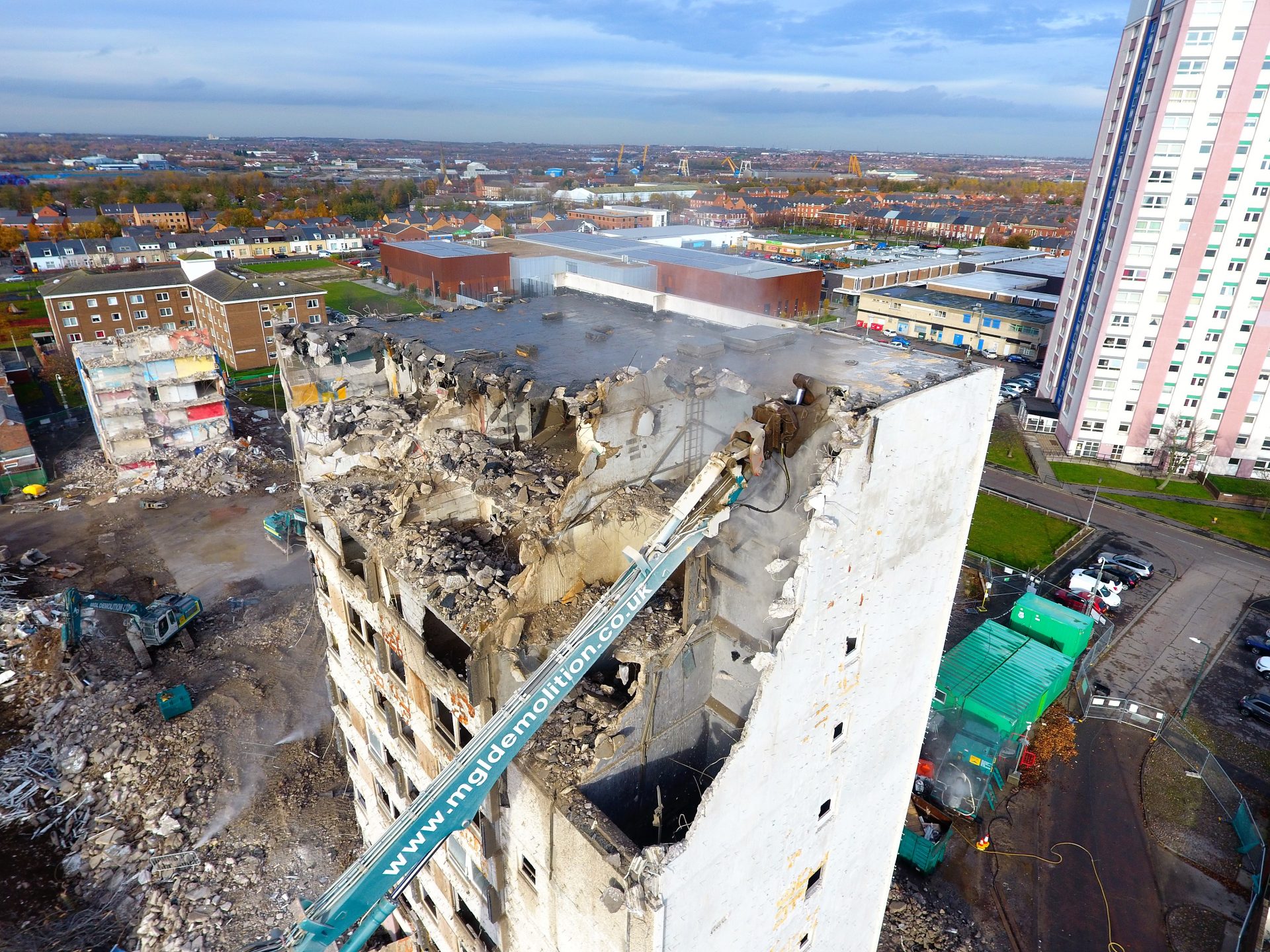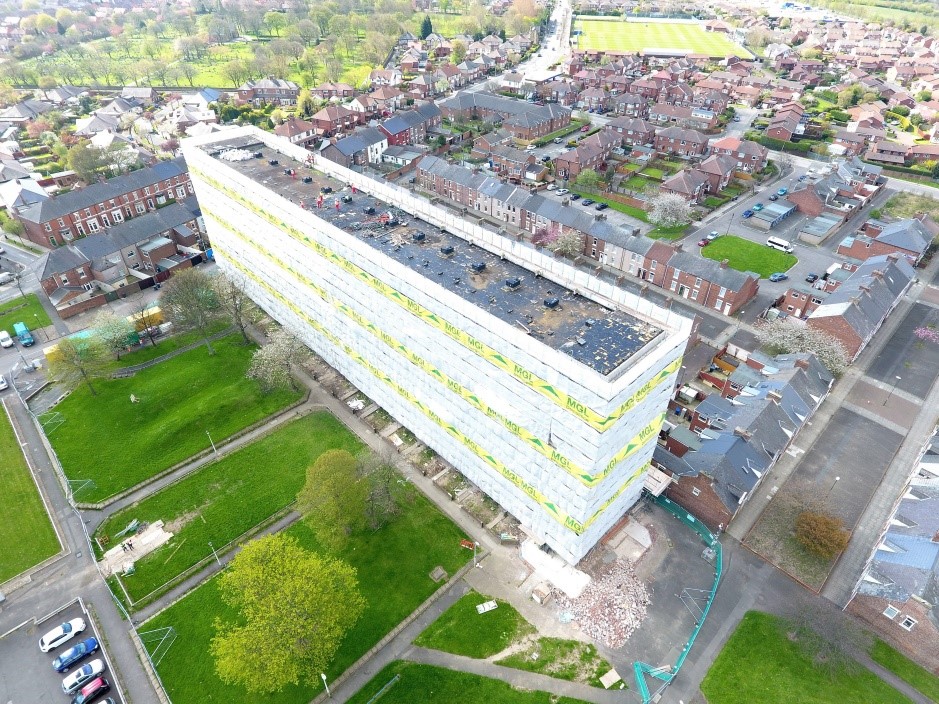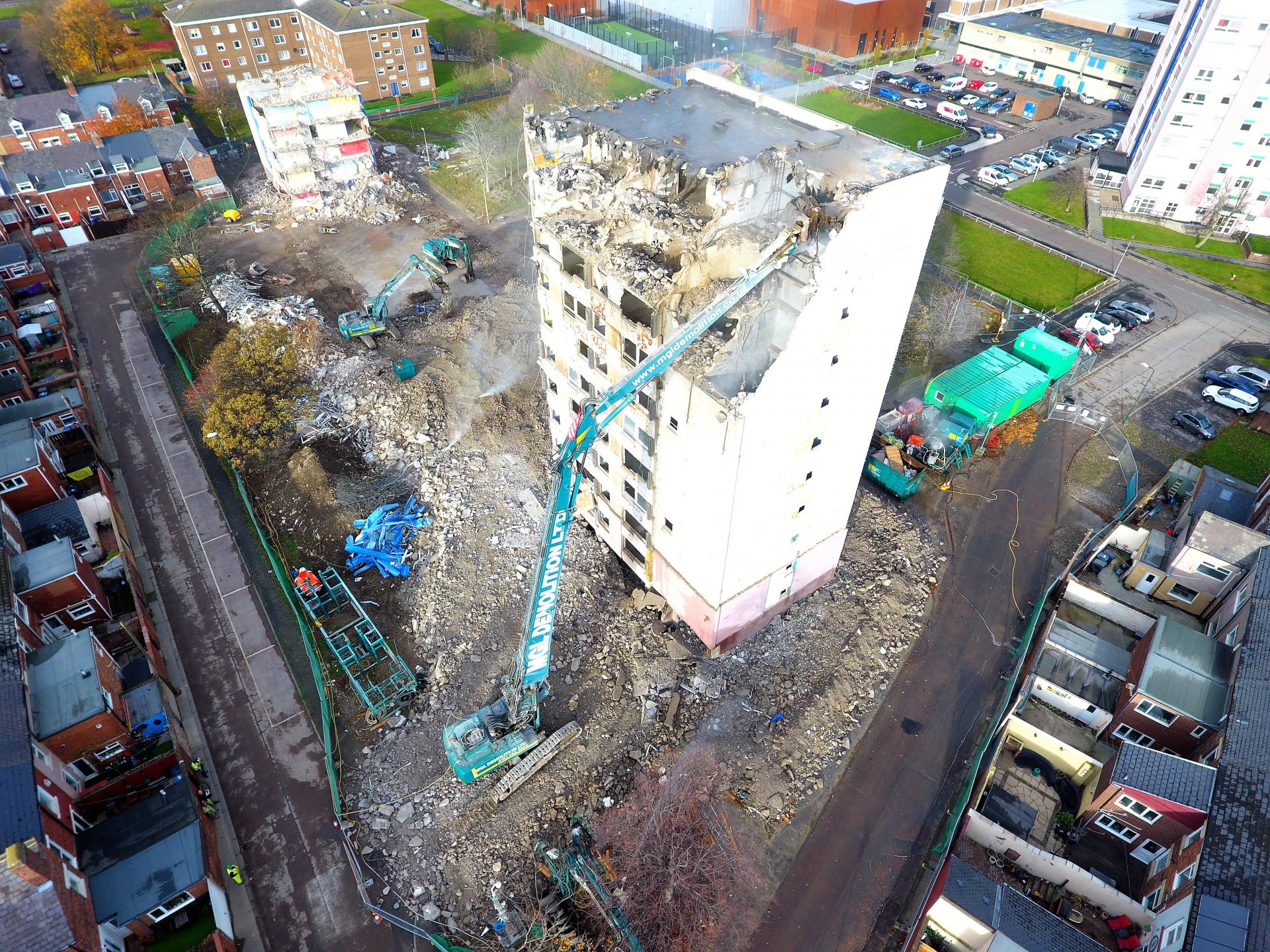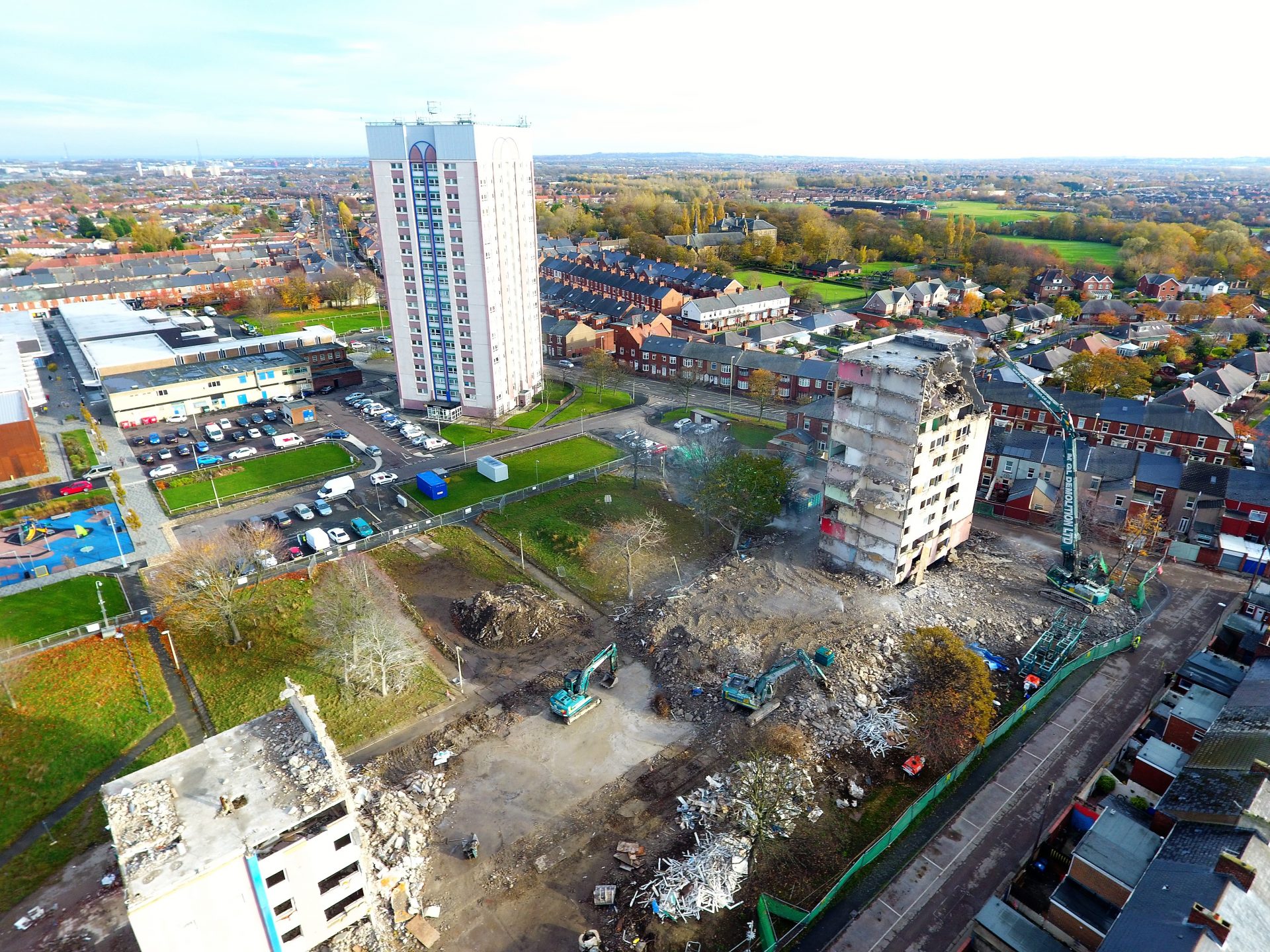 MGL Demolition was appointed to undertake the demolition including asbestos removal of Westmoreland Court, a 28m high, 11-storey block of residential flats in Hebburn, South Tyneside.
This was a complex, high risk demolition and asbestos removal project, carried out in close proximity to surrounding residential properties. We worked in close liaison with South Tyneside Council to keep local residents fully informed at all stages.
The building was constructed in the early 1970s, its design was known as a 'scissor construction', an interlocking layout aimed at maximising space for individual flats which causes accessibility issues we had to overcome for demolition.
Work was phased beginning with asbestos removal, soft strip and hand removal of external render and insulation materials from an external scaffold, followed by the floor by floor demolition to the north elevation. This was due to the close proximity of the 11-storey block to nearby houses.
Propping was required to the floors to enable the safe use of a Brokk to break out the concrete, using the lift shafts as chutes to deposit the hard material down to ground level.
Finishing works included site clearance, grubbing up the foundations to a 1m depth, import of topsoil, seeding and installation of knee rail fencing, leaving the site clear and ready for any potential future development.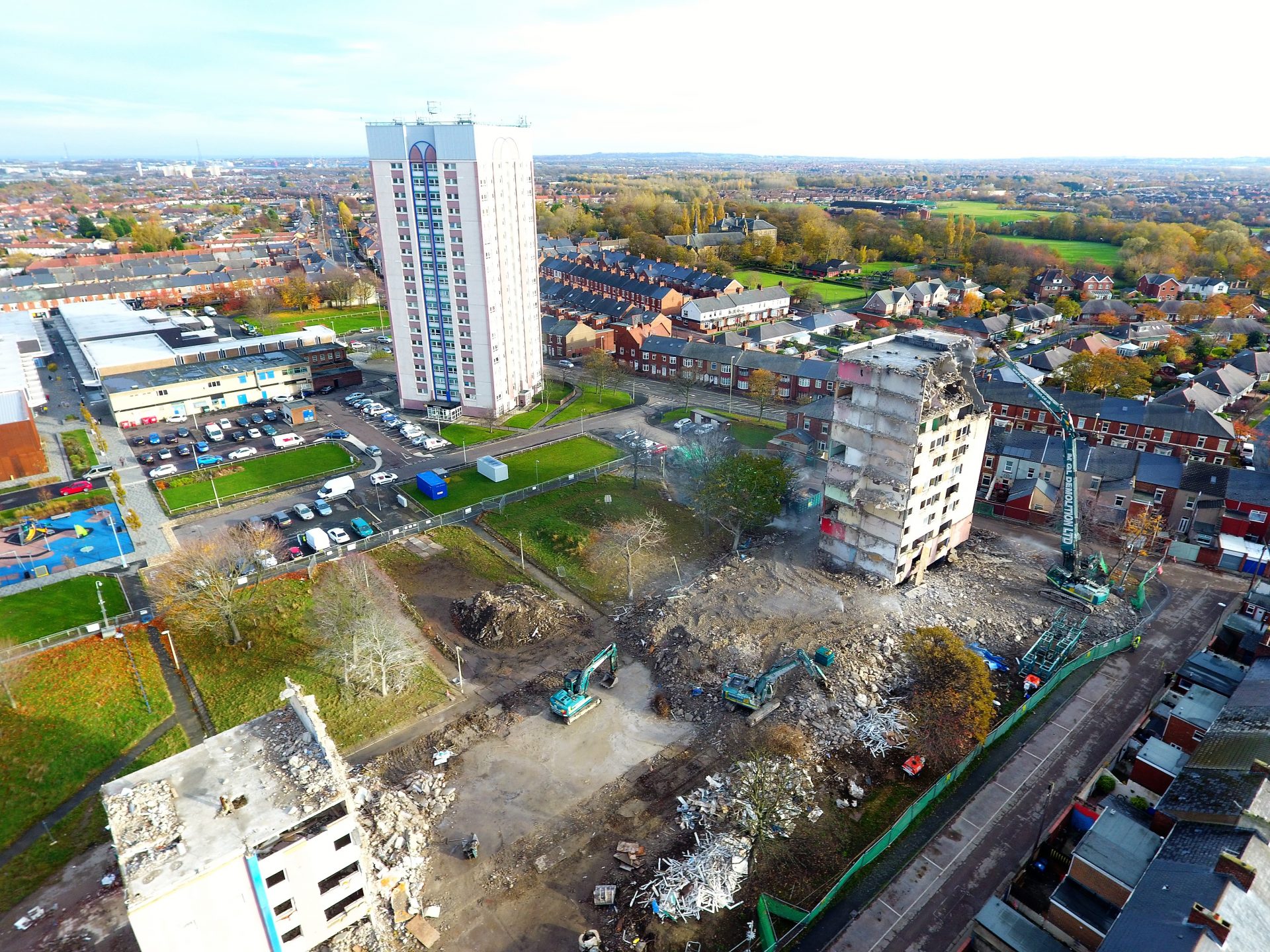 Talk to the experts
about your project
We appreciate your interest in MGL Group. Contact us today and we'll get back to you as quickly as we can.
You can stay up to date with the latest news by connecting with us on social media!
"*" indicates required fields