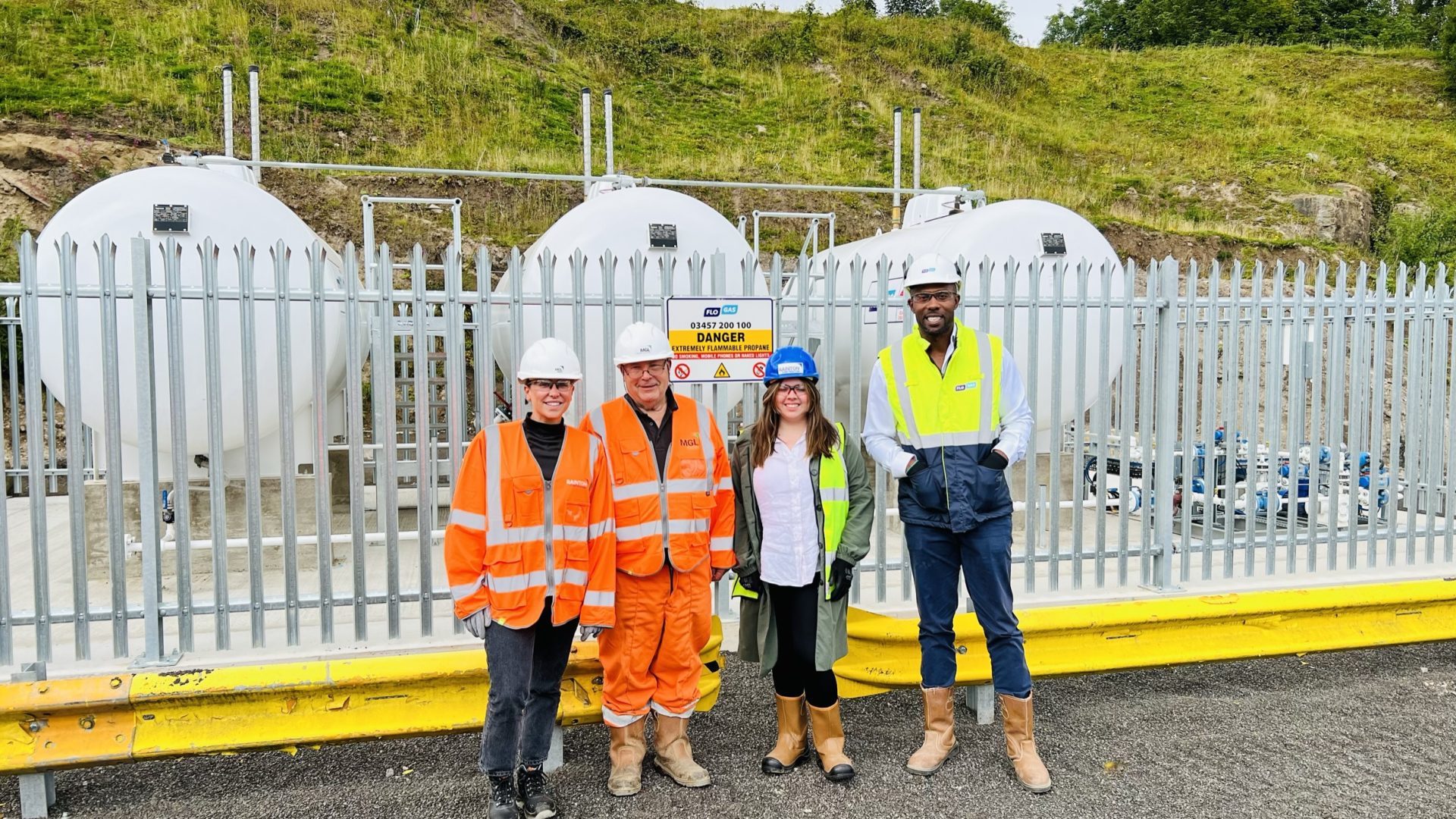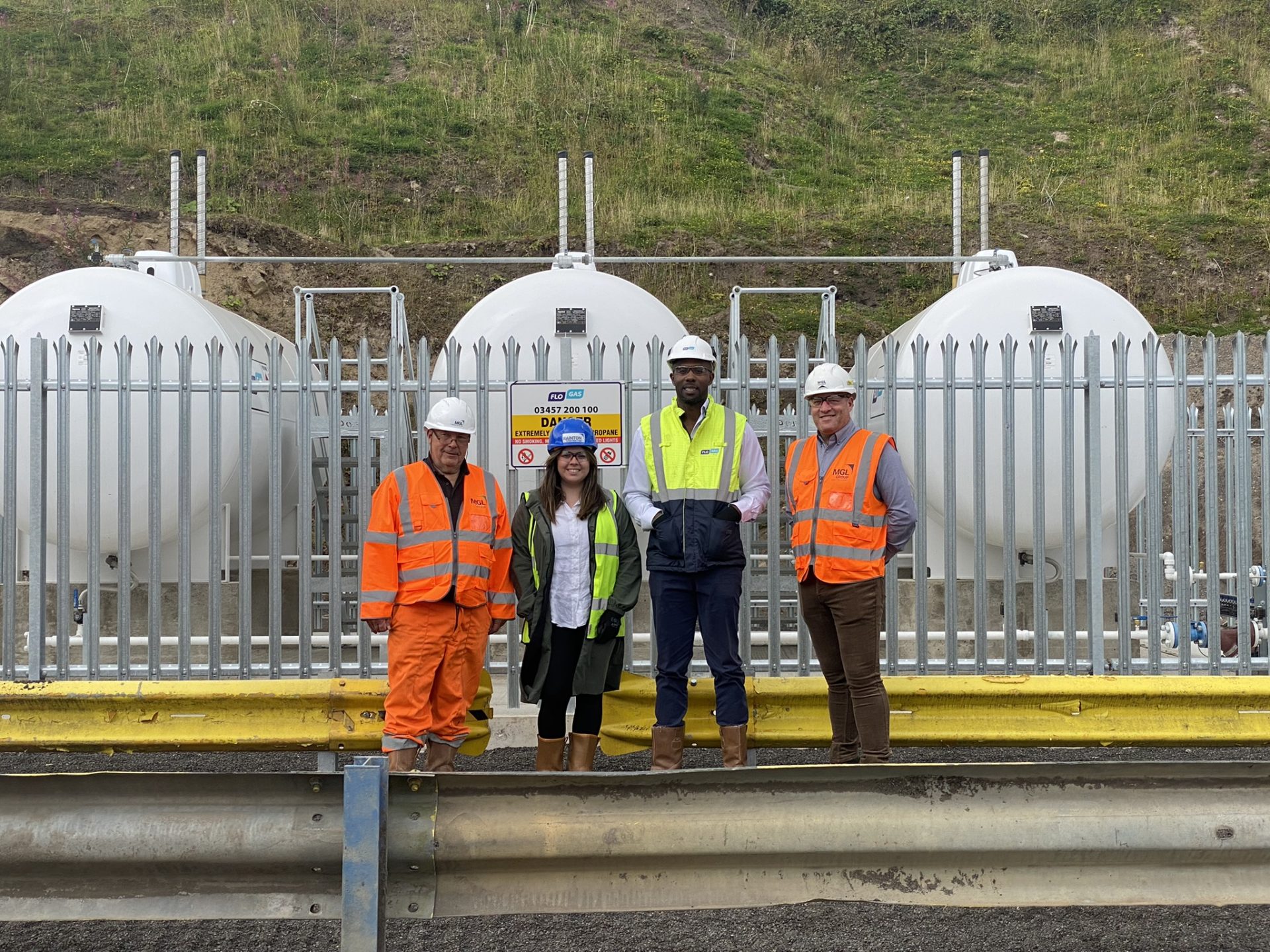 To support us with our decarbonisation plan and our ambitions to achieve our target of net zero we've partnered with Flogas to make an exciting change – converting from heating oil to liquefied petroleum gas (LPG) at our Asphalt Plant at Barton, North Yorkshire.
The switch to LPG will reduce carbon emissions by around 20% compared to oil. In addition, LPG offers a significant reduction in NOx and SOx emissions compared to oil and emits almost zero particulate matter — a significant contributor to air pollution.
It will support our self-delivered innovative asphalt solutions. We source locally recycled plastic and crumb-rubber waste which we incorporate into our asphalt designs to act as modifiers. The product, Plastipave®, offers reduced raw material costs, lower road maintenance costs and increased resource efficiency, thereby minimising waste disposal; it also stops plastic waste from going into landfill sites, which can take years to break down in the ground, and even then, it never entirely disappears; it just gets smaller and smaller.
We are proud of our progress and are committed to continuously reviewing, assessing, and developing carbon-reducing opportunities to operate even more sustainably. We will continue to analyse our operations to identify further carbon reduction opportunities and ensure a sustainable future.
"The strategic move from oil to liquid gas is a powerful representation of our commitment to sustainability. This transition demonstrates our proactive approach to meeting the demands of a low carbon future, and we are proud to be collaborating with Flogas as part of our shared vision. Together, we can drive positive change, making a lasting impact on the environment and future generations."
Dave Elliott, Joint Chief Executive of MGL Group