St Andrew's Trade Park
Services
Demolition | Civil Engineering & Groundworks | Road Surfacing & Cold Milling
Location
Dragonville, Durham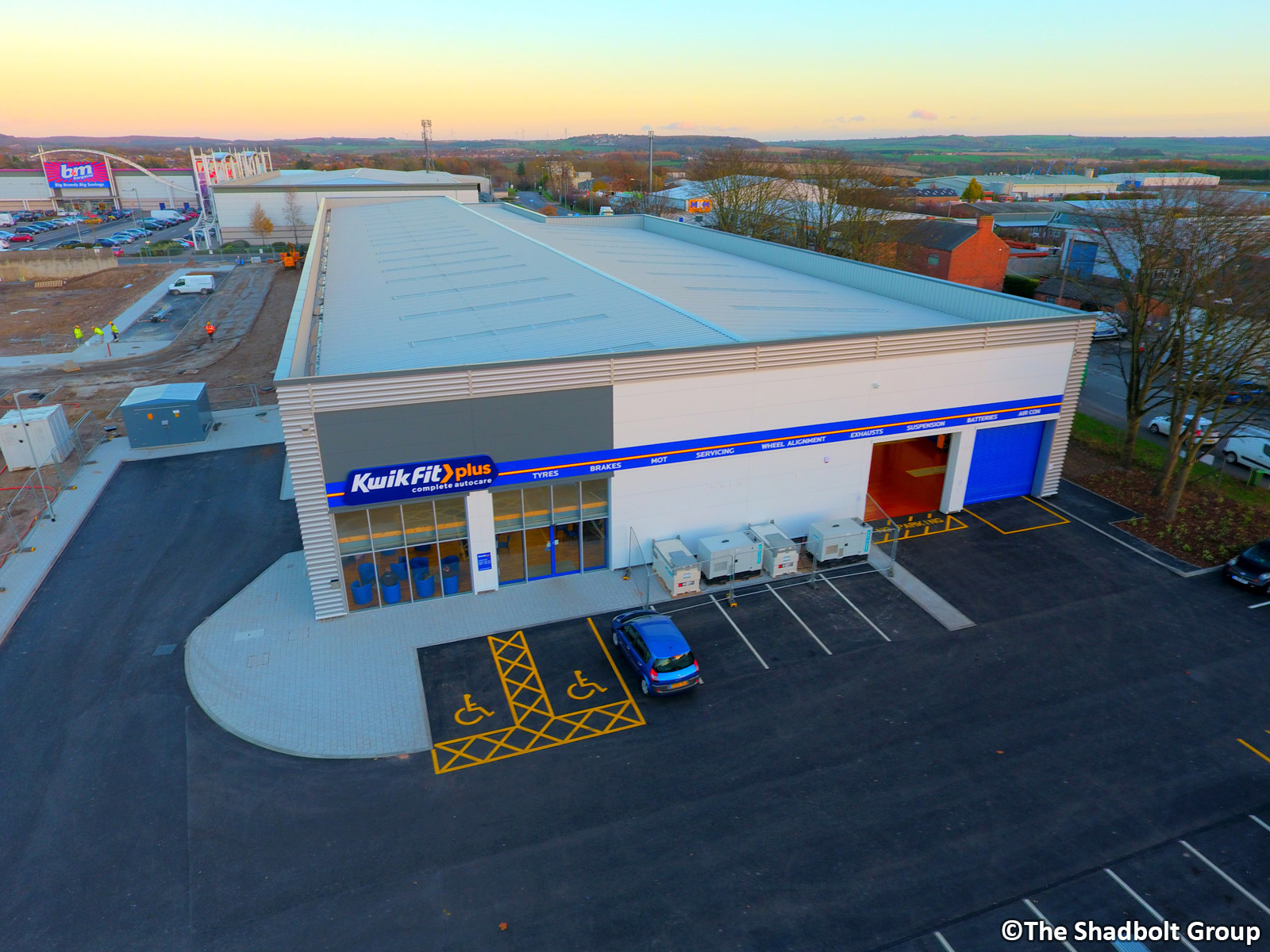 MGL Group used its whole solution capabilities on the first phase of the St Andrew's Trade Park development in Dragonville, Durham.
The site was home to the former Kerry Foods factory which was left in a partially demolished state and is to be developed as 7,777 square metres of trade warehousing and showrooms, to include a drive through restaurant and associated car parking. Our works were focused on Units 1 to 5 including a new Kwikfit facility.
Rainton Construction was appointed as Principal Contractor with MGL Demolition undertaking initial enabling works. This included demolition of the remaining building, handling of contaminated materials and site clearance.
Our civil engineering division carried out drainage, service ducts, installation of new service routes, new bell mouth access, reinforced concrete structures, foundations, floor slabs and erection of structures (masonry, brickwork, blockwork and metalwork).
Other works included cladding, insulation, external doors, roller shutters, windows and rain water goods works, provision of services, internal fit out and hard landscaping.
The existing site was left with demolition waste including asbestos. Following agreement to our Materials Management Plan (MMP), we mobilised a mobile screening facility to screen the material, with a goal of reducing the asbestos content. In total we removed a single skip of asbestos waste from site, with the remaining material reused as engineered fill on site.
The external works included storm and foul drainage including a 120m3 attenuation tank as well as tarmacadam access roads and parking, with associated street lighting and road markings, forming 3 new entrances to the site under a Section 278 agreement, which included provision for future developments.
Asphalt materials were provided by MGL Group company Tynedale Roadstone, with Rainton Construction's surfacing division undertaking the surfacing works.
Talk to the experts
about your project
We appreciate your interest in MGL Group. Contact us today and we'll get back to you as quickly as we can.
You can stay up to date with the latest news by connecting with us on social media!
"*" indicates required fields