MGL Demolition is progressing work to clear the last site needed to facilitate the proposed relocation of South Tyneside College.
The former Central Library, on Prince George Square in South Shields town centre is being cleared, with the land earmarked for student accommodation.
The building has been disused since 2016, following the opening of the state-of-the-art library and cultural venue, The Word.
We are proud to play a pivotal role in the ongoing revitalisation of the town centre. Our dedicated team is working to demolish the former Central Library, enabling positive change and fostering the overall improvement of South Shields. This legacy will benefit both current residents and generations to come.
It's exciting to see this building coming down and change happening. We know there is overwhelming public support for the college's proposed move into the town centre and for the last couple of years we've been assembling the sites needed to free up land for the development. Diversifying and boosting footfall is crucial; times have changed and we know we can't rely solely on traditional retail anymore. A relocated college would bring in thousands of additional people, leading to a livelier town centre which will benefit businesses.
Cllr Margaret Meling, Lead Member for Economic Growth and Transport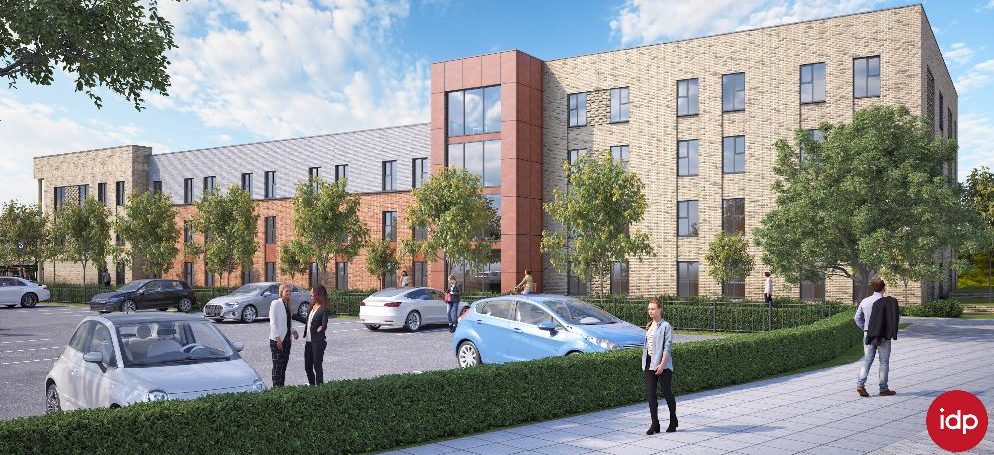 Image: CGI of student accommodation