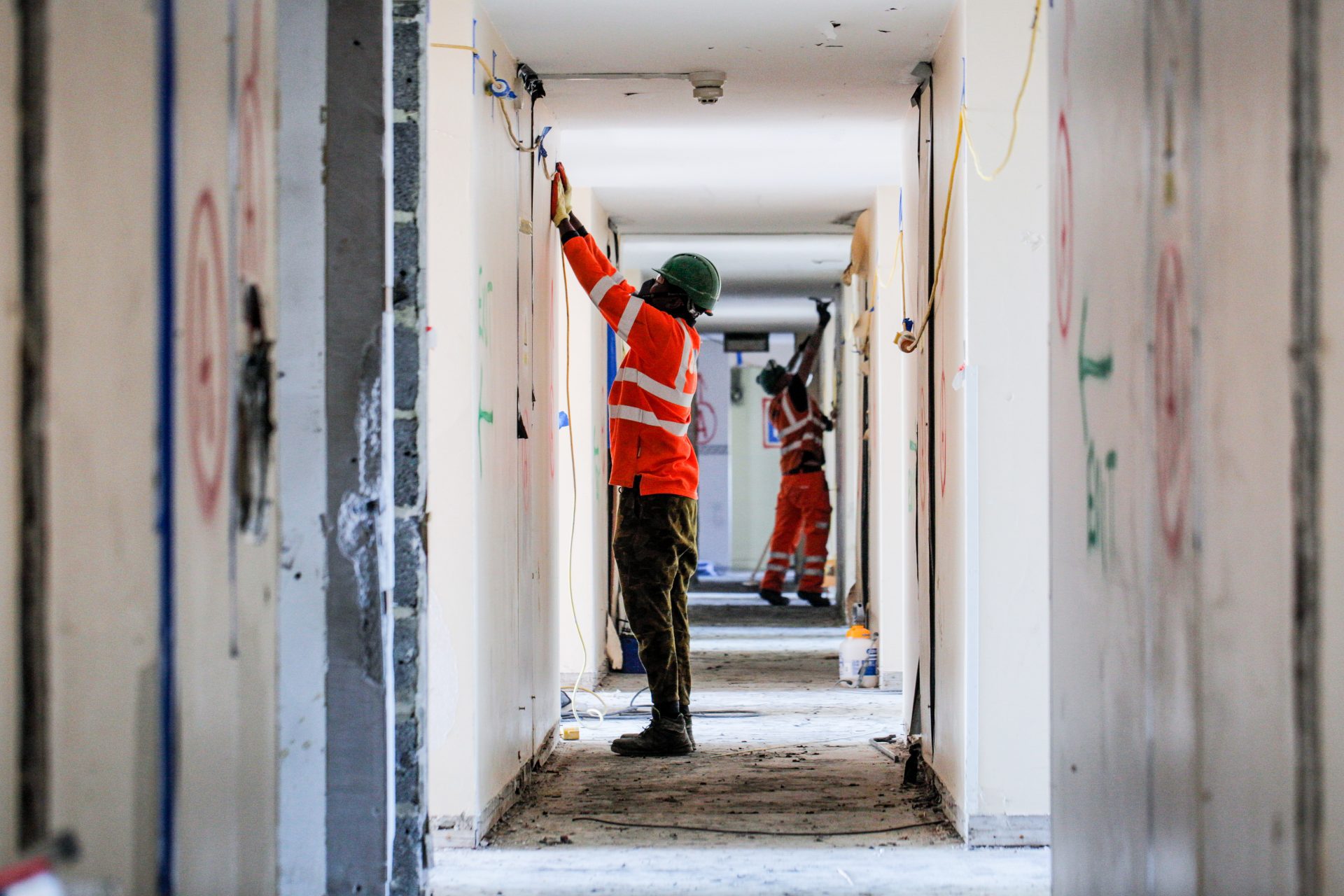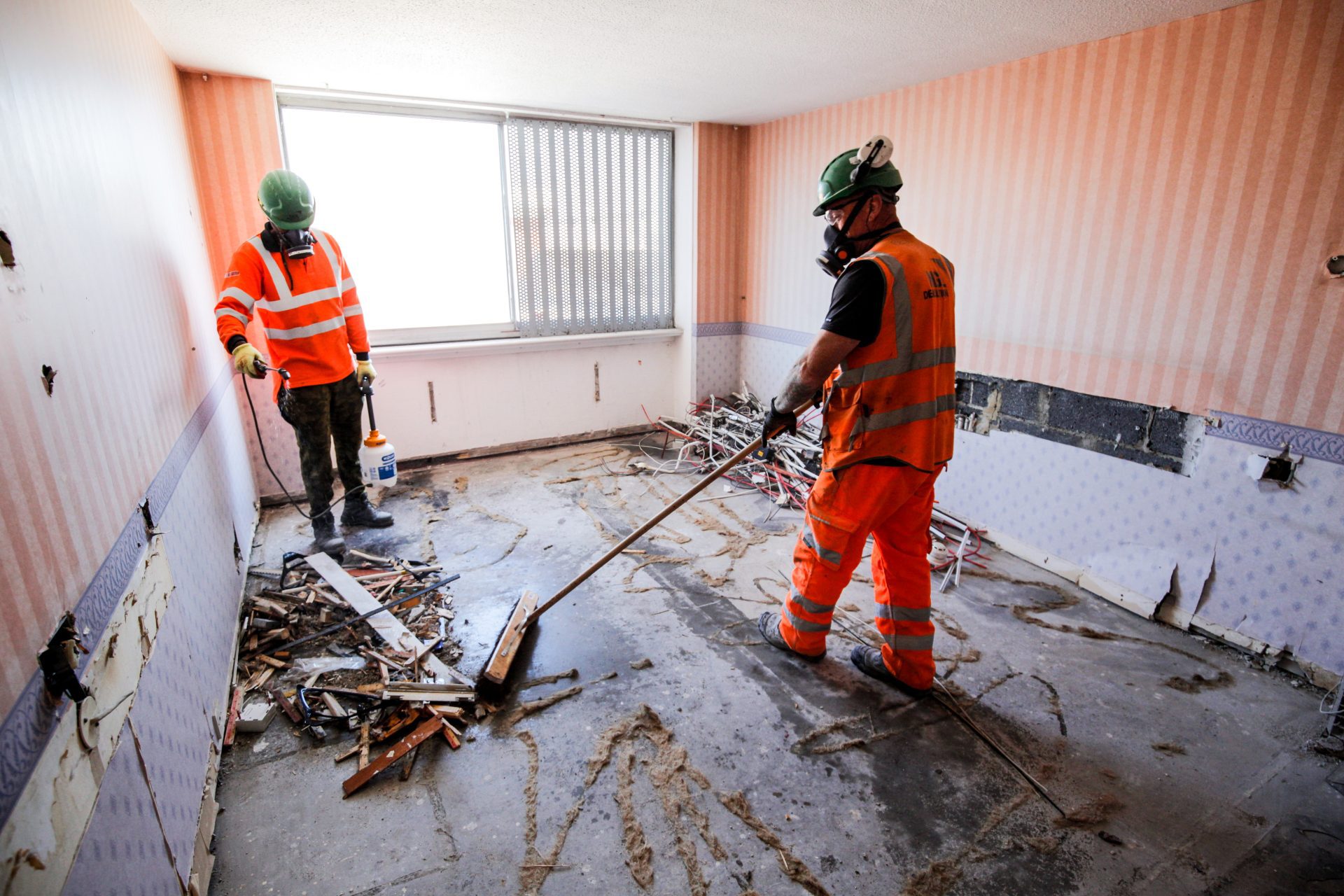 MGL Demolition has been appointed to safely demolish the Swallow Hotel and Castlegate Shopping Centre. This is a 12 month project and the first stage is ongoing. Our skilled team are undertaking enabling works including a strip out to take the building back to its shell and asbestos removal works.
Hoardings covering the first phase, which includes the southern end of the high street and the elevations to the south end of the car park, will be installed in advance of the main works which are due to begin in early August. This will involve the complete demolition of the Swallow Hotel, the multi storey carpark and the southern end of the shopping centre up to John Walker Square. The work is expected to take place until Autumn. Phase 2 will demolish the remainder of the shopping centre and the car park.
This is an exciting time for the town and we look forward to continuing our successful working relationship with Stockton-on-Tees Borough Council and their partners to bring the future vision for Stockton Waterfront to life. Together we can reshape the Town Centre and reinvigorate the high street.