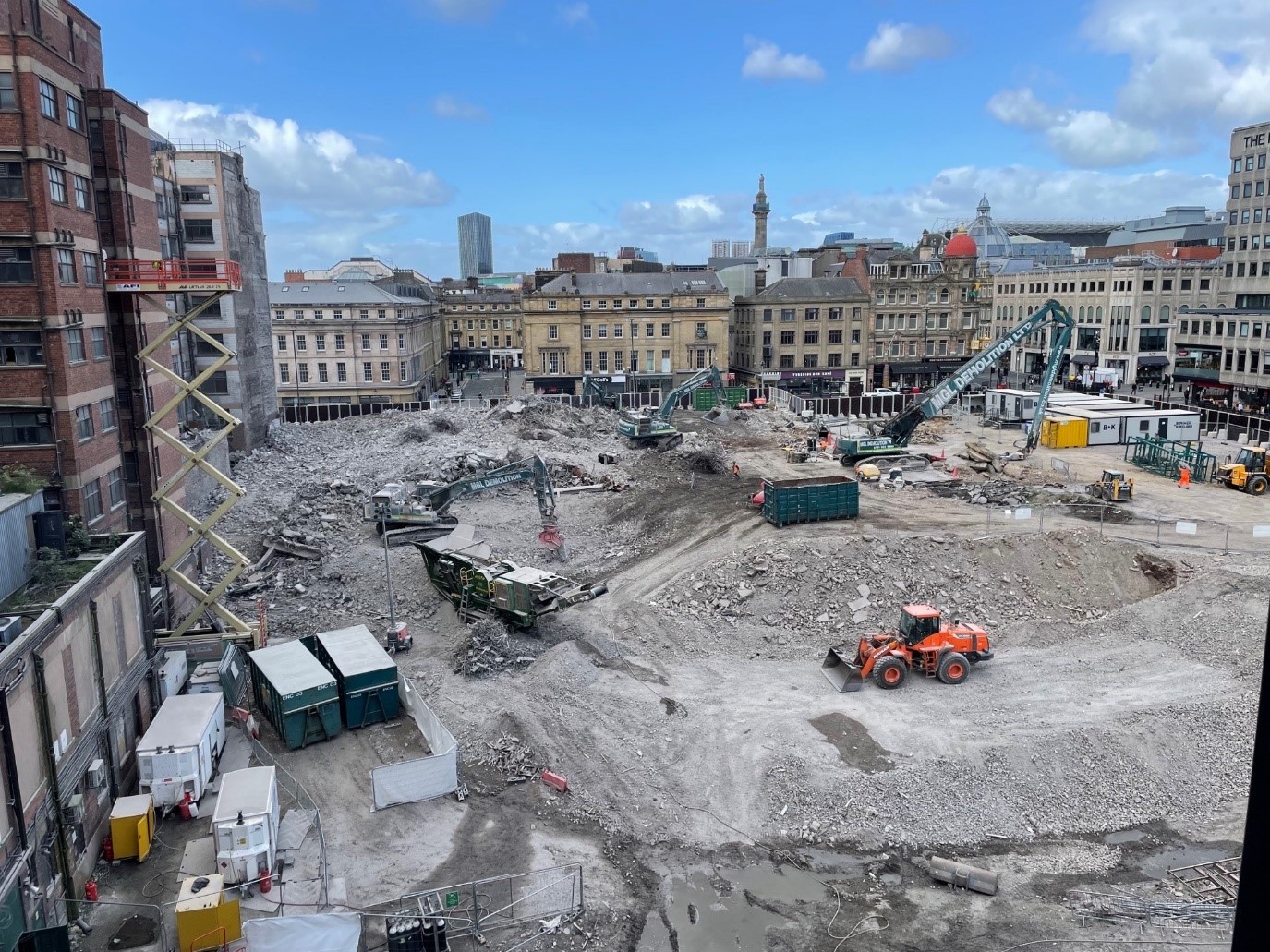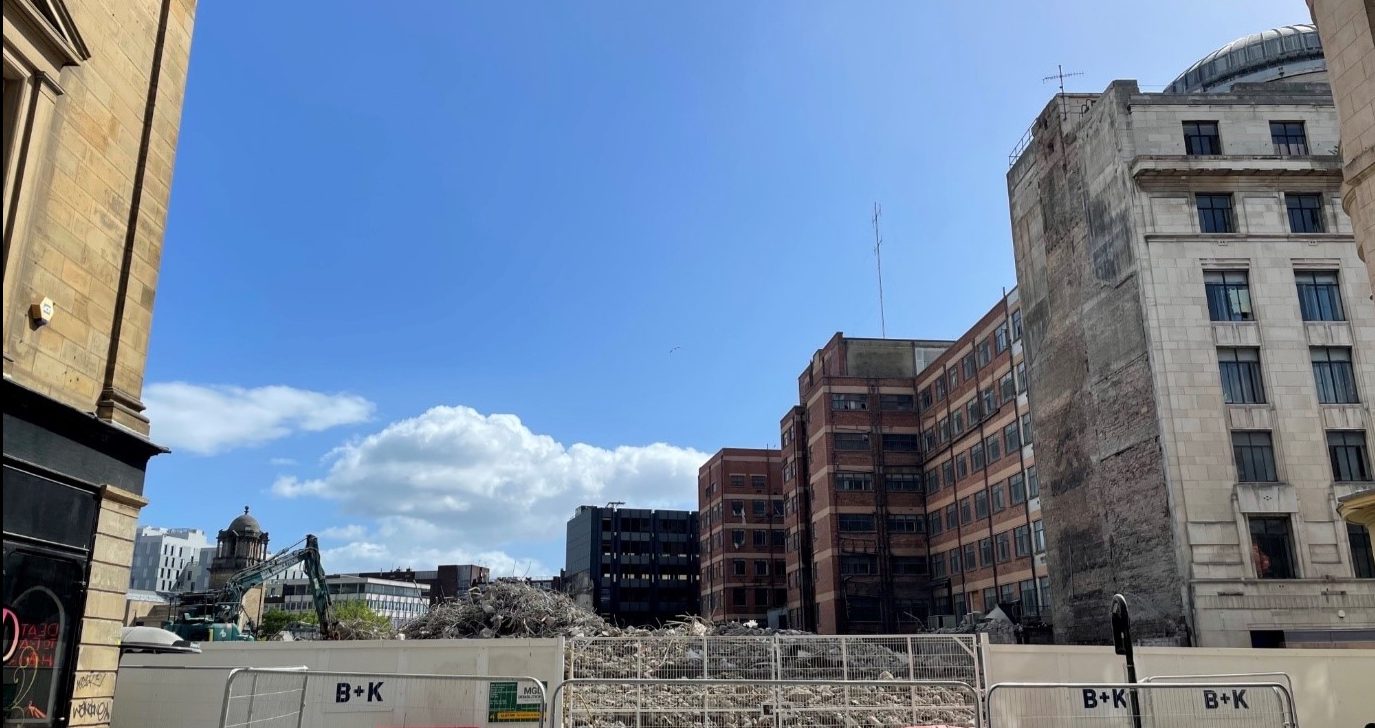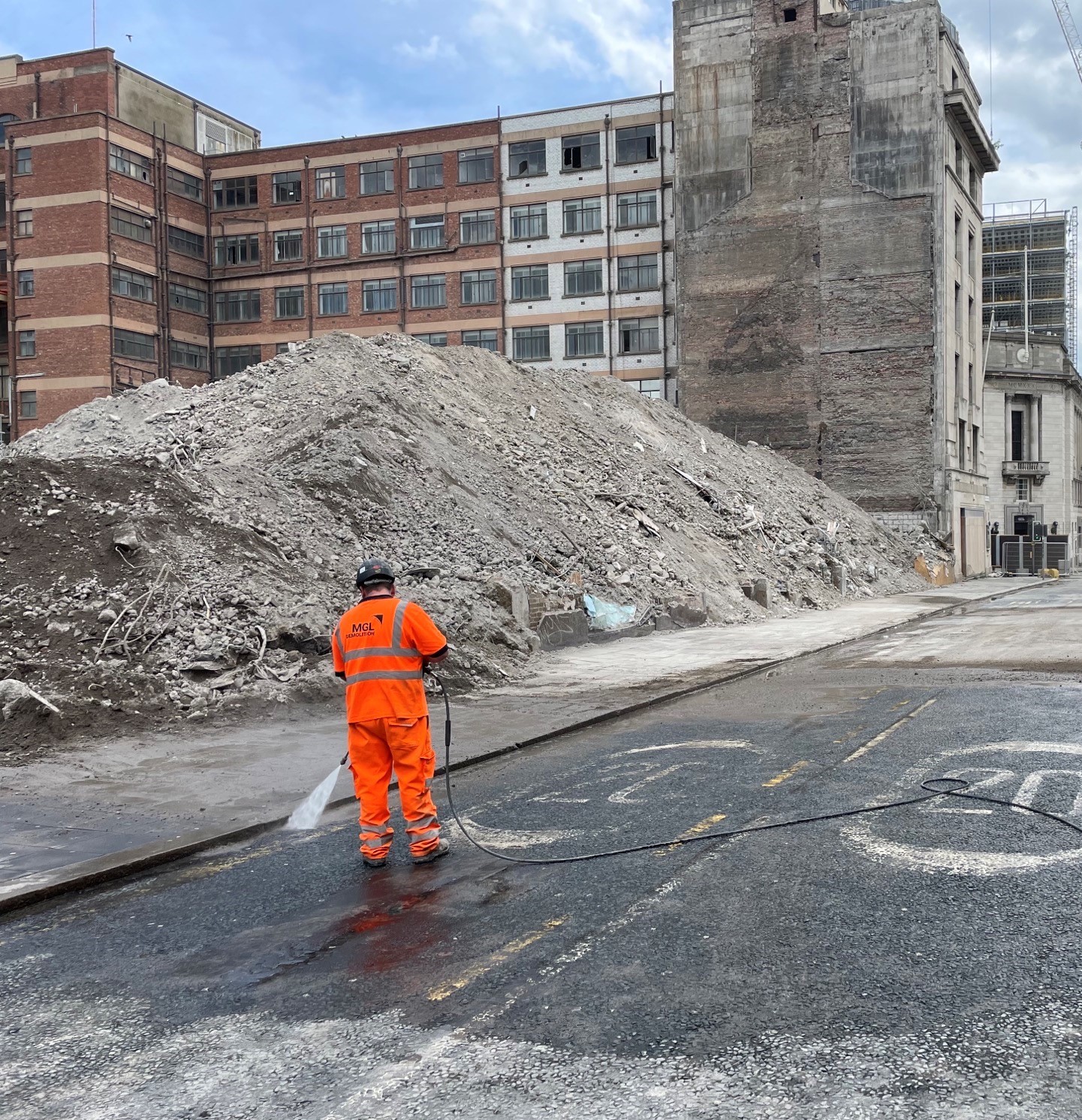 Following ongoing demolition work in Newcastle city centre Commercial Union House is now to the ground and we are crushing and removing the basement and foundations. For the first time in 50 years, it is possible to see down Newcastle's historic Pilgrim Street.
There are massive changes underway to enable future development. We have already demolished Dex Car Park and nearby Bamburgh House will also be demolished, as will the interior of Carliol House as part of the Pilgrim's Quarter development.
MGL Demolition is proud to support the ongoing transformation taking place around Newcastle's Pilgrim Street, John Dobson Street, Market Street, and New Bridge Street West. Our work will make way for a new government complex for 9,000 HM Revenue and Customs (HMRC) employees.