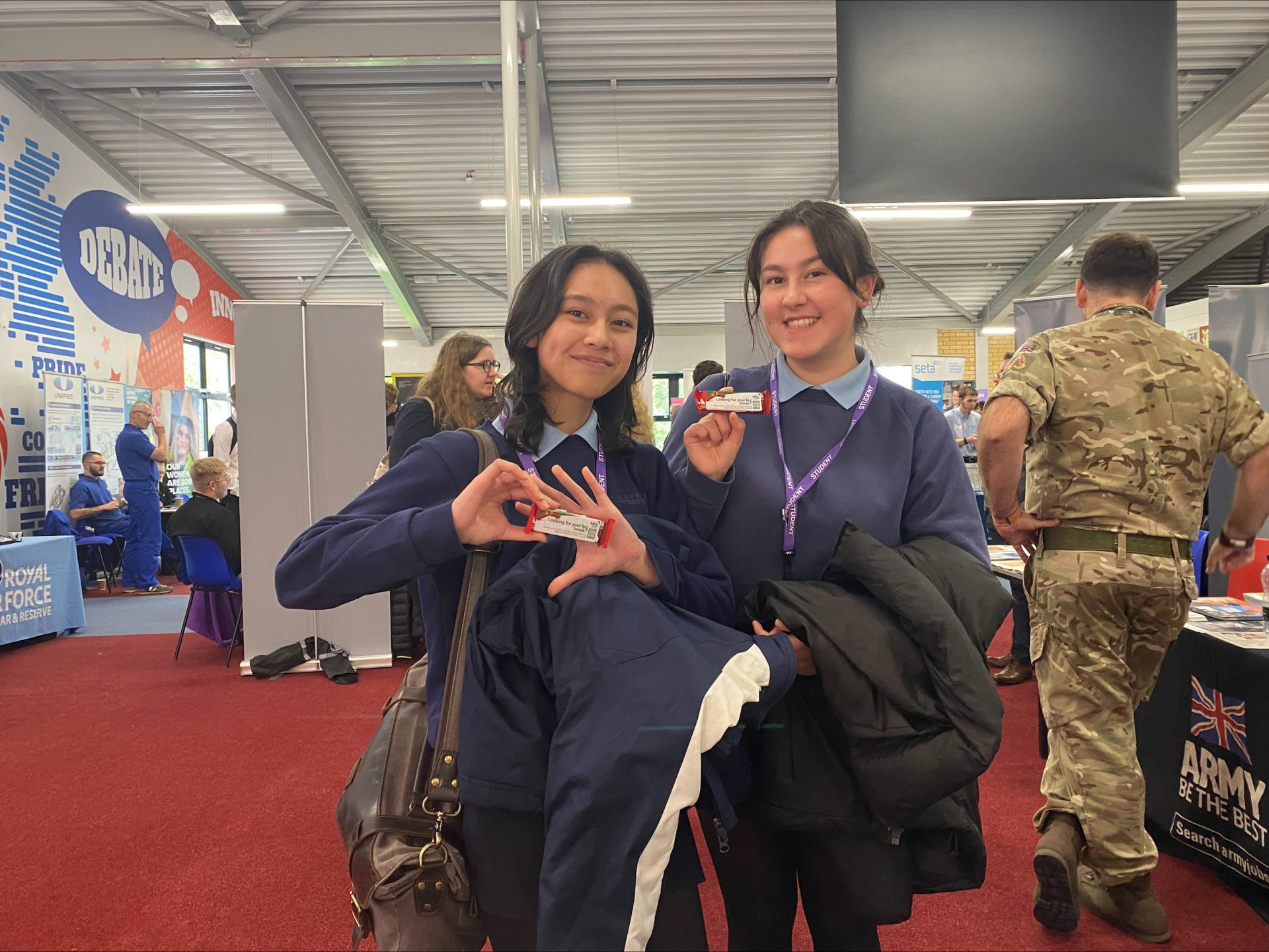 St. Aidan's Catholic Academy in Sunderland continues to empower its students with the knowledge and insights they need to make informed decisions about their future. As part of its ongoing commitment to student development, the school recently hosted a career event, where students had the opportunity to explore various career paths and gain valuable advice from industry professionals.
Deb and Jess from Team MGL, attended a careers event to share their expertise and offer students a glimpse into the world of construction. They discussed a wide range of career opportunities within the sector, providing valuable insights and answering the students' questions.
We gave out chocolate bars with QR codes on to facilitate easy access to additional information. This unique approach is designed to engage and inform, quickly became a hot topic of discussion among the students. This creative and interactive approach added an extra layer of engagement and excitement to the session, making it an unforgettable experience for all attendees.
Events like these play a crucial role in helping students navigate the complex world of career choices and further education. St. Aidan's Catholic Academy continues to be at the forefront of providing opportunities for students. We were provide to provide attend this event which is not just shaping careers but also leaving a lasting impact on young minds eager to explore their potential.