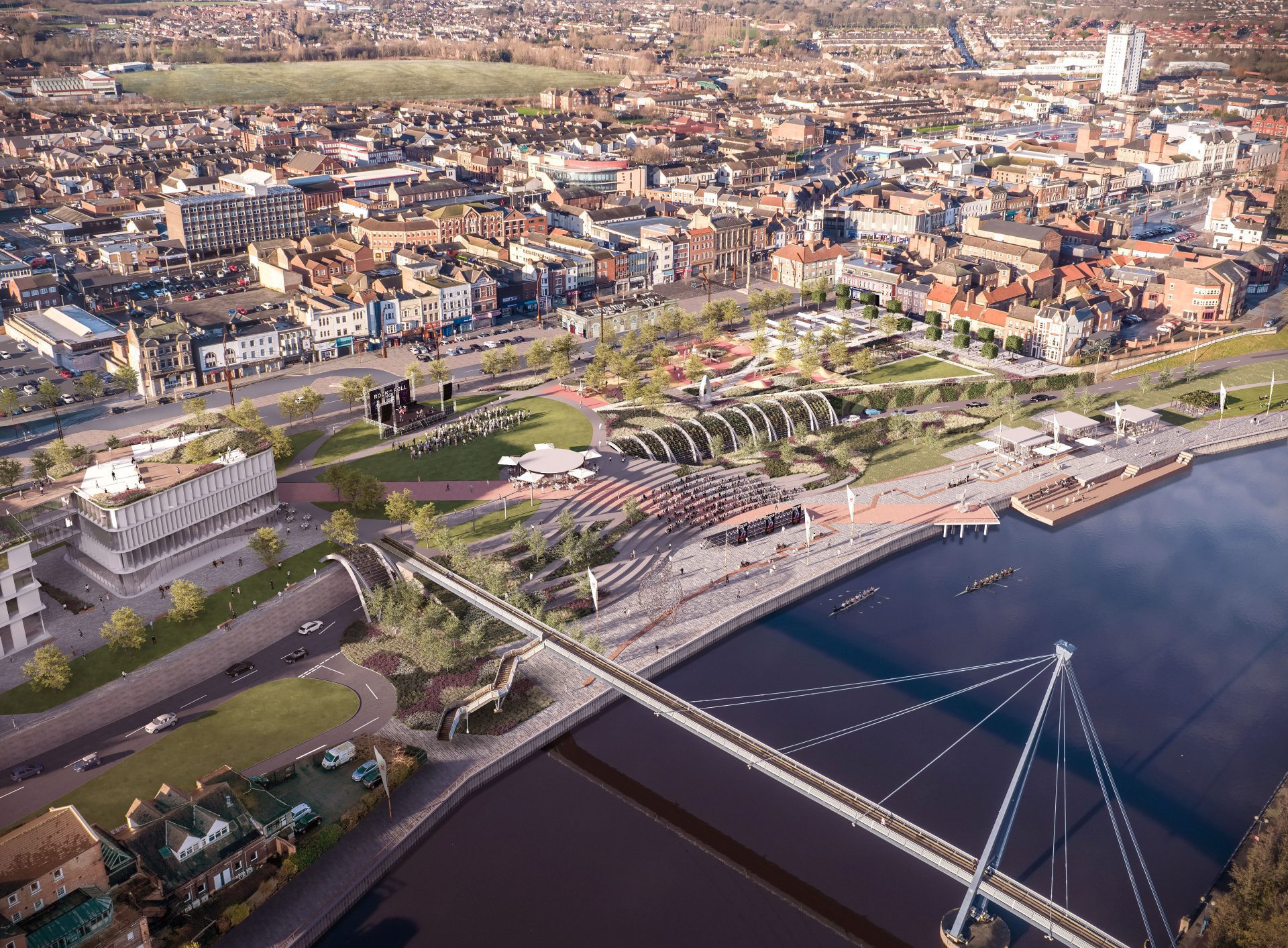 MGL Demolition is undertaking the demolition of the Castlegate Shopping Centre and Swallow Hotel to enable Stockton Waterfront – a bold and visionary urban park in the heart of the Town Centre.
Stockton-on-Tees Borough Council is asking residents, businesses and visitors for their thoughts around the ideas to help shape the plans for the urban park.
People will be able to share their thoughts by visiting stockton.gov.uk/stockton/urban-park from Monday 8 August until Friday 26 August.
You can also pick up a paper copy of the questionnaire in Enjoy Stockton on the High Street or in Stockton Library and submit in person.
In-person engagement sessions with members of the Council's Town Centres Development Team at Enjoy Stockton have begun and you can still take part:
Wednesday 10 August from 10am until 2pm
Monday 15 August from 10am until 2pm
Wednesday 17 August from 10am until 2pm
Key themes and zones for the urban park have been developed and images will show the potential for what could be included to create a space with a wide range of activities for the community.
These include a riverside space, a play area, an open space capable of hosting large scale events, a multifunctional square to accommodate markets, events and performances and a quiet space for community planting and relaxing.
All feedback will be collected and considered and further refinements made to the existing design before the final scheme is presented in autumn. There will then be a period of more detailed design leading onto construction work beginning on the site following completion of the demolition next summer.
It is an exciting time for Stockton and we are proud support the regeneration and repurposing of the Borough's town centres.