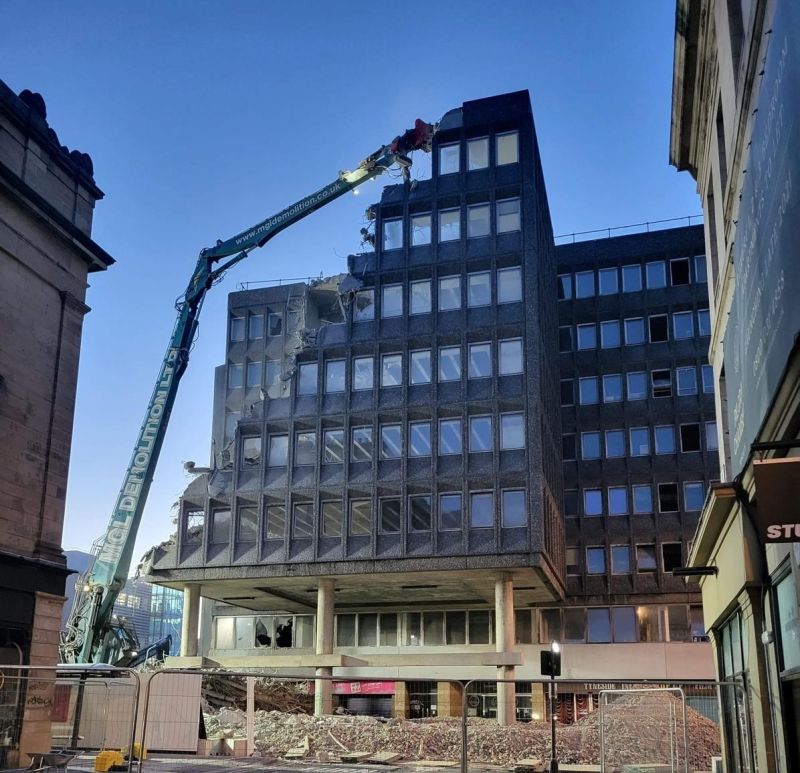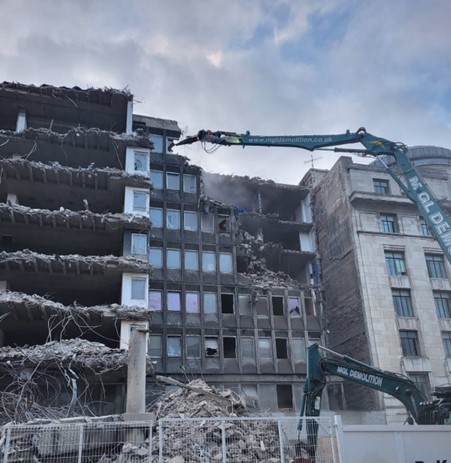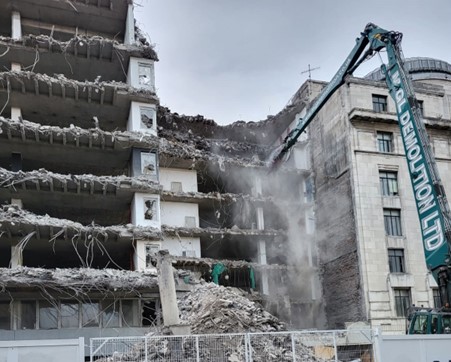 The team are continuing to work to demolish Commercial Union House in Newcastle City Centre as part of the Pilgrim's Quarter development.
There are massive changes to the land around Pilgrim Street. Dex Car Park has already been knocked down, Bamburgh House will also be demolished, as will the interior of the listed Carliol House on Market Street.
We are proud to support the transformation of the area.