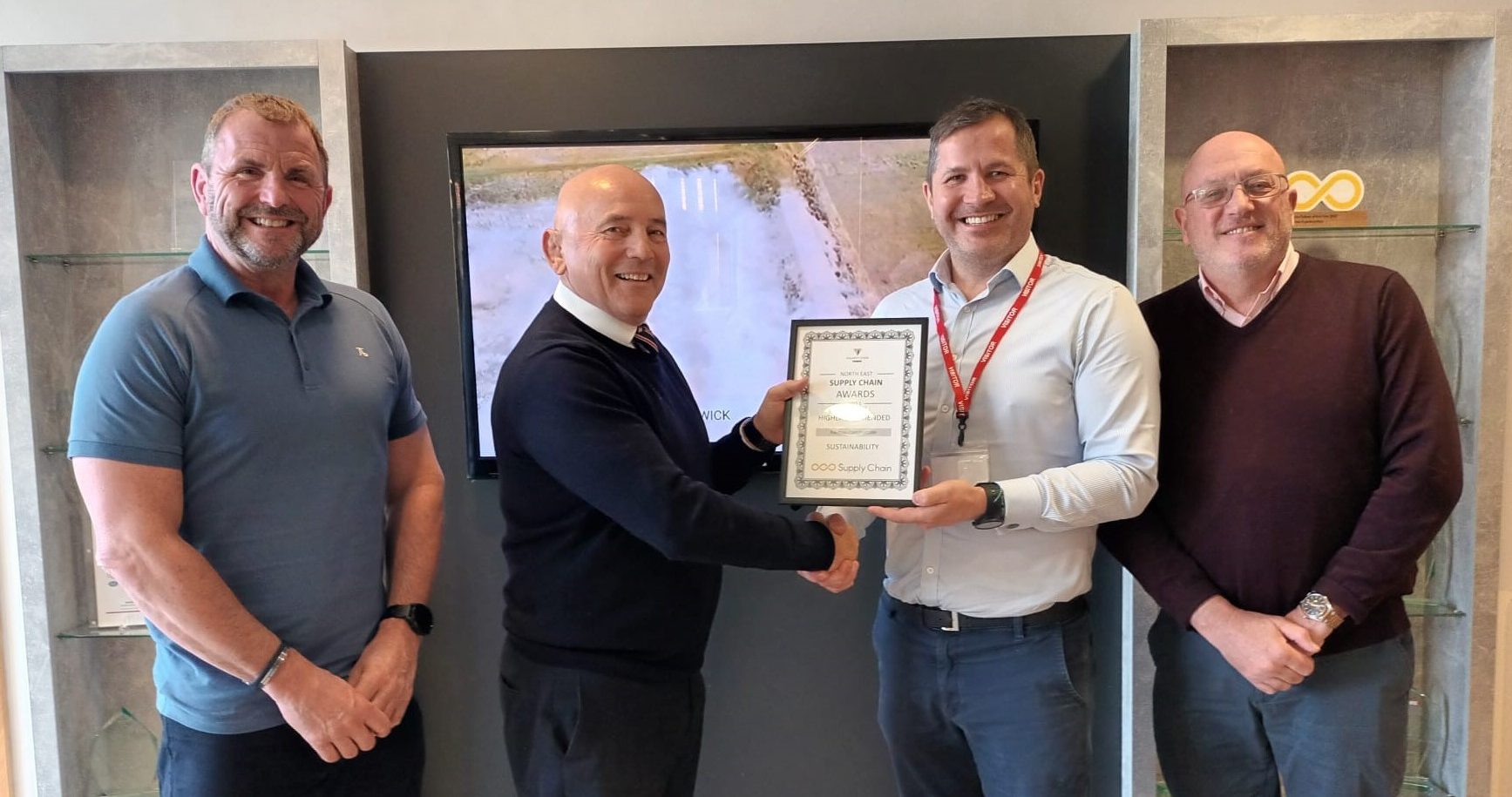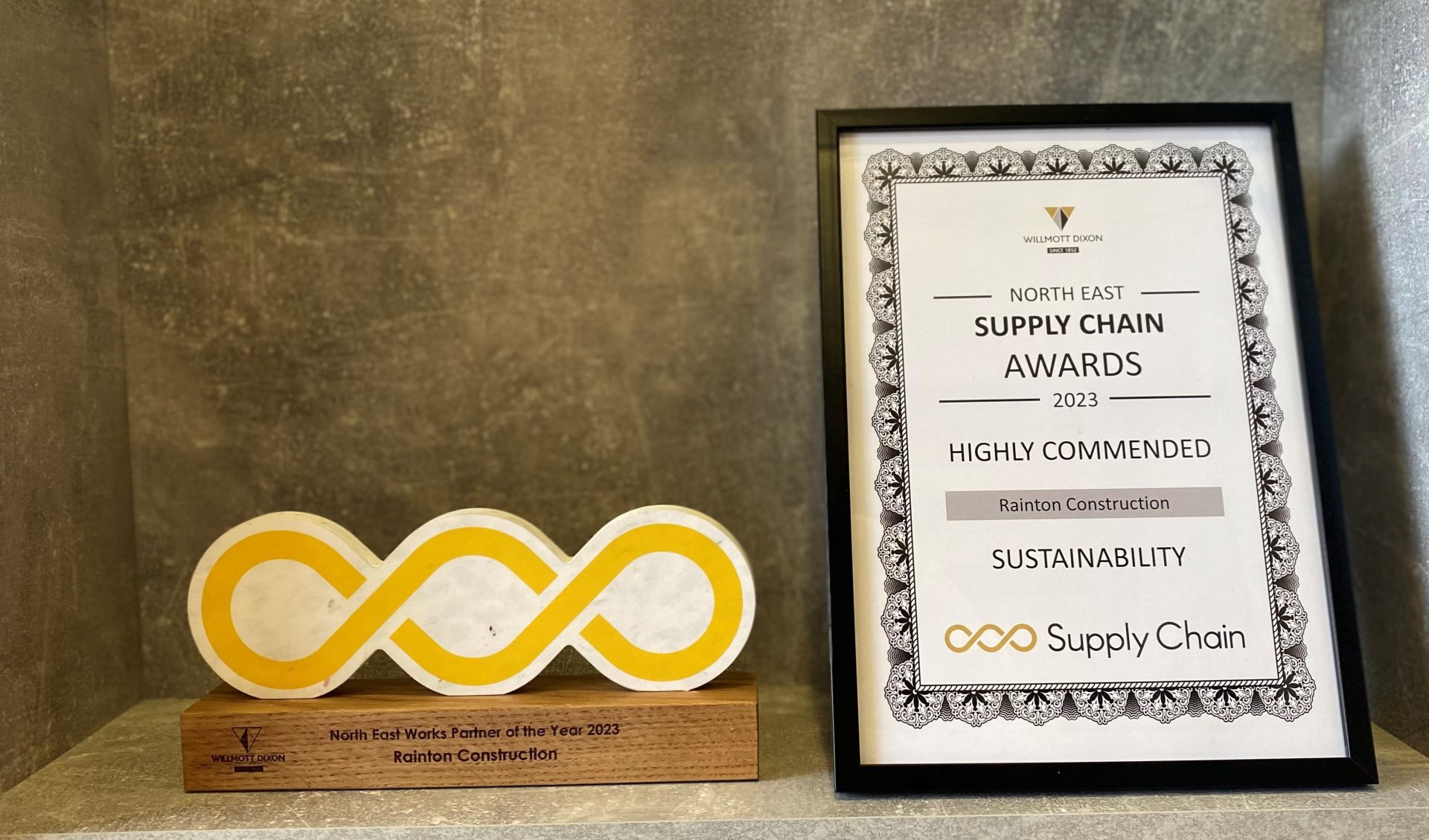 In recognition of our unwavering commitment to partnership, Rainton Construction has been awarded North East Works Partner of the Year, as well as receiving a Highly Commended for Sustainability at the Willmott Dixon North East Supply Chain Awards 2023.
This is part of our longstanding commitment to ensuring positive outcomes as part of the Gateshead MSCP project. Working collaboratively, our approach has been underpinned by sustainable practices and driving social value to enhance opportunities for local people. The uber-modern multi-storey car park at Gateshead Quays has been commissioned by Gateshead Council as part of the wider development of the area.
These prestigious accolades are testament to the hard work and dedication of the Rainton Construction team in delivering outstanding results for our clients. We are committed to continuing to work closely with Willmott Dixon and other partners to deliver high quality, sustainable construction projects.
We were thrilled to receive these prestigious accolades from Willmott Dixon's Director Nick Corrigan during his visit at Davison House where he presented Joint Chief Executives Dave Elliott & Mark Davison, and Operations Director Kevin Byrne with our well-deserved awards.
We are thrilled to receive these awards and be recognised by Willmott Dixon as a valued partner in their supply chain. It is testament to the hard work and dedication of our entire team who have worked tirelessly to deliver exceptional results for our clients.
Dave Elliott, Joint Chief Executive of MGL Group