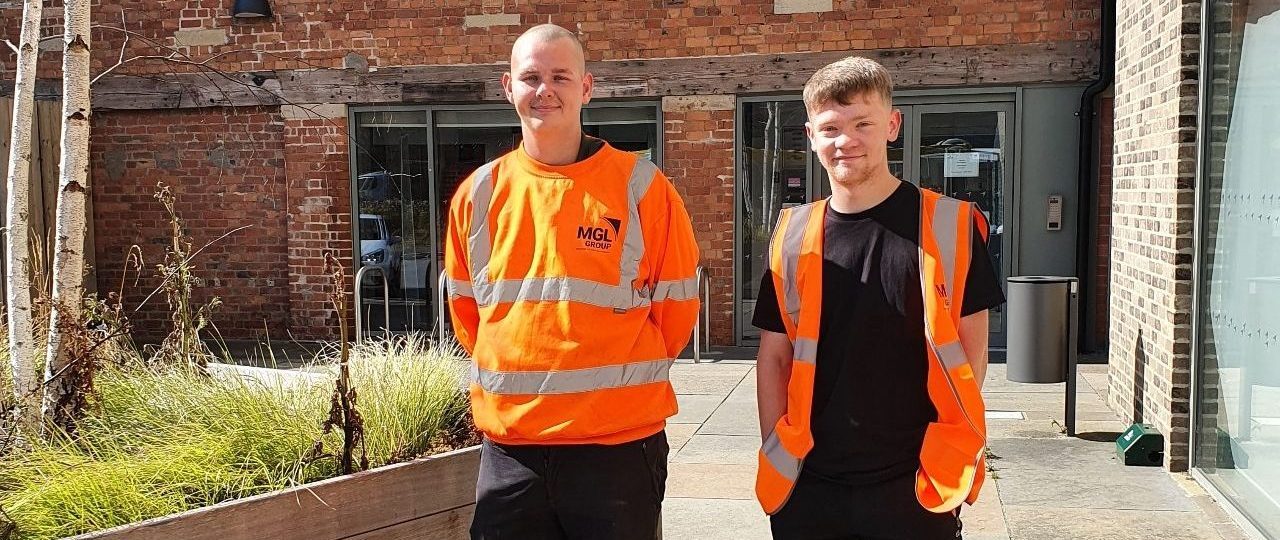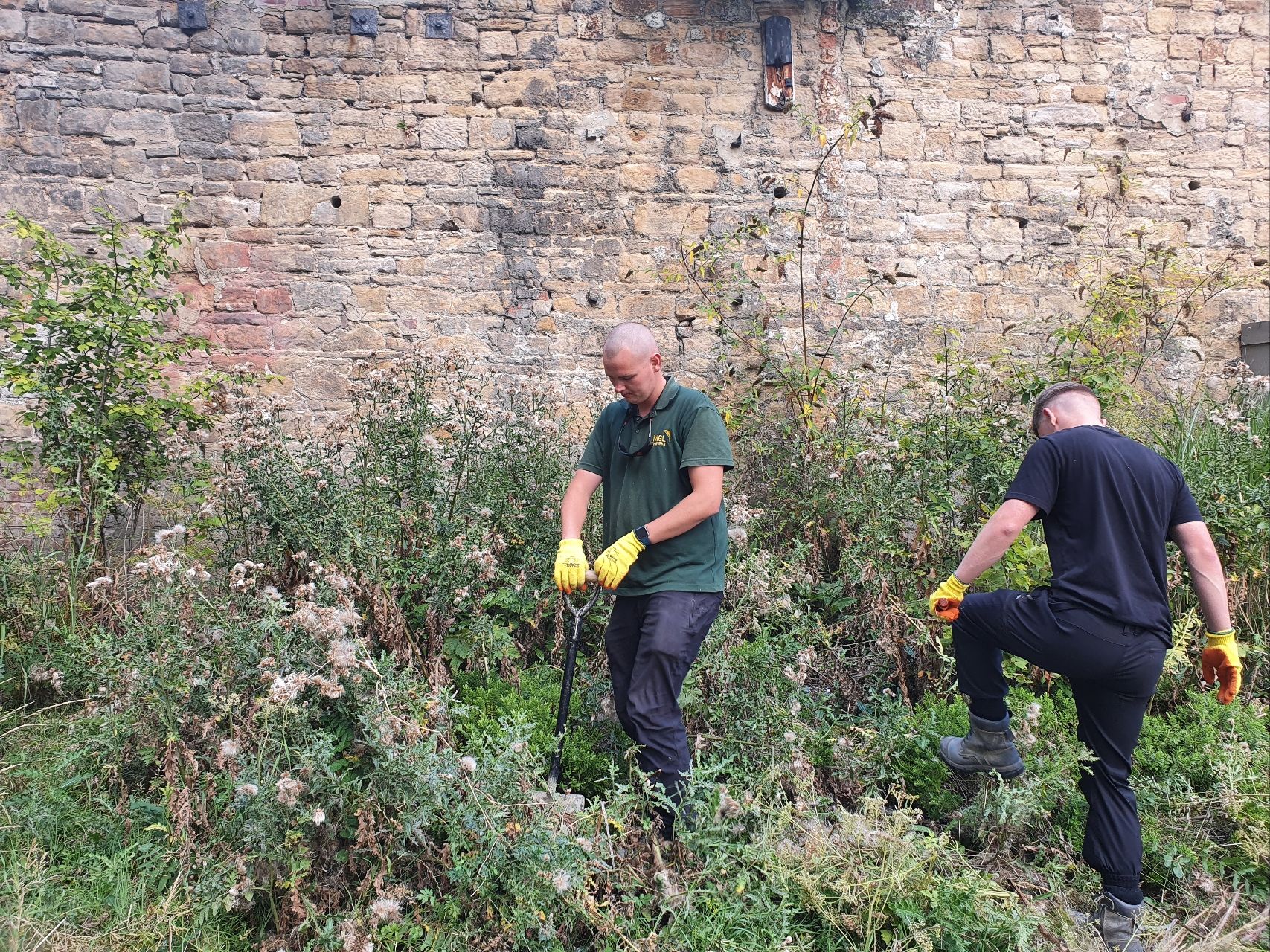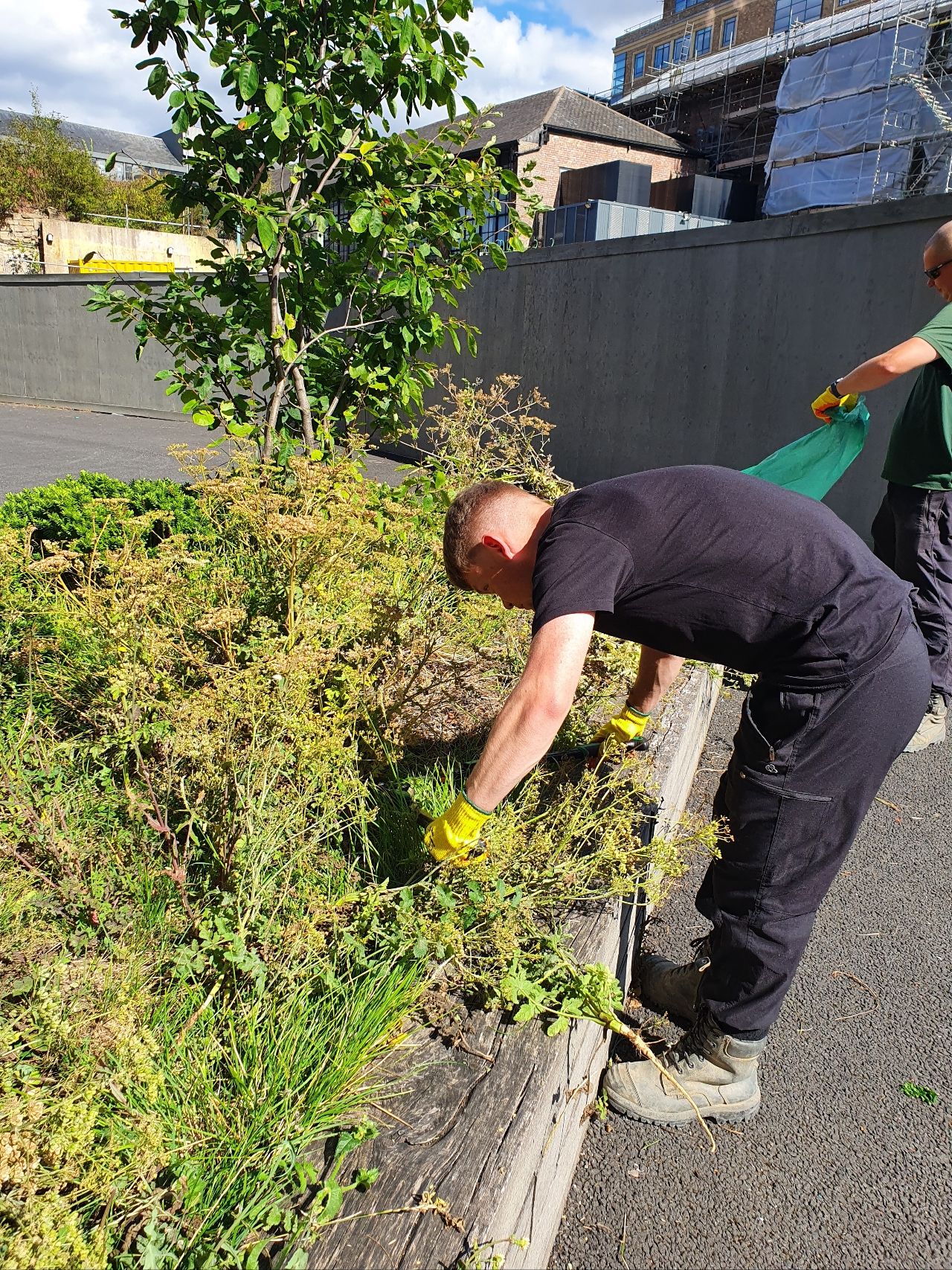 We were delighted to help our friends at Bowmer and Kirkland to clear overgrown shrubs and raised beds at North East Futures UTC in Newcastle Upon Tyne.
A big well done to Team MGL's Jacob and Elliot and the other volunteers who spent the afternoon tidying up the courtyard. The school's newly formed gardening club will now have a clear space to work with.
The state funded secondary school specialises in STEM subjects and offers a unique approach to education for those who want to pursue a career within STEM industries. Students have the opportunity to gain a real insight into the world of work coupled with tangible experience.
We are carrying out a number of exciting projects around the area, including Pilgrim's Quarter. It is important we continue to support the local community to deliver a positive impact beyond the core services we deliver. The team hope to return later in the year to plant some more shrubs to brighten up the space.