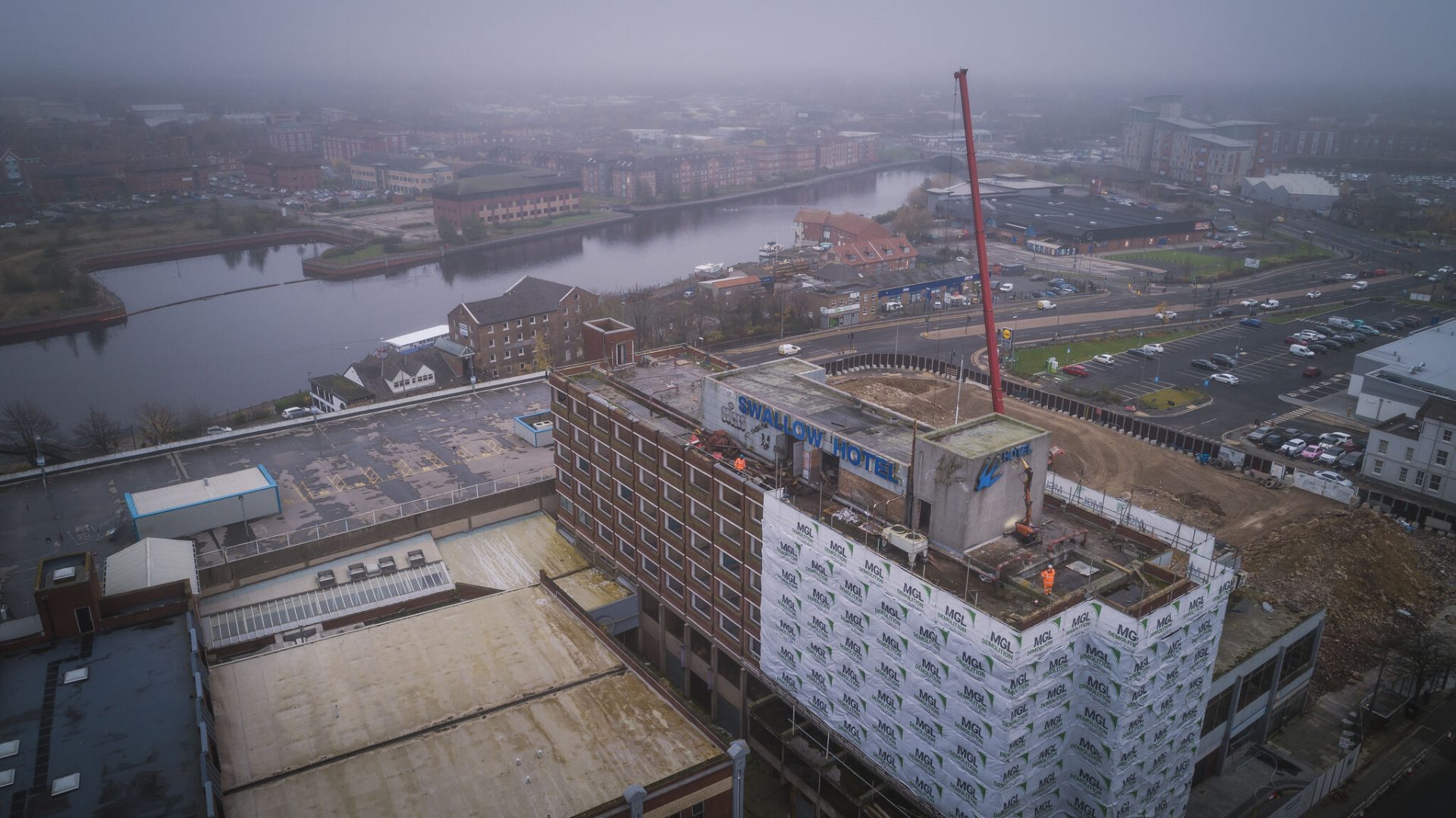 MGL Demolition is working in partnership with Stockton-on-Tees Borough Council to undertake the demolition of the long-empty Swallow Hotel. Our skilled team is dismantling the seven-storey building.
As part of the next stage of Castlegate Centre site transformation, The side of the hotel closest to the High Street will be demolished first, followed by the remainder of the hotel by late January.
Once complete, the site will make way for Stockton Waterfront, an urban park and riverside plaza.