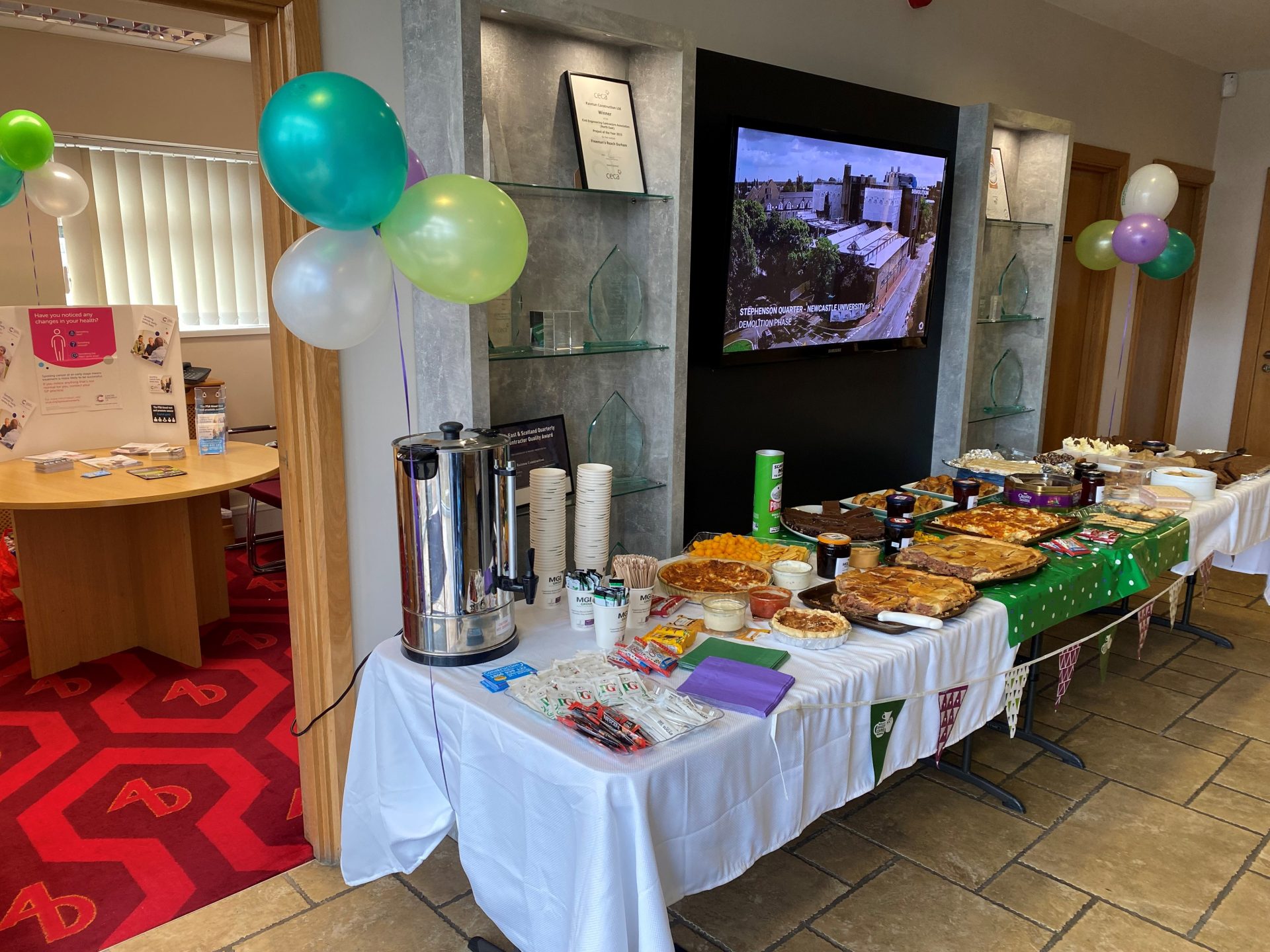 On Friday 29th September, Team MGL united to host a Macmillan Coffee Morning at Davison House. With cups of tea & coffee, sweet treats, and a shared mission, we joined thousands across the UK to raise funds and support those bravely fighting cancer. From mouthwatering cakes to savory quiches, whether store-bought or homemade, it was fantastic to see everyone coming together to make difference.
Following the resounding success of last year's event, MGL's Jam Division made a triumphant return. Our Estimator, Joe, generously made more of his delicious homemade jam, the perfect accompaniment to our coffee morning and another fantastic way to fundraise for Macmillan.
To empower everyone with life-saving knowledge, our SHEQ Advisor, Victoria, set up a stand with resources and informative leaflets about cancer and the crucial signs and symptoms to watch out for.
Thank you to everyone who participated, donated, and helped make this event a resounding success.
 We raised £678 and MGL Group will round this up to £1,000 for Macmillan Cancer Support. A special mention to PJI Engineering, Ultraflex Gym, and Baxter's Barbers for their support.