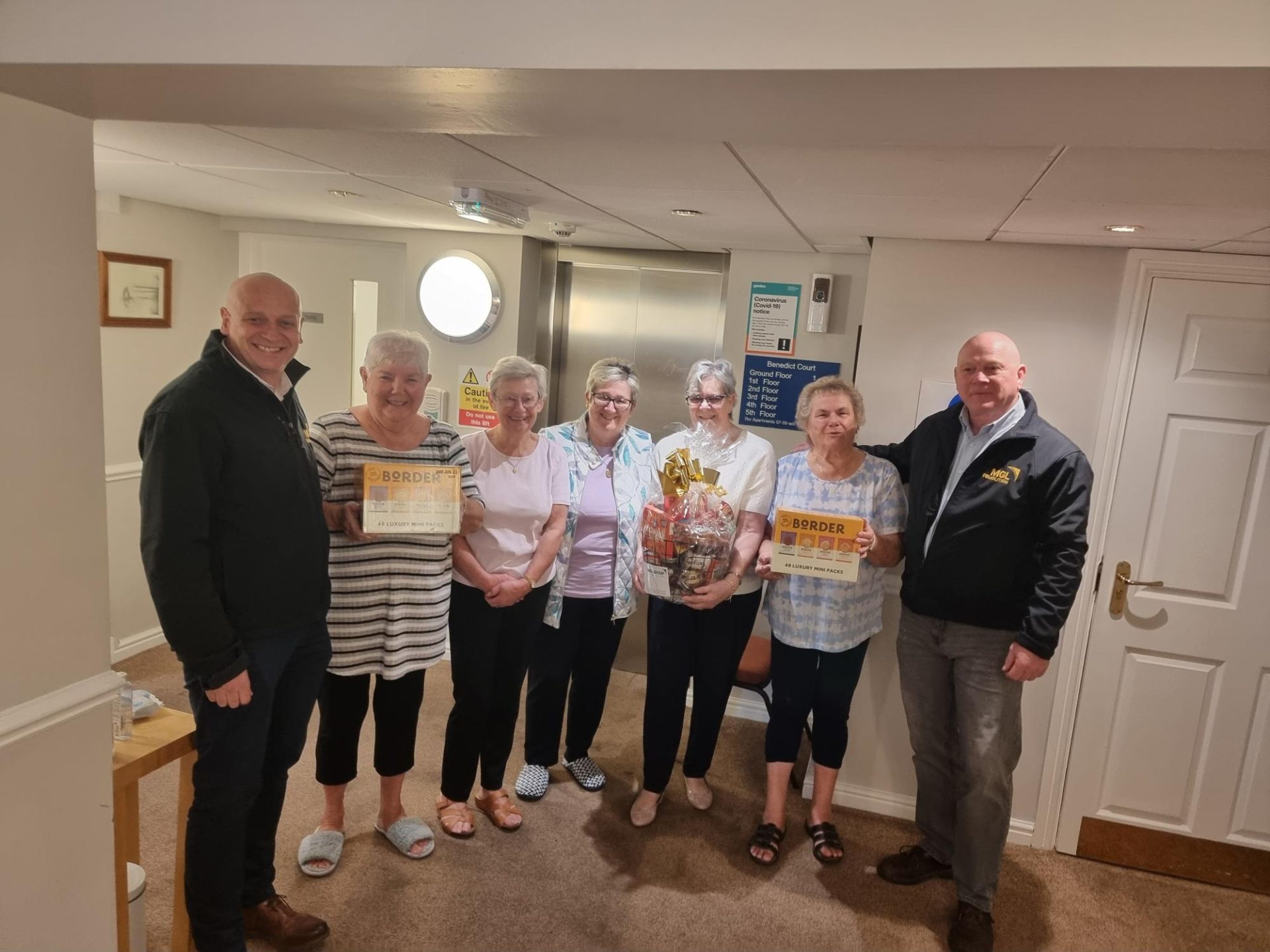 MGL Demolition is working nearby to Benedict Court sheltered accommodation in Sunderland. The team is demolishing the Civic Centre as part of a development which will see 265 new homes being built.
Asbestos Contracts Manager, Chris Logan, and Project Manager, Barry Watson, represented Team MGL when we attended a recent session with the project team. This was an opportunity to discuss the demolition and to answer any questions residents may have.
We also provided biscuits for everyone to enjoy with their morning hot drink and donated a hamper for the raffle.