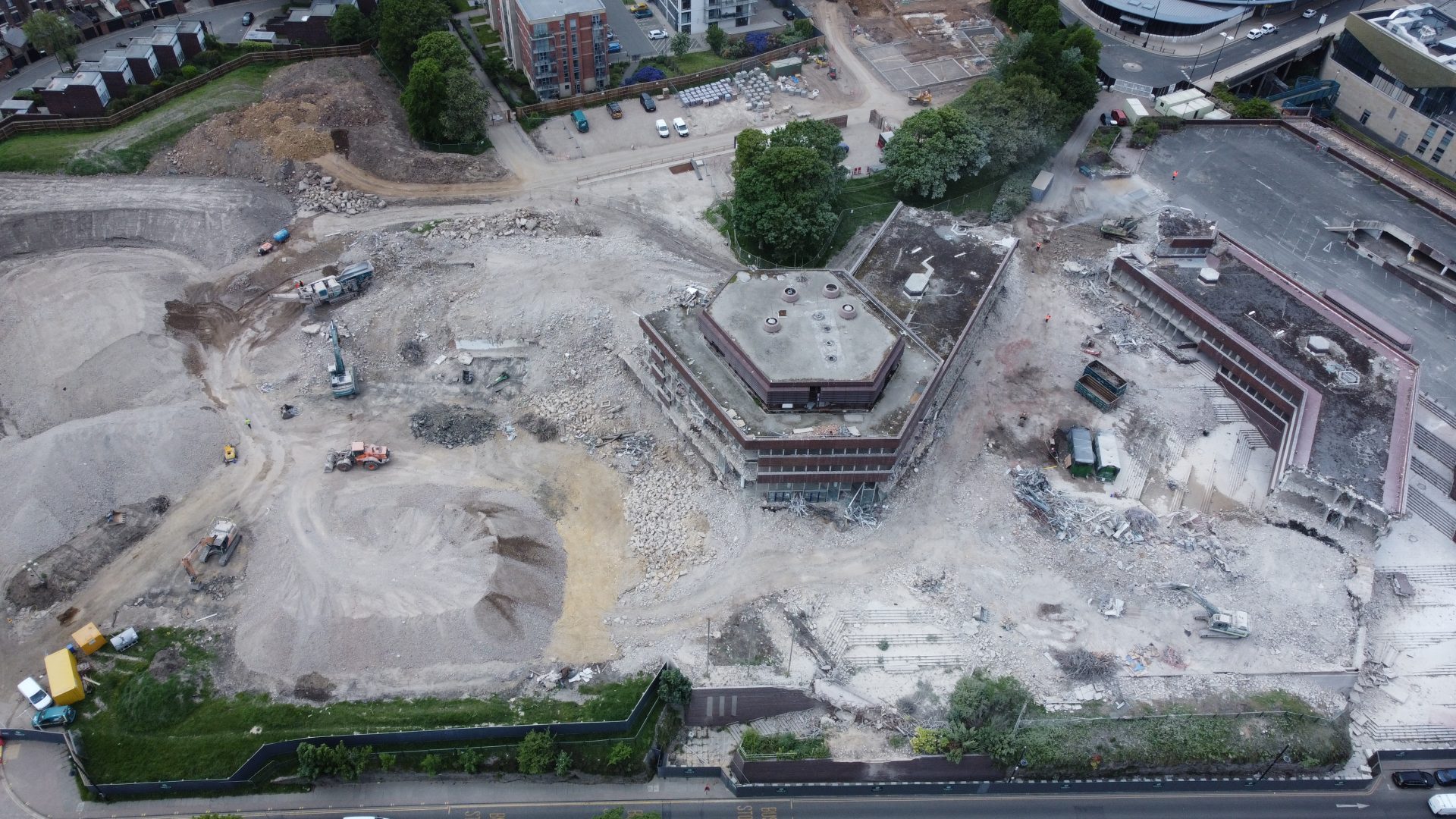 MGL Demolition is continuing to clear the former Sunderland Civic Centre site to make way for 265 new homes to be built as part of a drive to have more people living and working in the city centre.
Work started last autumn to clear the site in Burdon Road and Team MGL is currently undertaking demolition works to the area around the old council chamber and registry office at the back.
The building, which opened in 1970, was vacated by Sunderland City Council last year after council operations moved to City Hall at Riverside Sunderland.
Its distinctive hexagonal pods with interconnected walkways were designed by acclaimed architect Sir Basil Spence. Another example of this post-war modernist architecture can be seen at the former Gilbridge Police Station, which is reopening as office space called The Yard.
We are clearing the area for the new housing, which will be built at the site and supports the council's plans to build more than 7,000 new homes within the next ten years.