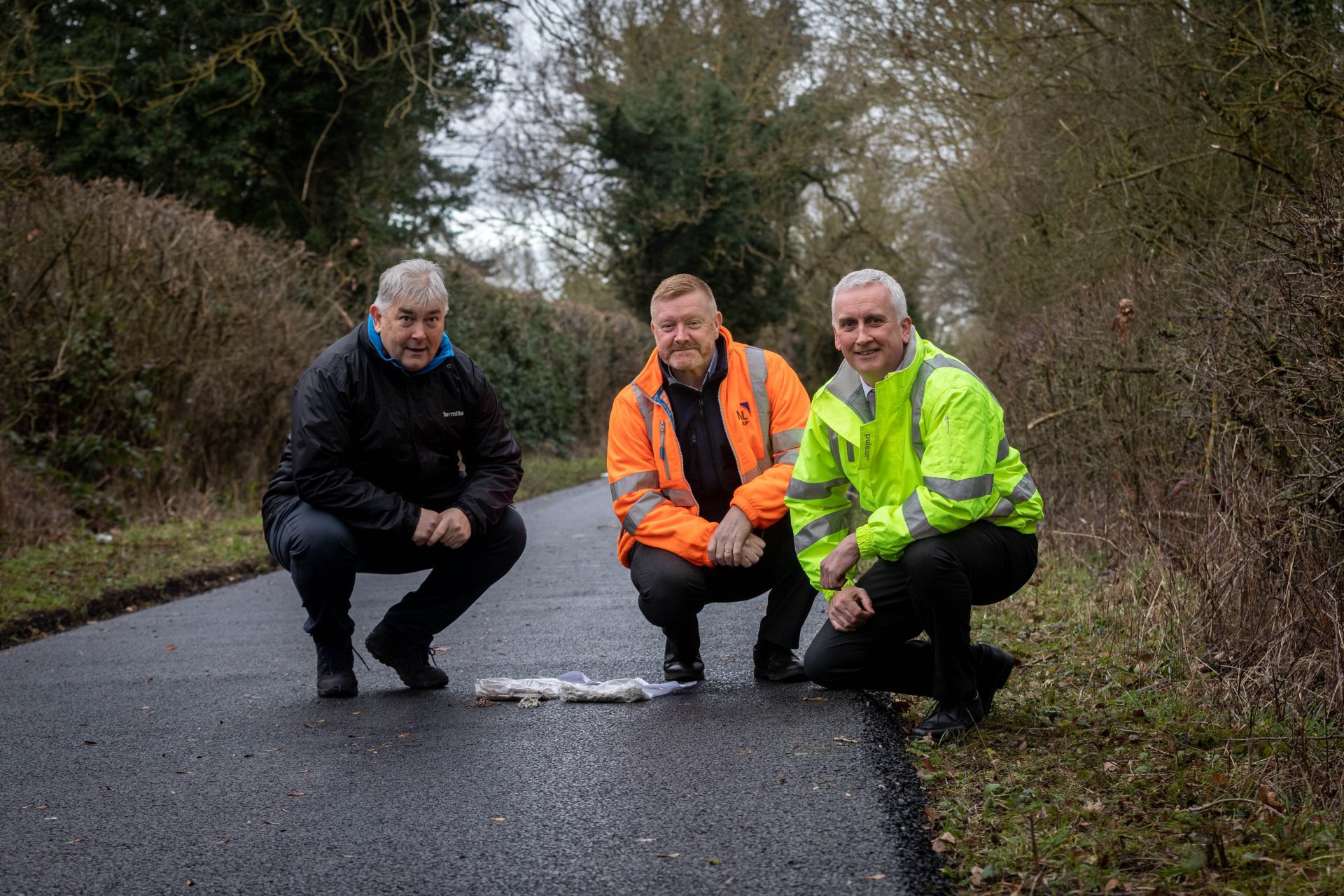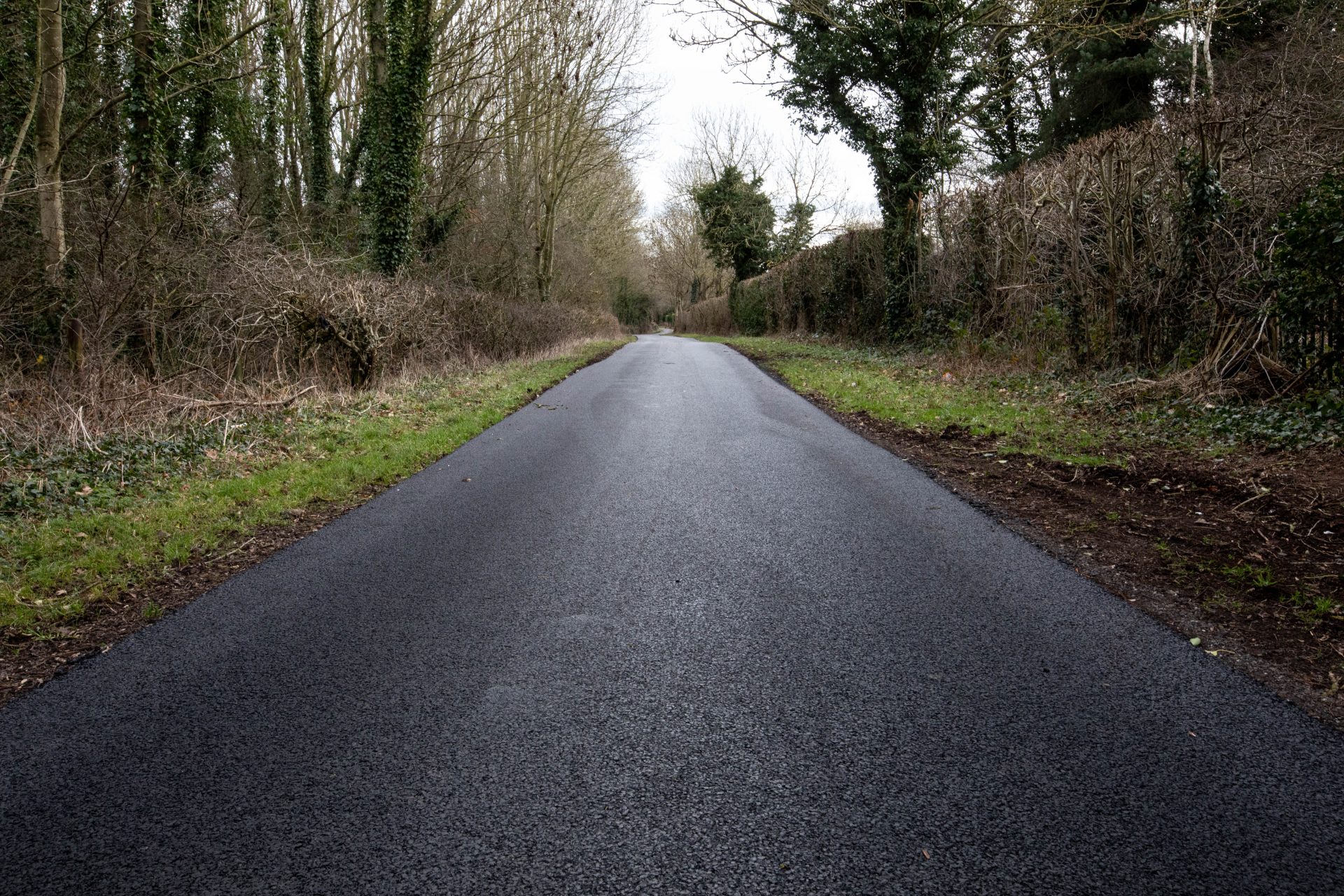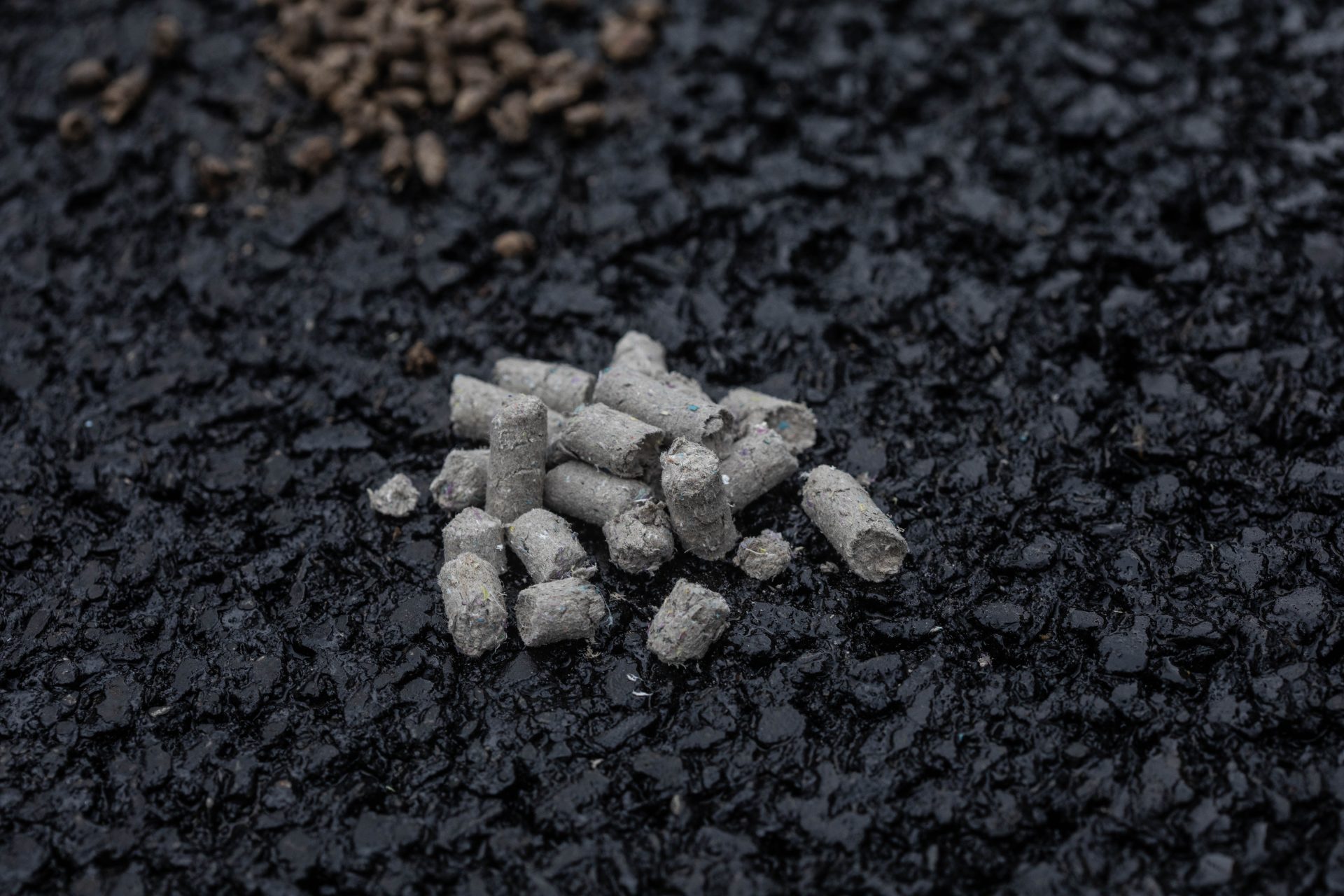 Rainton Construction has partnered with Darlington Borough Council to test a ground-breaking surfacing solution. The trial at Snipe Lane incorporated pellets made from reprocessed nappies into the asphalt surface course.
Single use Nappies are a major source of waste and can take hundreds of years to break down. By recycling them into pellets which are then used in asphalt, we can reduce waste, help the environment and create a more sustainable future.
NappiCycle, the Welsh company that supplied the pellets, has developed this innovative process and is one of only two Nappy recycling organisations worldwide. Used single use Nappies are cleaned and shredded to segregate the plastic and fibrous elements of the product, which in turn are processed into pellets for asphalt and fibre boards. When the pellets are added to the asphalt mix, they enhance the coating ability of the bituminous binder around the aggregates, improving the overall performance of the asphalt.
Using nappy pellets is another step forward in our efforts to be more sustainable, we are already making a valuable contribution to recycling waste through our innovative Plastipave® product range. We are looking for ways to stretch targets as we strive to be leaders in terms of recycling innovation. In the future we would also like to develop bio-binders comprising plant-based bitumen.
As a council we're committed to reducing our carbon footprint to zero by 2030 and to finding new, greener alternatives to traditional methods, so we were pleased to work with Rainton Construction on this scheme. We welcome innovation and it's good to know that material that otherwise would have ended up in landfill has been repurposed in improving our road network. I look forward to seeing what other ideas come forward in the future.
Councillor Andy Keir, cabinet member for local services at Darlington Borough Council