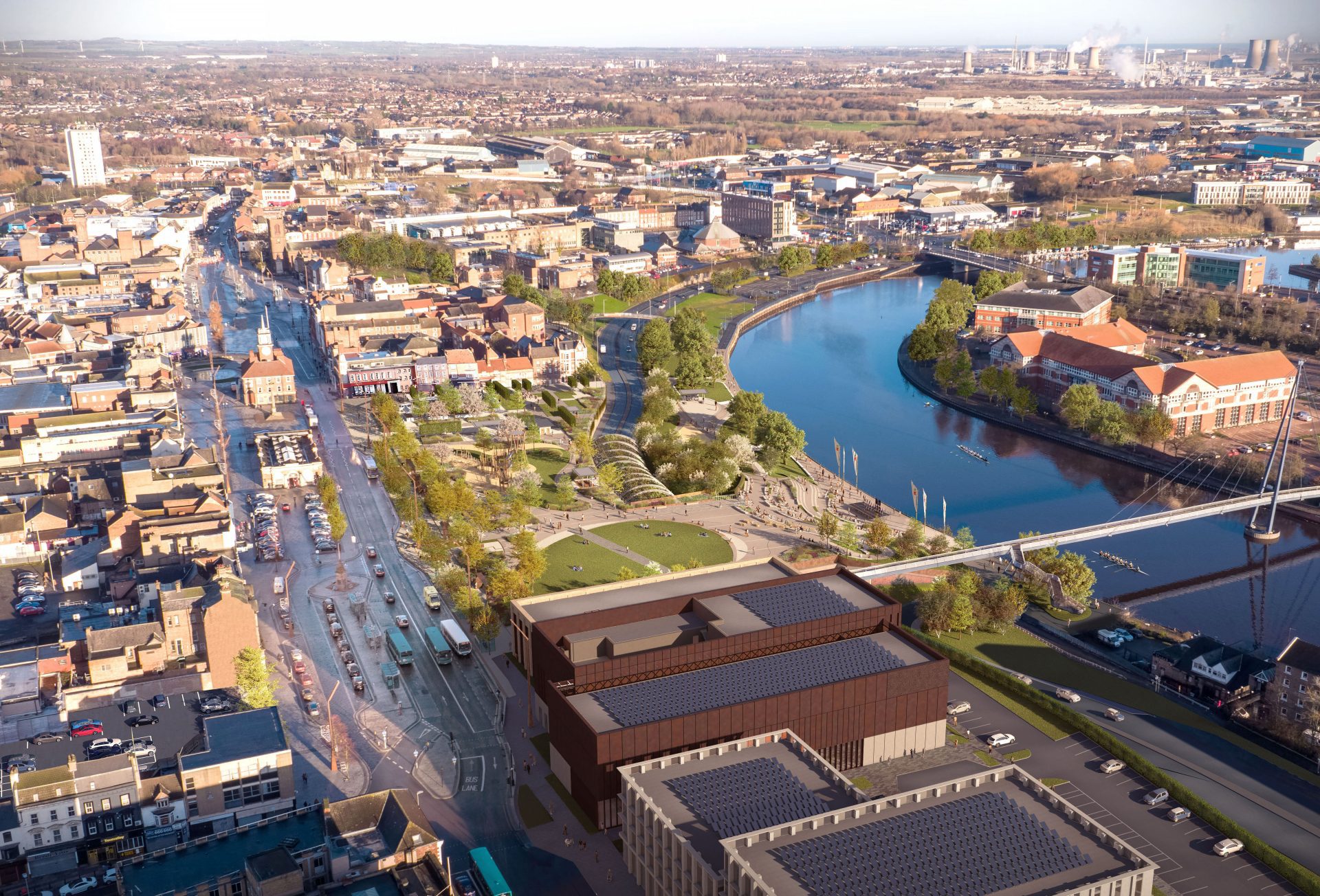 MGL Demolition is playing a crucial role in the revitalisation of Stockton town centre. Our specialist team is currently demolishing the Castlegate Shopping Centre and the Swallow Hotel to make way for a sustainable retail experience that will safeguard the High Street, attract businesses, and drive footfall. Our work began in 2022 and is expected to be completed by Summer 2023.
Stockton Waterfront is set to transform the area into an urban park with open, flexible spaces for the community to enjoy. This exciting development is three times the size of Trafalgar Square and will host large-scale events for people of all ages. Surplus retail space will be removed, and the High Street will be opened up and connected to the river, allowing people to walk uninterrupted to the riverside. Plans also include the narrowing and tunnelling of Riverside Road, creating a riverside park with open spaces for families, market spaces, and opportunities for cafes and kiosks.
As part of the Stockton Waterfront project, key public services will be relocated to the southern end of the High Street, including a new leisure centre, library, customer service, and register building. Additionally, a new NHS community diagnostic centre will be located on the site, delivered by the North East and North Cumbria Integrated Care system in collaboration with North Tees and Hartlepool NHS Foundation Trust and South Tees Hospitals NHS Foundation Trust.
These changes will create an exciting future for Stockton and a unique attraction in the heart of the town centre. MGL Demolition is proud to be a part of this exciting development and we are looking forward to seeing the positive impact it will have on the community.