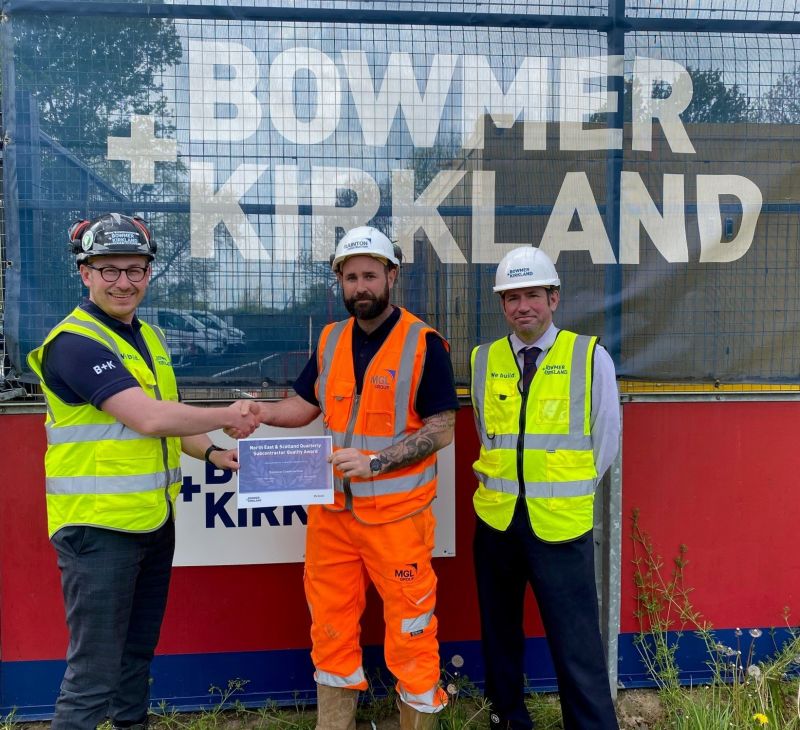 We are thrilled to announce that Team MGL at Gilbert Ward Academy has been awarded the prestigious North East & Scotland Quarterly Subcontractor Quality Award by Bowmer and Kirkland. This recognition is a testament to our team's unwavering commitment towards maintaining exceptional standards on site.
The state-of-the-art school will cater for 80 children aged between 11-16 with social, emotional and mental health or autism spectrum disorder needs. Scheduled to welcome its first pupils from January 2024 onwards; it represents an integral component of Northumberland County Council's wider plan aimed towards enhancing special educational needs and/or disabilities (SEND) support across the county.
Rainton Construction, supported by MGL Earthworks, is part of the project delivery team working to ensure excellence every step of the way.
Well done to everyone involved, keep up the great work!