The Sands Centre Enabling Works
Sub-services
Bulk Earthworks | Brownfield & Contaminated Land | Onsite Materials Management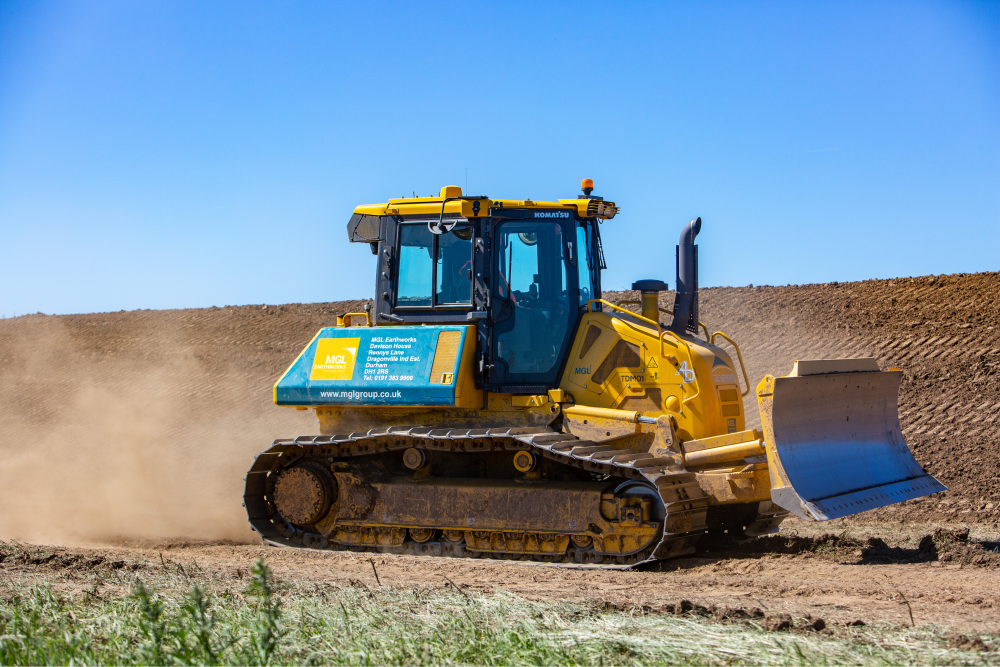 MGL Earthworks was employed by Wates Construction to undertake bulk earthworks including site clearance, bulk cut and fill, processing of site concrete and importation of aggregates, at this working site in Carlisle.
The works were delivered in partnership with MGL Demolition and Rainton Construction and in close collaboration with the client and local Environment Agency due to proximity to important flood wall.
Scope of works
Breakout and removal of existing slabs and buried obstructions
Tarmac and other hardstands
Crushing and screening of these materials into compliant aggregate for onsite re-use.
The site-processed 6F2 and Type 1 materials were placed over the site in conjunction with numerous geomembrane and geotextile layers per client design and trimmed ahead of the following trades.
In addition, numerous chemical tests were undertaken to establish the extent of hot-spots and disposal classifications of surplus materials.
Due to tight programming constraints and difficult weather conditions, we committed to accelerating our works with extended weekend working hours to ensure the pile mat was handed over to the follow-on trades without delay to the overall scheme.
Talk to the experts
about your project
We appreciate your interest in MGL Group. Contact us today and we'll get back to you as quickly as we can.
You can stay up to date with the latest news by connecting with us on social media!
"*" indicates required fields