TBM Launch Ramp
Sub-services
Retaining Structures | Infrastructure
Location
Wilton International, Redcar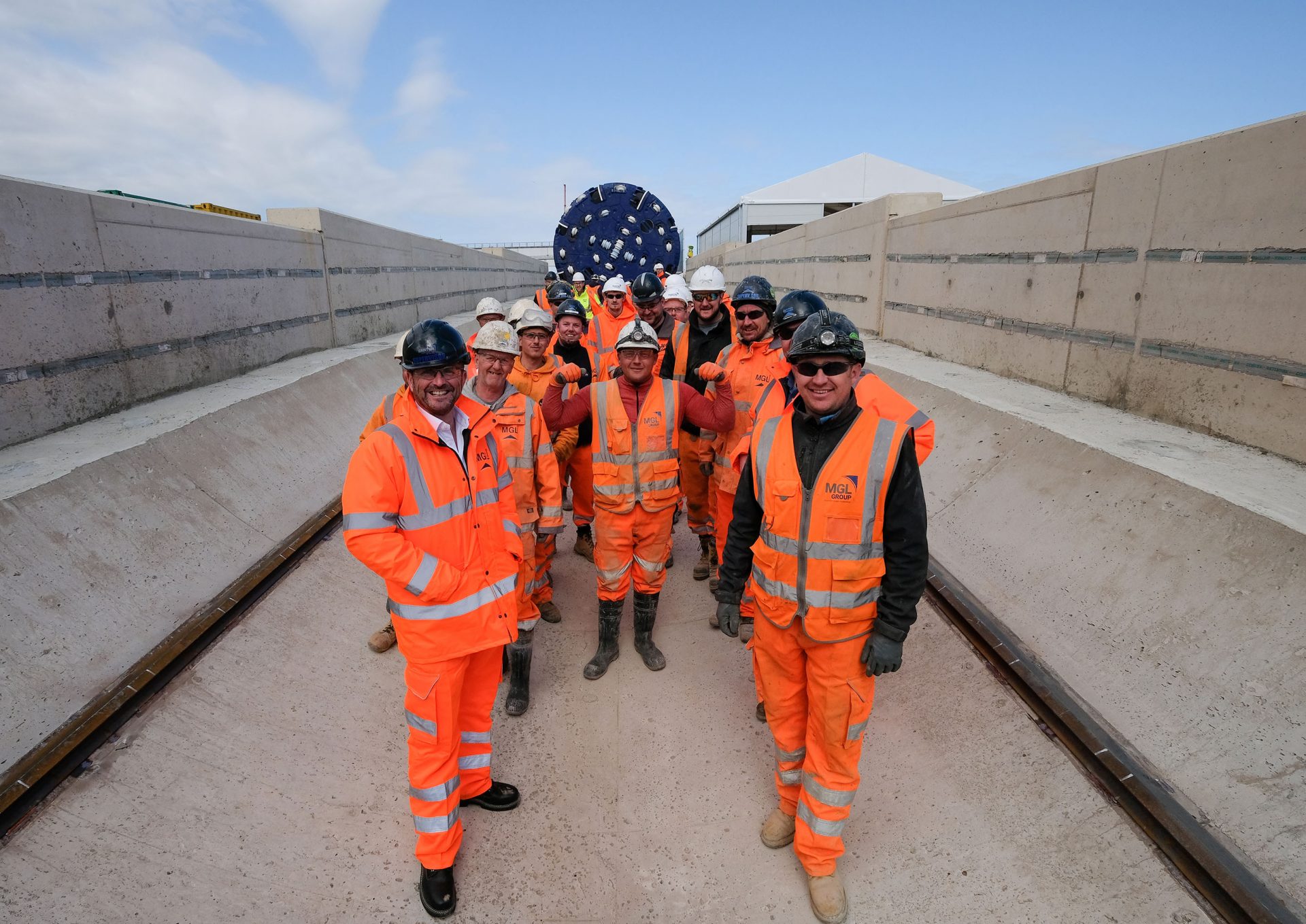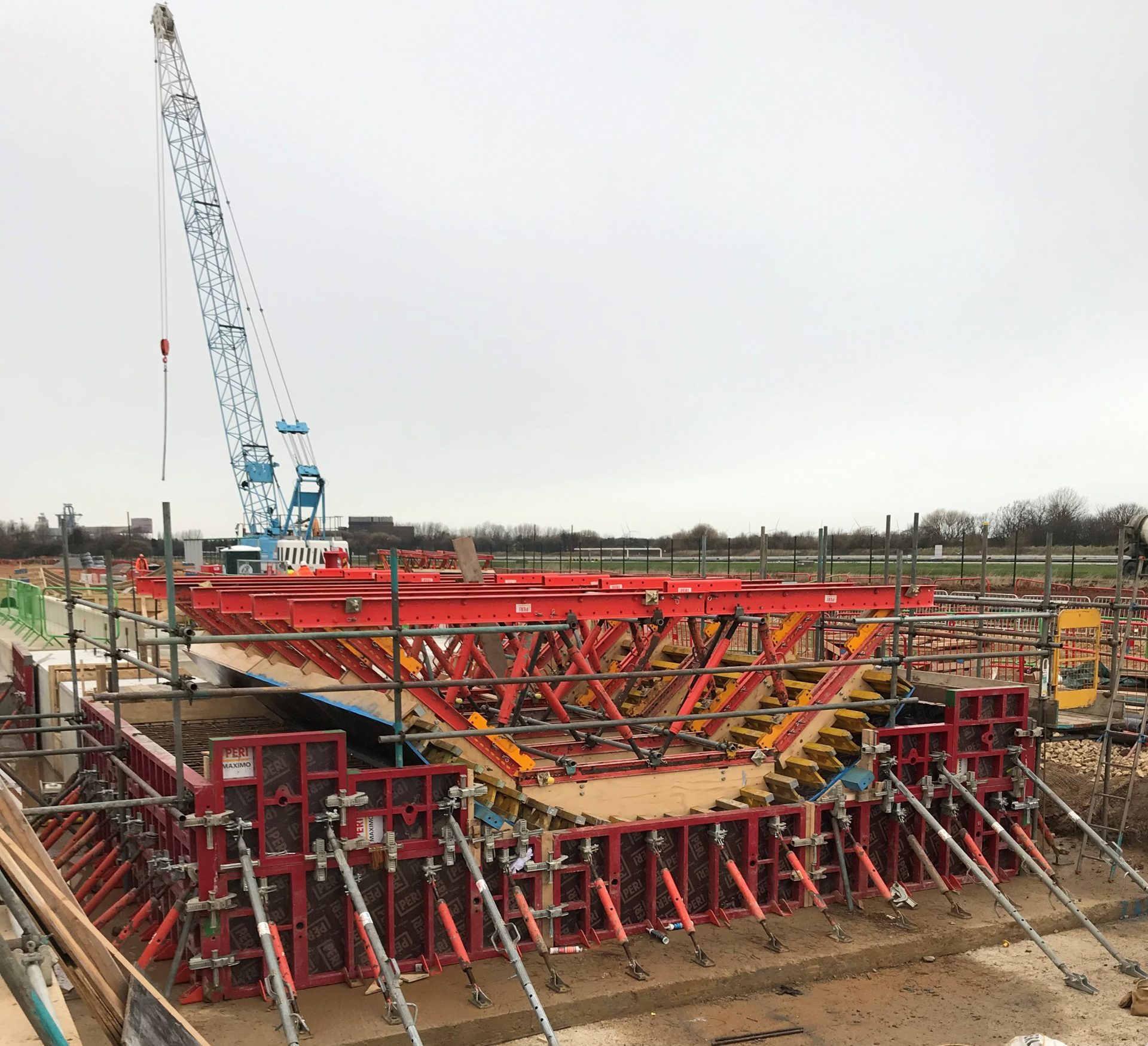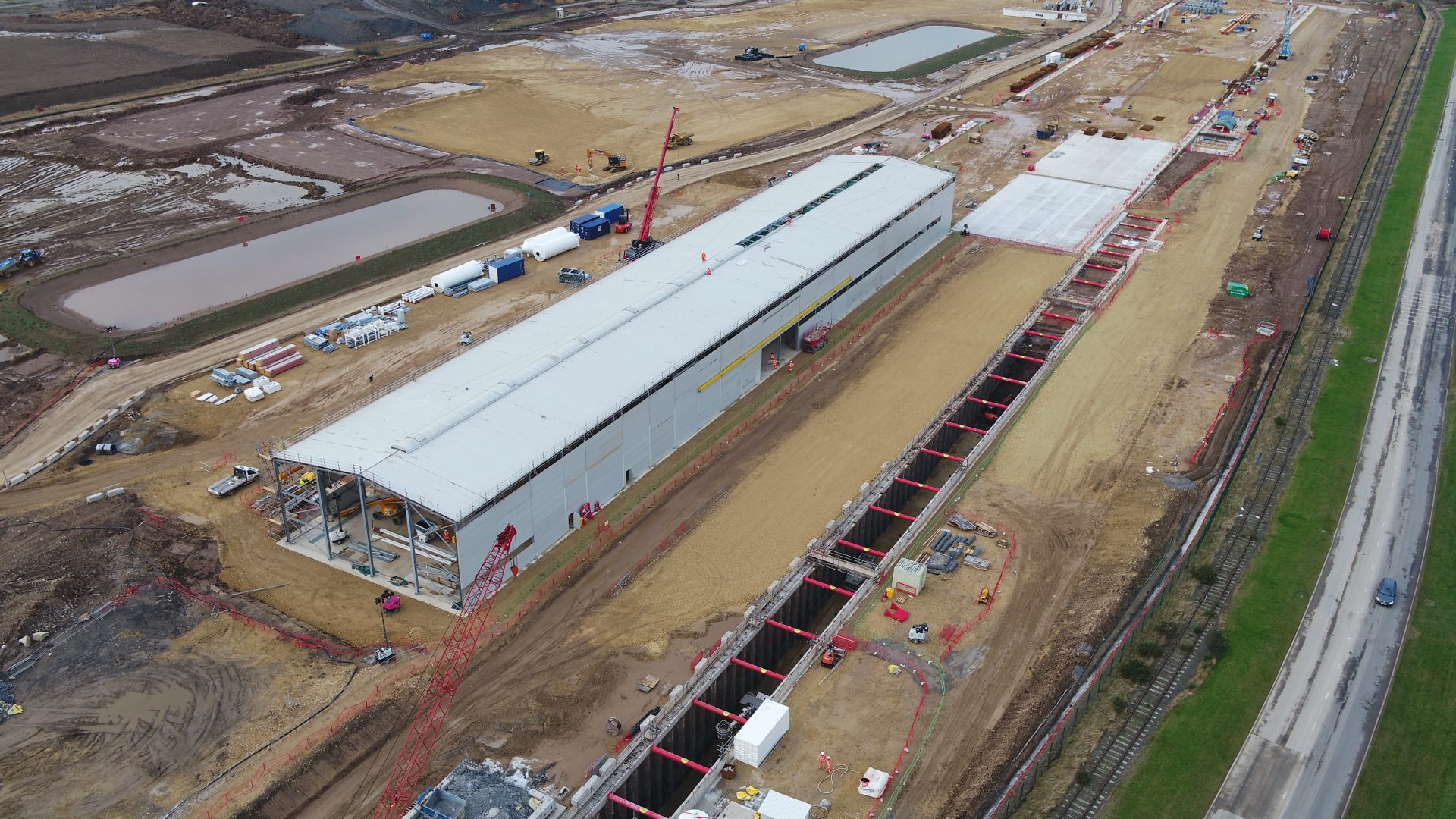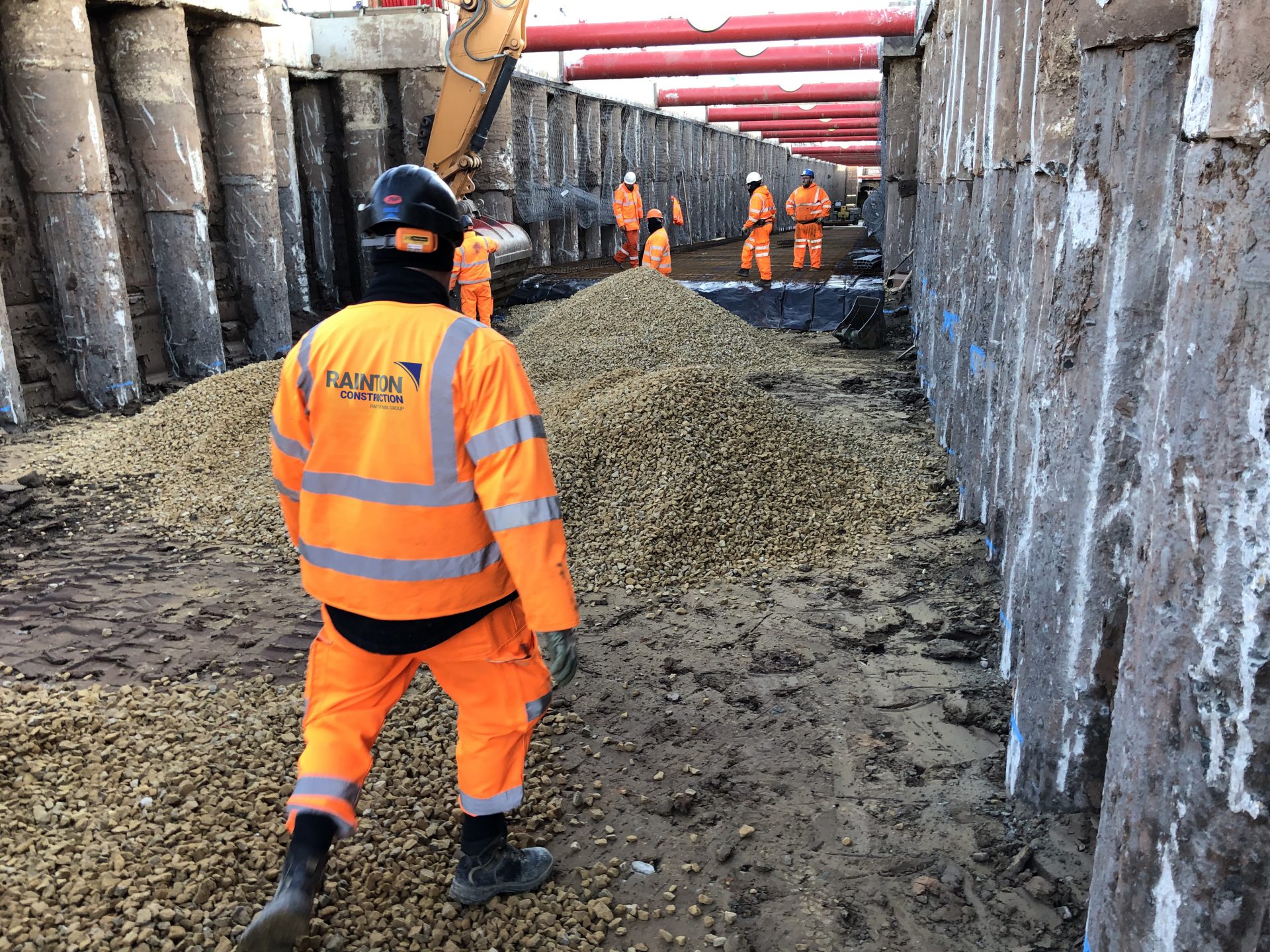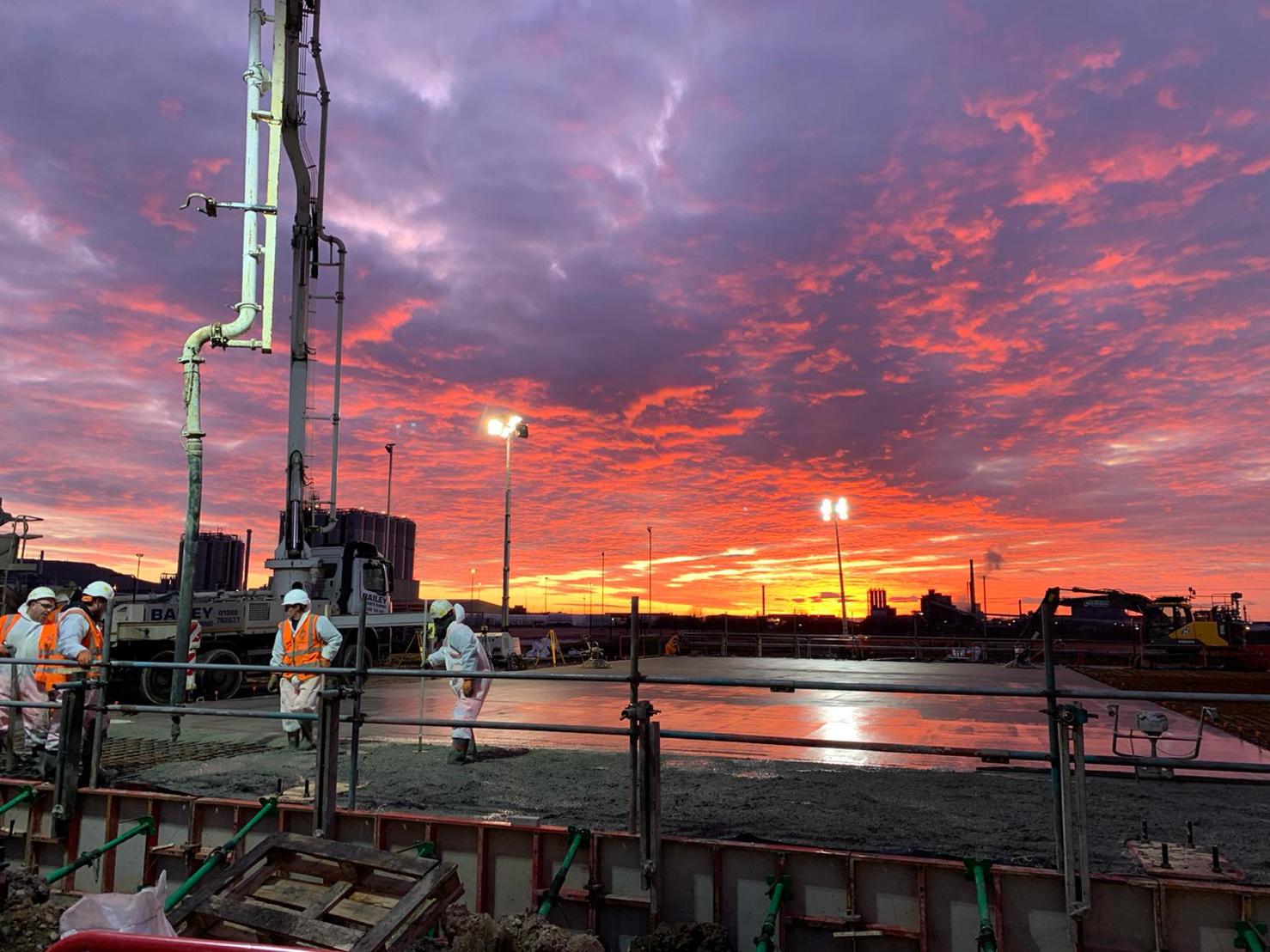 Rainton Construction was awarded the 'Subcontractor of the Year' and 'Project of the Year (£1m to £5m)' Awards in the Civil Engineering Contractors Association (CECA) North East Awards 2021 for our work on this project.
Sirius Minerals is constructing a large polyhalite mine at Woodsmith, near Whitby. The polyhalite will be mined at Woodsmith and then transported via a 37km long tunnel to the Wilton International facility in Redcar, to be granulated and prepared for export.
Tunnelling works are being undertaken by STRABAG, with MGL Group (Rainton Construction, MGL Demolition and MGL Earthworks) being awarded significant work packages.
Scope of works
Temporary diversion of the Mill Race Watercourse, and installation of a 400m long culvert, including inlet, outlet and associated gabion baskets and temporary works.
Pile cropping of 300m+ of 1m diameter concrete piles.
Construction of capping beam and wailing beams.
Excavation of Tunnel Boring Machine (TBM) portal to 14m depth in hard mudstone strata, including placement of supporting props on capping beam.
Construction of multiple concrete slabs, traditional drainage, manholes, catchpits etc.
Construction of the TBM launch ramp, a 200m+ long curved profiled concrete slab including supporting retaining walls and slabs.
Multiple service diversions including mains water and electric.
Supply and placement of over 10,000 m² of macadam to a variety of specifications and end-uses. Surfacing was undertaken by our in house team and the material was provided by Tynedale Roadstone.
Tie-in of new roads to existing highways, including traffic management and highway spec tie-in details.
Talk to the experts
about your project
We appreciate your interest in MGL Group. Contact us today and we'll get back to you as quickly as we can.
You can stay up to date with the latest news by connecting with us on social media!
"*" indicates required fields