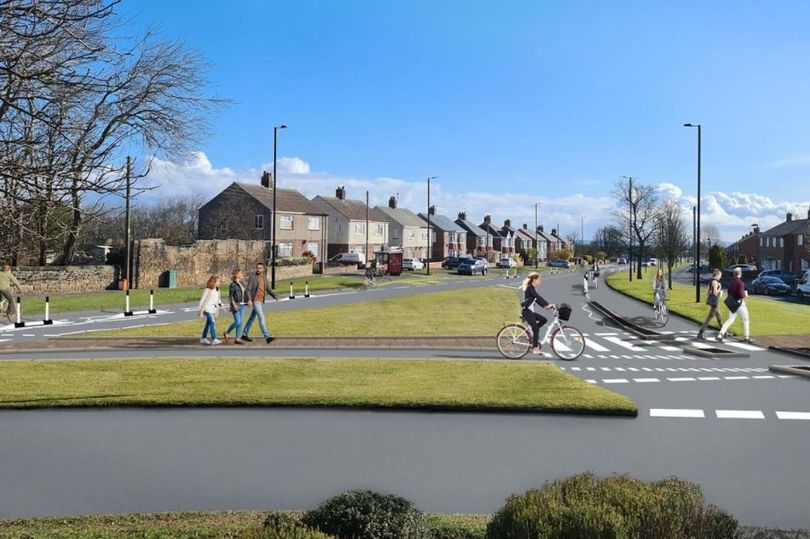 Rainton Construction was appointed by Capita to deliver road improvement works at Rake Lane incorporating a fairly new cycle priority system.
North Tyneside Council secured funds from the Government's Active Travel Fund (ATF) which supports local authorities to improve cycling and walking facilities along key commuter routes.
Scope of works
Roundabout proposals developed to provide safe cycle movements at a junction which will link into proposed improvement works along Rake Lane and New York Bypass3.
Segregated cycle circulatory through junction.
Roundabout approaches reduced from 2 lanes to 1 lane in line with LTN 1/20.
Parallel crossings provided on all arms of roundabout in line with LTN 1/20.
Cycle facilities designed in line with LTN 1/20.
Roundabout circulatory to remain 4.5m to enable large vehicle movements.
Cycle circulatory to be 2.5m wide to enable maintenance.
Surfacing was undertaken by our in-house team and the material was provided by Tynedale Roadstone. All markings were designed in line Traffic Signs Manual 2019.
We were delighted to be part of this innovative and ambitious scheme which makes it easier and safer for people to use sustainable forms of transport.