Peronne Lines
Sub-services
Licensed asbestos removal | Decontamination
Location
Catterick Garrison, North Yorkshire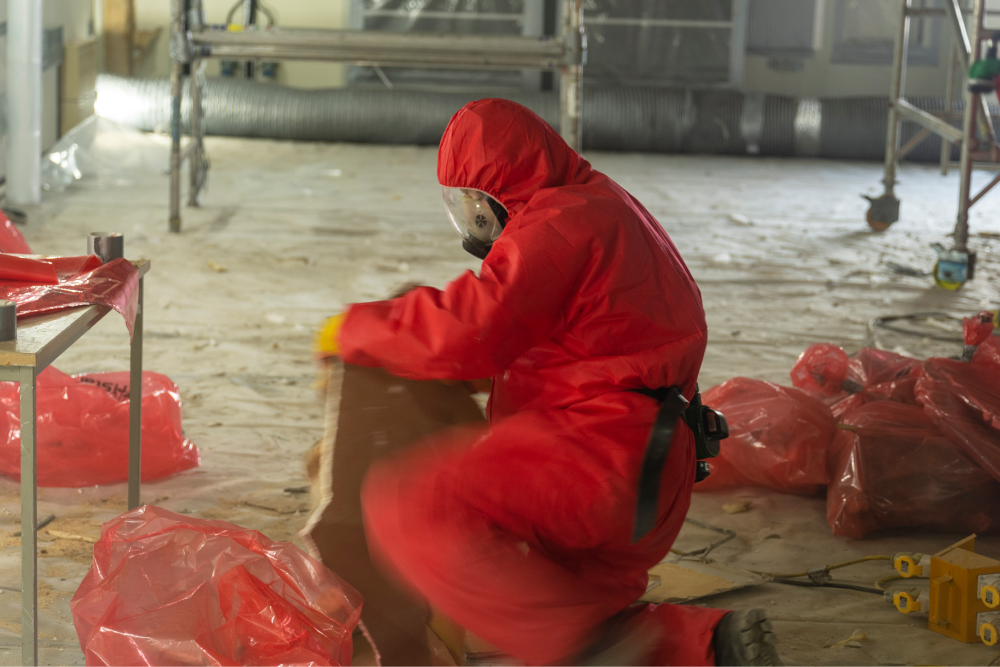 MGL Demolition was appointed to undertake the removal of notifiable asbestos insulation debris from within the loft space of the Grade II listed Baden Powell House, the Catterick Garrison Army HQ in North Yorkshire.
All works on site were undertaken under fully controlled conditions and delivered in accordance with our Site Operating Procedures for Covid-19 compliance. The loft area was divided into 3 areas with area 1 being approximately 156m2, area 2, 280m2 and area 3, 280m2 following on.
All materials within the loft space areas were classed as contaminated, this included the MMF insulation and the existing walkway boards that were present in the loft to give access to the various areas.
Enabling works were required for Negative Pressure Units (NPUs) to be introduced to the works area. A section of the ceiling was removed to give suitable access to install the unit. The ceiling was reinstated on completion of the works.
Following the removal works, a full decontamination and clean of the loft was undertaken. We completed the works in 8 weeks, one week ahead of the agreed 9 week programme.
Talk to the experts
about your project
We appreciate your interest in MGL Group. Contact us today and we'll get back to you as quickly as we can.
You can stay up to date with the latest news by connecting with us on social media!
"*" indicates required fields