New Hall Enabling Works
Sub-services
Bulk Earthworks | Onsite Materials Management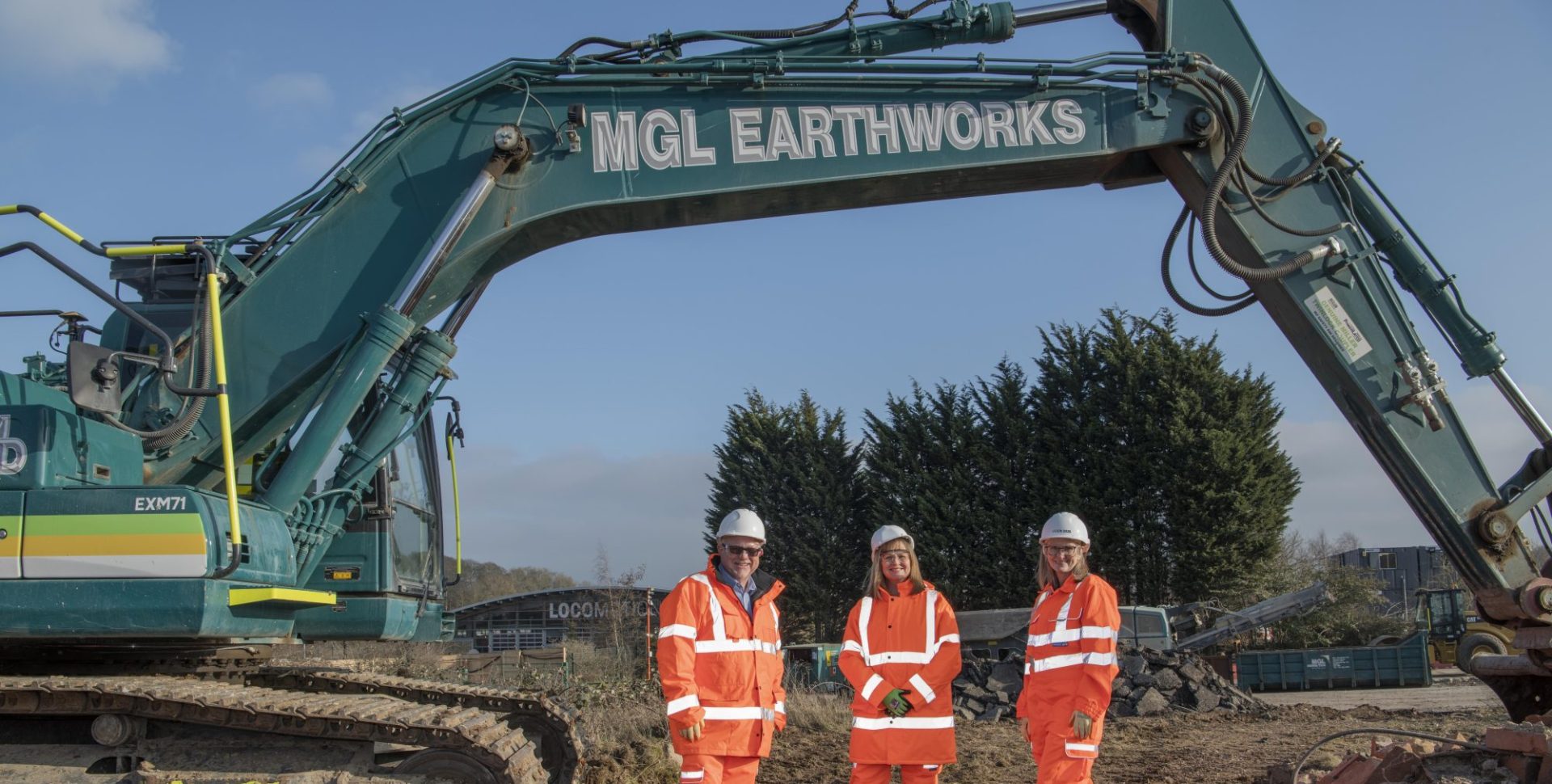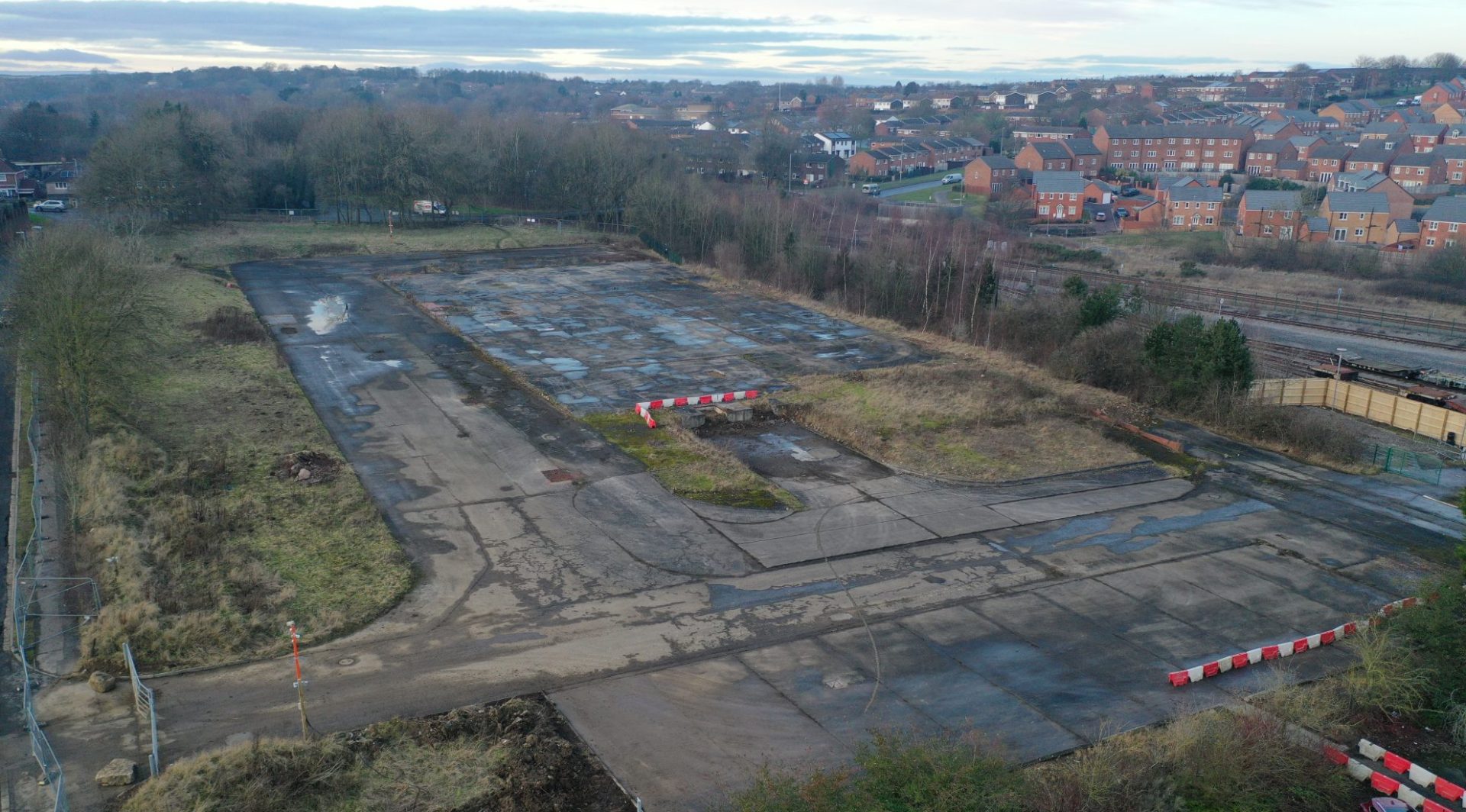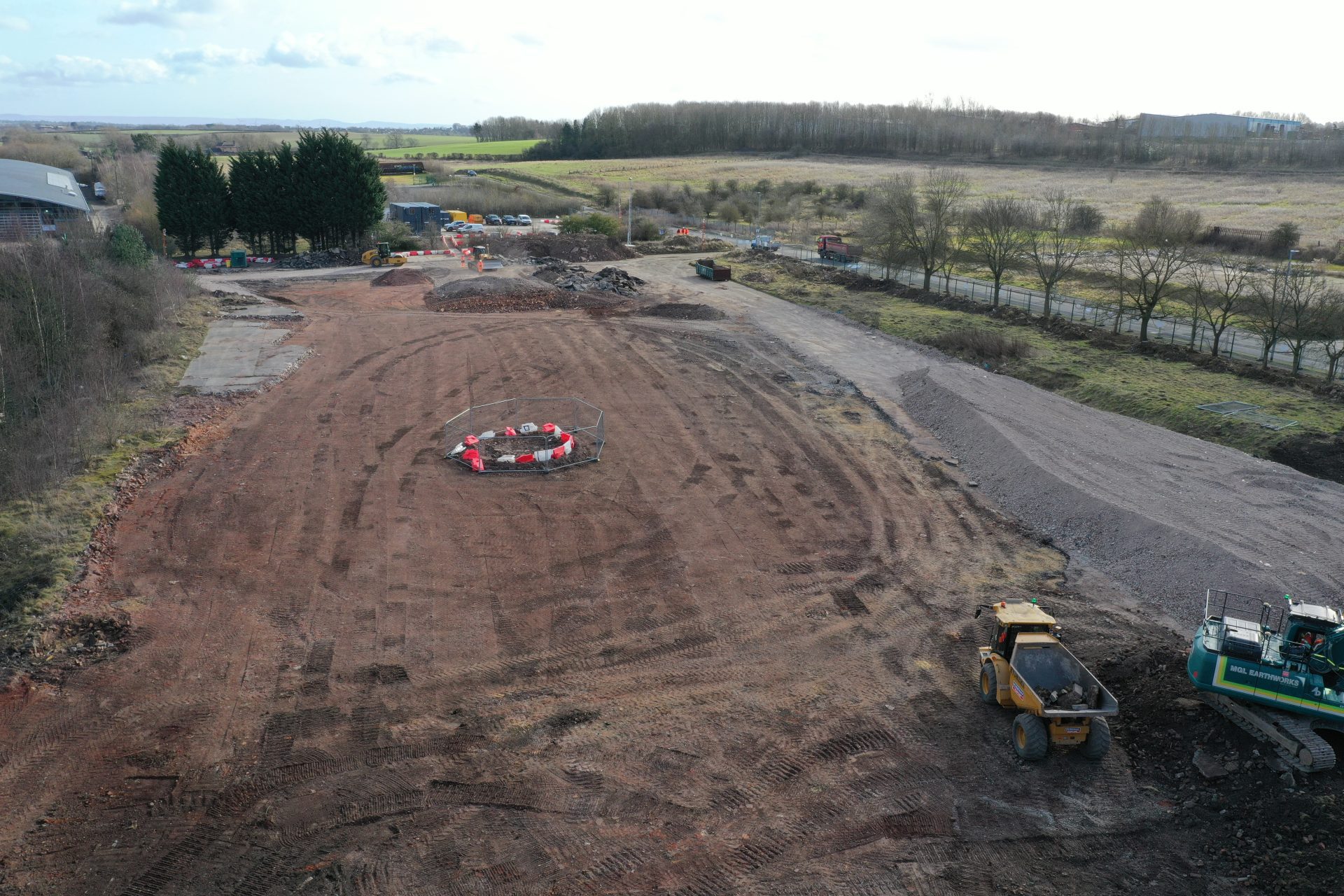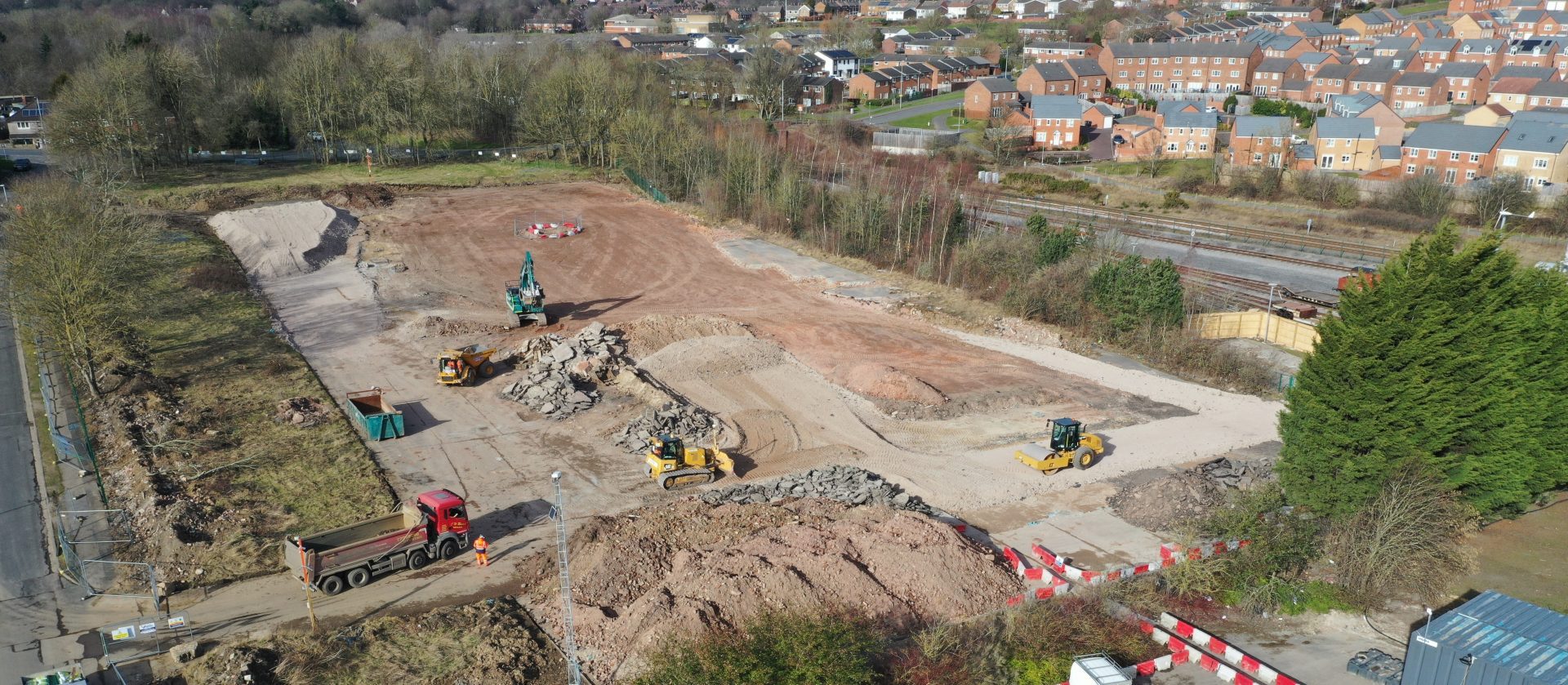 As part of the ambitious New Hall project at Locomotion in Shildon, County Durham, Nationwide Engineering appointed Rainton Construction to undertake the full enabling and groundworks package, with MGL Earthworks as part of the delivery team to carry out bulk earthworks.
Scope of works
Site clearance
Removal of above-ground structures
Cut and fill to achieve new design levels
Disposal of various waste streams off-site
To maximise efficiency, concrete building slabs, foundations, perimeter walls and tarmacadam roads were broken up and crushed to create a recycled aggregate which could be reused on the project. This initial activity produced over 2000 tonnes of recycled aggregate, ready for placement during the groundworks package. A Factory Production Control (FPC) system (WRAP Protocol) was implemented to monitor the materials production and ensure the required product characteristics were achieved and maintained.
Despite additional challenges arising, such as areas of contaminated ground being encountered, MGL Earthworks worked collaboratively with key stakeholders and followed client requirements and specifications to deliver the works on time. The site was handed over to follow-on trades without delay and to the required high-quality standards.
Rainton Construction will now perform all groundwork and civils works, including preparations, formwork, drainage, column encasement & grouting, walls and floor slabs.
The new building and the broader developments on site will tell a compelling story that reveals Shildon's role in early railway development. It will be a crucial hub in the plans to commemorate the 200th anniversary of the Stockton & Darlington Railway in 2025.
We are proud to create a better visitor experience, a safe environment for collecting railway vehicles, and a sustainable future for important historic buildings.
Despite the challenges caused by poor weather, constricted site, tight programme, numerous other contractors on site (grouting, piling, groundworks) and complexities of the MMP and changing material classifications, MGL Earthworks delivered the works on-time.
We were able to hand-over the site to follow-on trades without delay and to a high-quality standard.
Talk to the experts
about your project
We appreciate your interest in MGL Group. Contact us today and we'll get back to you as quickly as we can.
You can stay up to date with the latest news by connecting with us on social media!
"*" indicates required fields