Gibside School Enabling Works
Sub-services
Bulk Earthworks | Brownfield & Contaminated Land | Onsite Materials Management
Location
Shipcote Lane, Gateshead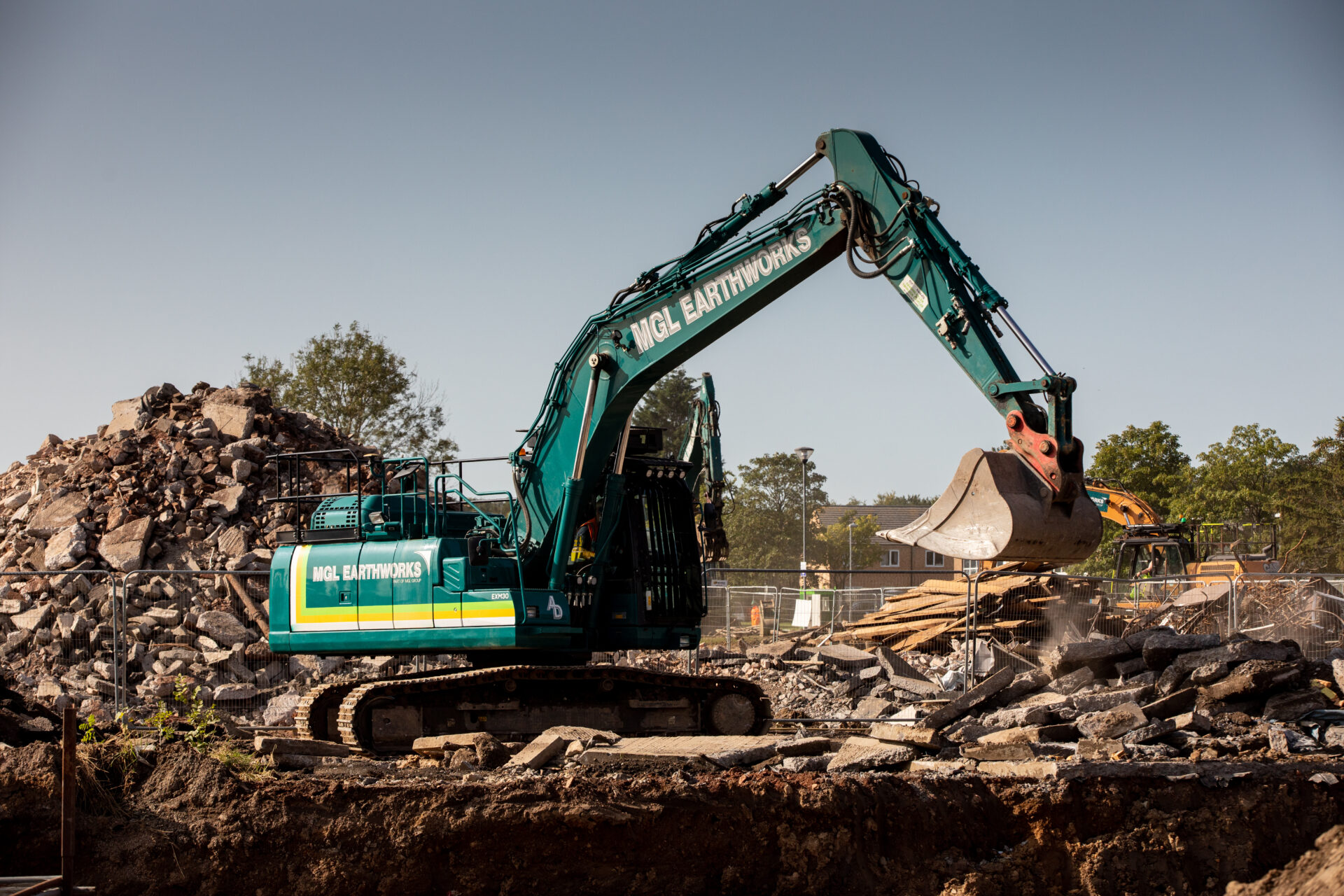 MGL Earthworks undertook the bulk earthworks package on the Gibside School project in November 2019. The works consisted of site clearance and preparation for the grouting works, site repair and preparation for piling works, general cut and fill, hot-spot removal and contaminated material disposal and aggregate import.
The works included the implementation and management of a CLAIRE DoWCoP Materials Management Plan (MMP). A detailed and comprehensive material testing and tracking regime was undertaken in close conjunction with the project consultants. Only suitable material was re-used and suitable clean cover materials placed where required.
During the works, severe unexpected contamination was identified, including buried asbestos sheeting and asbestos contaminated soils, which we tested, classified and removed from site under tight safety and quality protocols. Over 1,000t was re-used onsite under a consultant watching brief.
More generally, over 8,000t of non-contaminated bulk fill was placed across the site to enable the piling works to progress.
The site itself was surrounded on all sides by a library, a school and residential properties. Traffic planning and dewatering were a particular challenge during the winter months.
Despite the challenges caused by poor weather, constricted site, tight programme, numerous other contractors on site (grouting, piling, groundworks) and complexities of the MMP and changing material classifications, MGL Earthworks delivered the works on-time.
We were able to hand-over the site to follow-on trades without delay and to a high-quality standard.
Talk to the experts
about your project
We appreciate your interest in MGL Group. Contact us today and we'll get back to you as quickly as we can.
You can stay up to date with the latest news by connecting with us on social media!
"*" indicates required fields