Carliol House
Project
Pilgrim's Quarter
Sub-service
Deconstruction
Location
Newcastle City Centre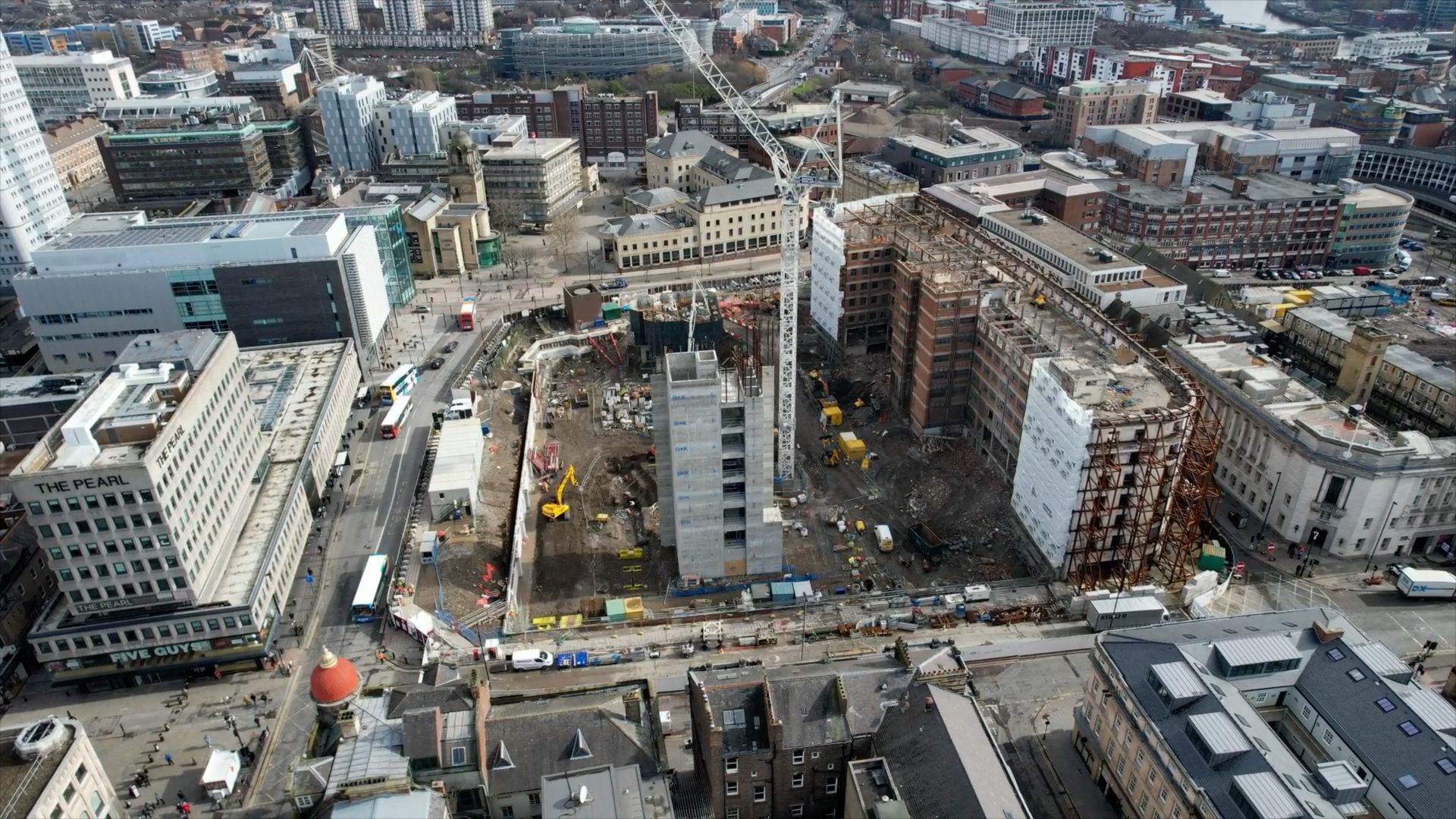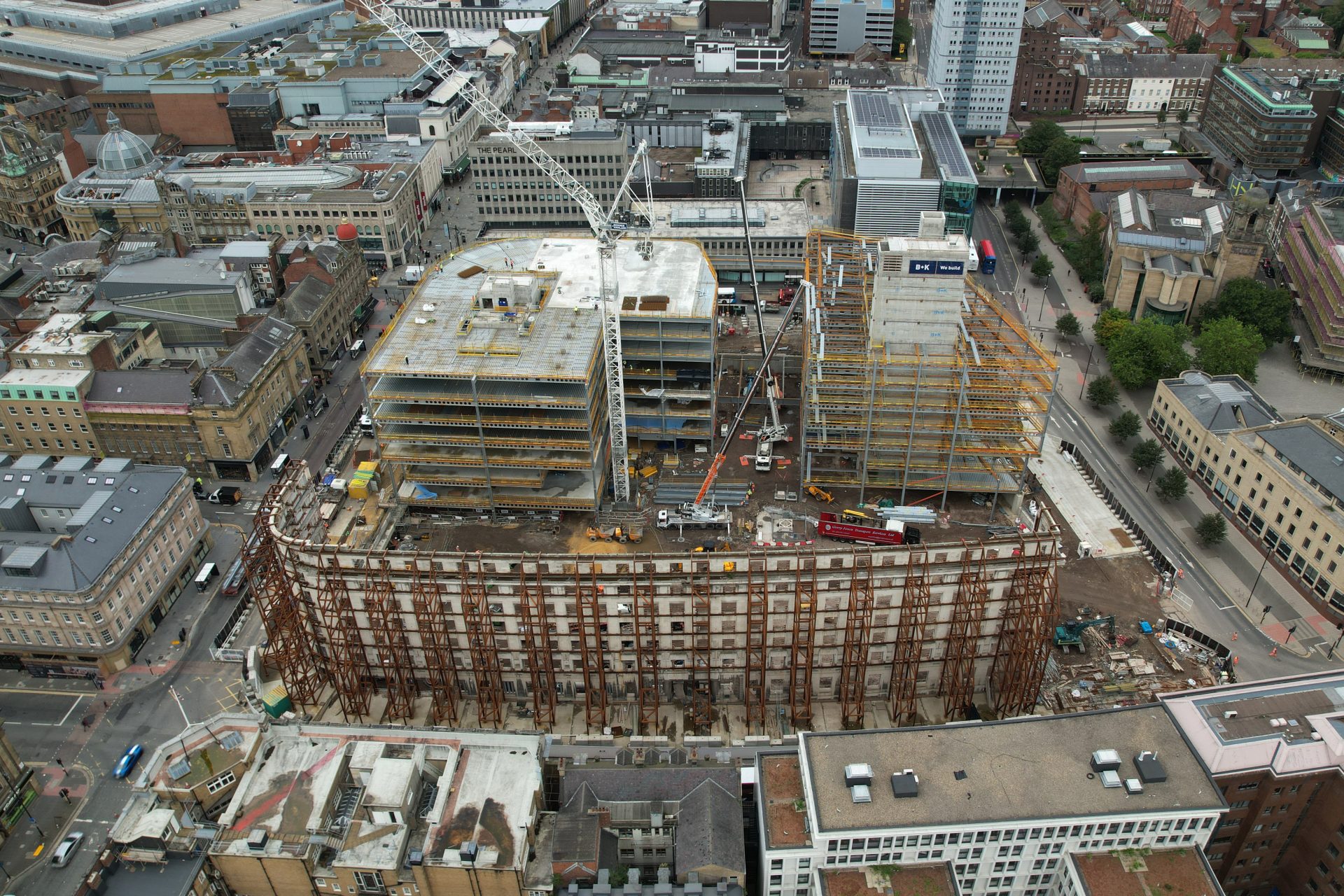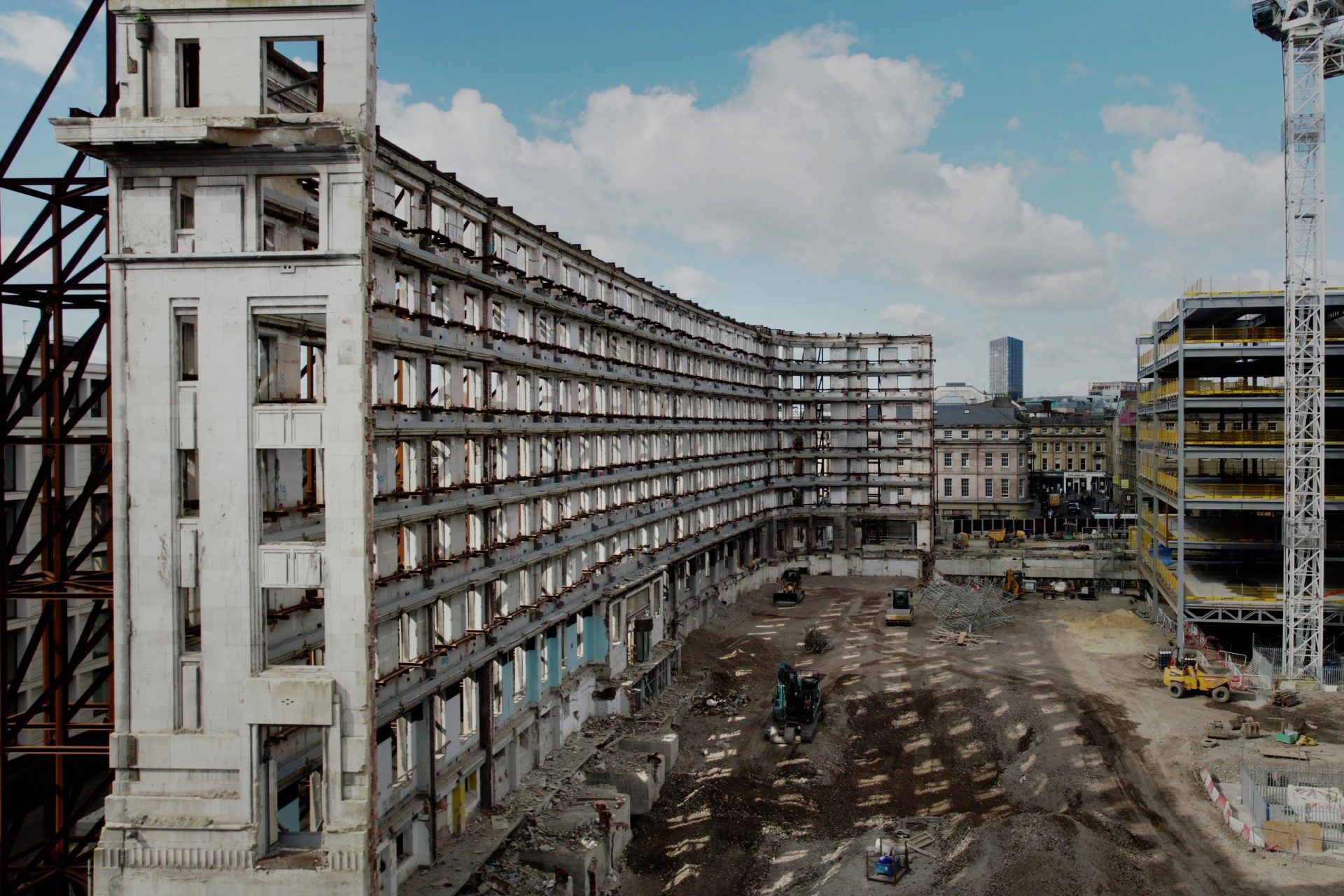 The grade II listed building on Market Street was built in the mid-1920s and constructed of Portland stone over a steel frame with reinforced ribbed concrete floors. Developers were keen to retain as much of its original features as possible, and the façade was carefully preserved.
Through effective coordination and collaboration with all stakeholders, the façade retention installation and design team seamlessly navigated the pre-planning phases of the project.
During the soft strip operations, a bespoke scaffold rubbish chute was installed at the rear of Carliol House to facilitate efficient waste removal. Simultaneously, a scissor lift safely removed segregated asbestos waste via designated transit routes.
As façade retention projects go, it is about as ambitious as they get. The 130m long, 10-storey building is one of the UK's longest and highest retention schemes. The demolition works required meticulous planning due to the intricate challenges associated with façade retention and separation. The methodology underwent a rigorous Category 3 Temporary Works Review and Approval, which involved the scrutiny of an independent Structural Engineer.
The team conducted floor loading assessments, considered the need for propping, and carefully evaluated various temporary work scenarios during the separation phases.
The interior of the building was partially dismantled using floor-by-floor techniques. Using remote-controlled demolition excavators, the demolition team facilitated the removal of three floors and the steel frame.
Once the building height was reduced, a comprehensive separation from floor 4 to the basement divorced the structure from the façade. Remote demolition utilising the Liebherr 954 safely demolished the remaining structure.