Bamburgh House
Project
Pilgrim's Quarter
Sub-service
Deconstruction
Location
Newcastle City Centre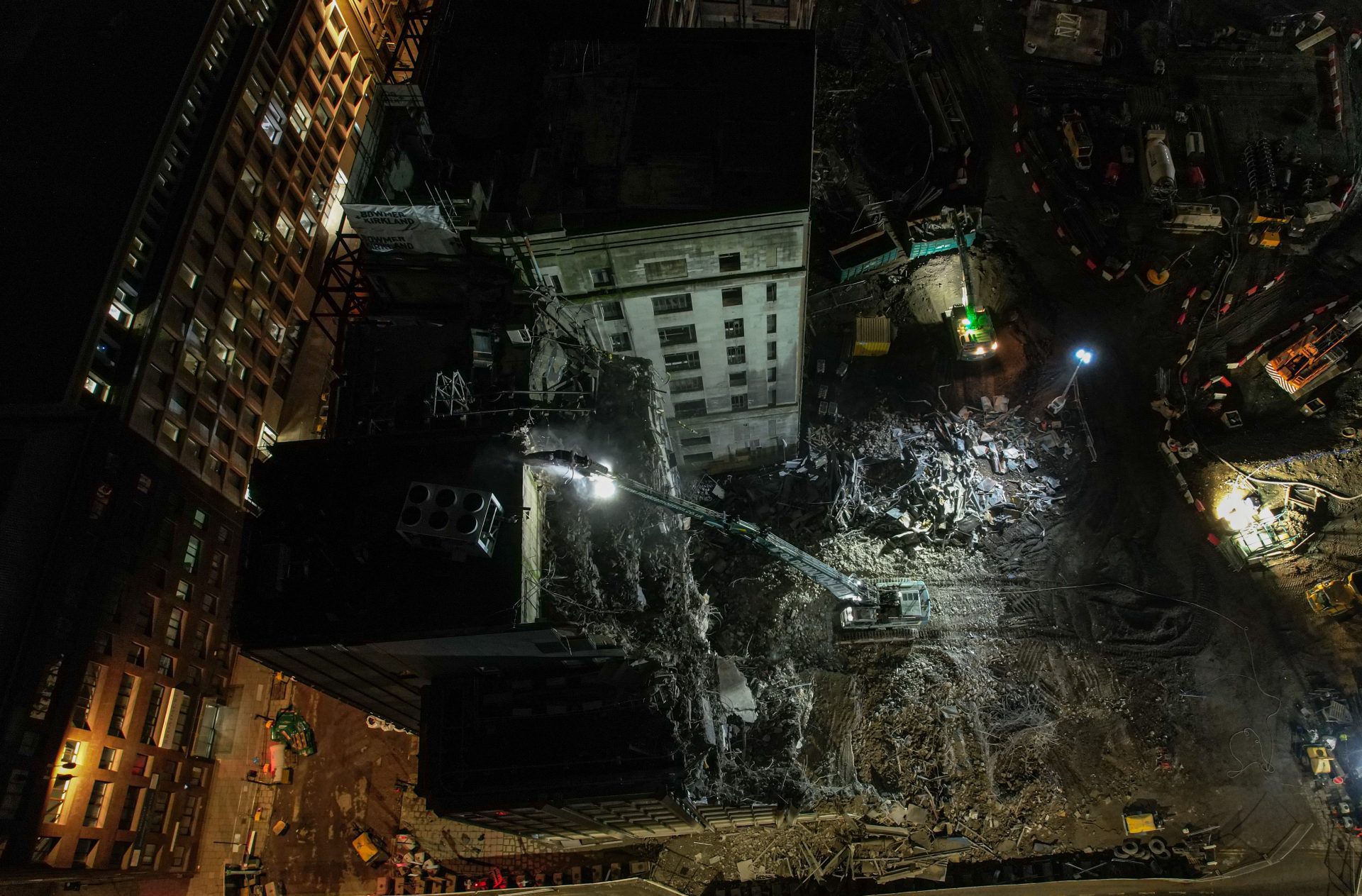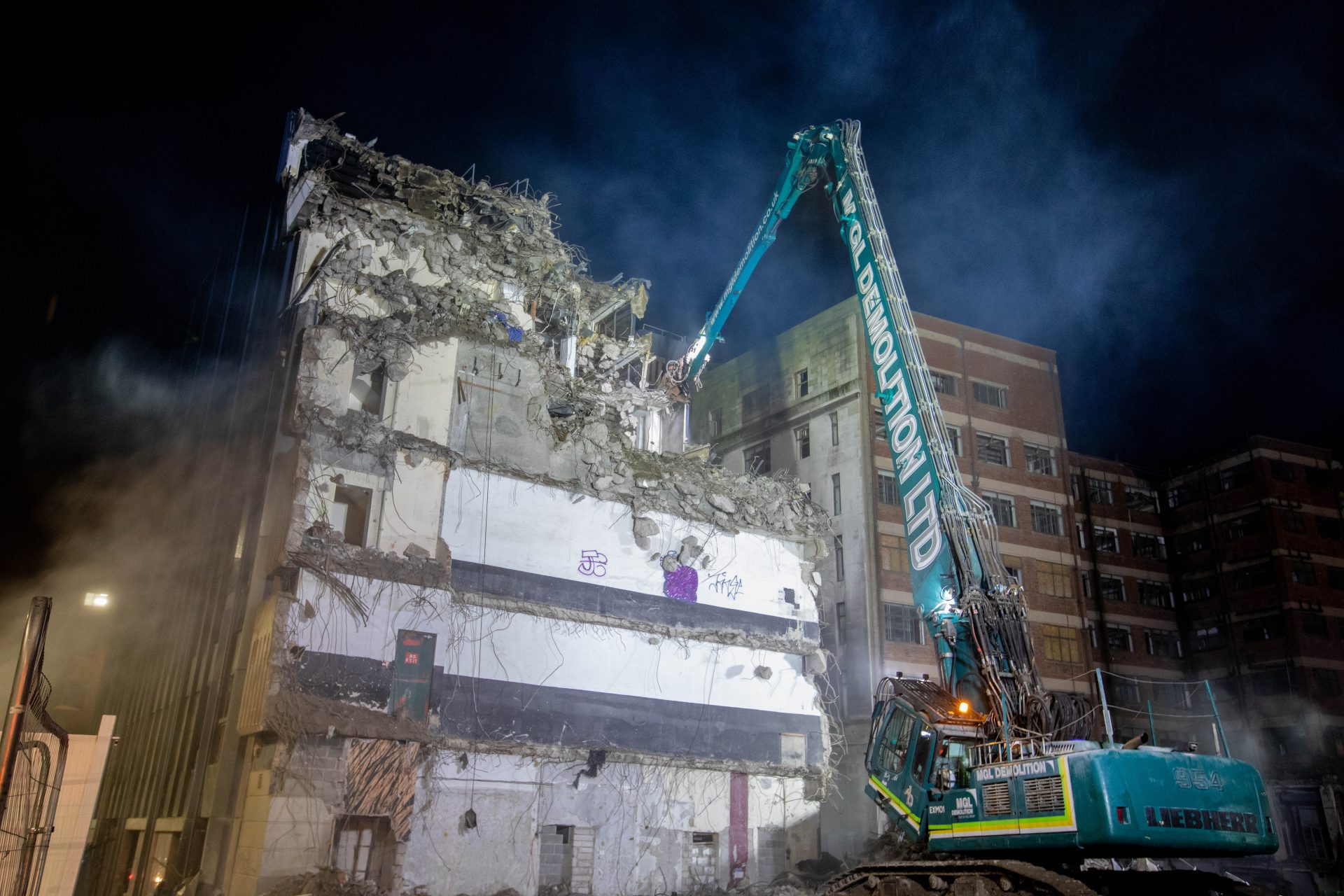 MGL Demolition is moving on demolition works at pace to clear the way for HMRC's new office complex. The team is dismantling several structures to enable the development of Pilgrim's Quarter, the largest office scheme ever proposed in Newcastle City Centre.
Following the demolition of Dex Car Park and Commercial Union House, Bamburgh House has been cleared to grade level and all sub-structures and basement slabs will be grubbed-up.
Our experienced demolition team used our Liebherr 954 excavator with a 32m high reach to undertake large scale complex demolition and site clearance work of the 11-storey building, on Market Street.
To mitigate local traffic and pressure on bus operations, we reduced the height of the building in 12 night shifts to allow the project to be carried out during the daytime.
Working closely with all stakeholders to address inner-city issues associated with this type of work, additional noise control, dust management and road sweeping measures were implemented.
By working to our Materials Management Plan, MGL Demolition has managed to divert 97% of waste from this project from going to landfill. Using our Komatsu 360 to segregate waste streams helped to improve the percentage recycled on site.
The project is ongoing and we are working to a demanding programme to allow the offices to be built. We are proud to be part of a transformational scheme which will see 9,000 government workers move into the city centre and create a significant economic boost to the heart of Newcastle.