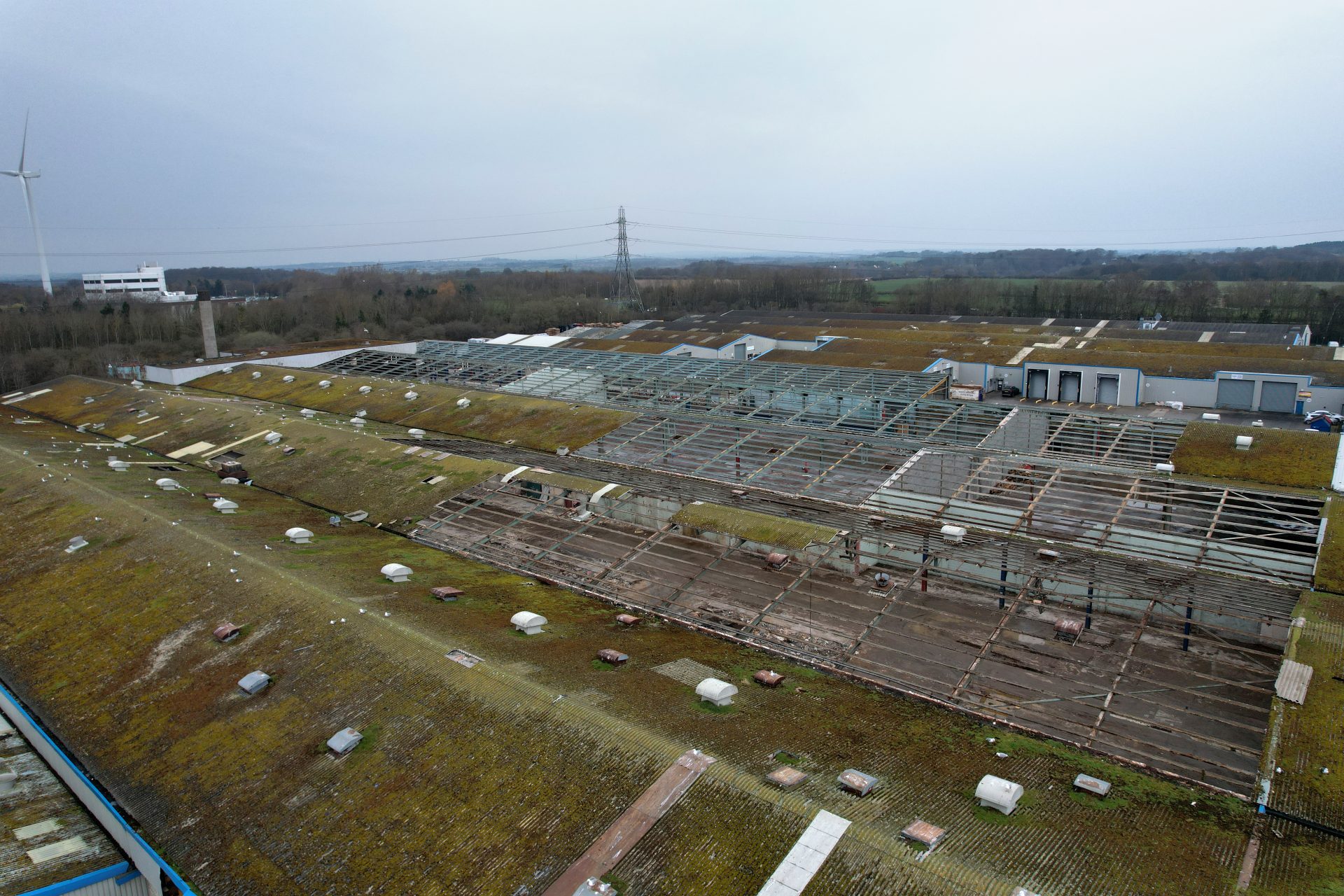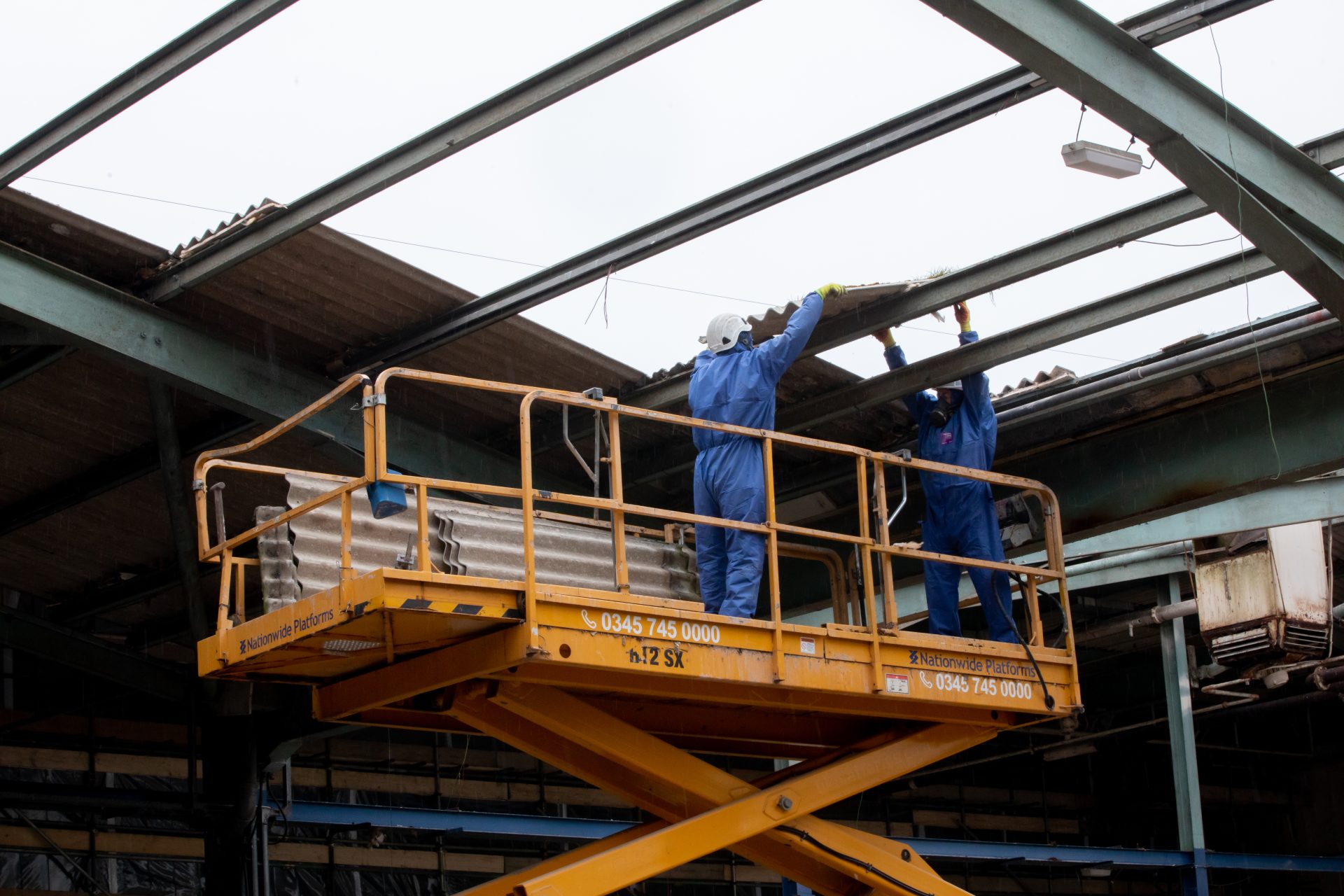 MGL Demolition was tasked with the challenging job of removing both licensed and non-licensed asbestos at Admiral Business Park in Cramlington to enable the refurbishment of a redundant unit. This formed part of a complex scheme involving partial demolition of a large industrial unit, single-storey office block, redundant boiler room and a defunct chimney stack. It was further challenging due to its location and the neighbouring/adjoining businesses remaining fully operational.
Prior to undertaking the removal of asbestos containing materials, the site team, under semi-controlled conditions and using specialist detergents and pesticides, had to undertake a clean-up of a substantial amount of pigeon guano which had been deposited over the many years of the units abandonment.
Fully Licensed asbestos removal works as per the CAR 2012
To ensure safety and efficiency, the work was conducted in a controlled environment. All licensed work was carried out within a fully controlled licensed enclosure, utilising negative pressure and fibre suppression methods to ensure the safe and effective removal of asbestos. This included the removal and disposal of:
Approximately 24m² AIB fire breaks within the single-story office block
150 linear meters of AIB fire break and a non-quantifiable amount of asbestos thermal insulation residue from the main workshop unit
Asbestos thermal insulation residue and debris from within the boiler room.
Non-Licensed asbestos removal works
Semi-controlled conditions were maintained and mobile elevated working platforms were utilised to ensure safe working at heights. This approach facilitated the safe removal and disposal of approx. 21,732m² asbestos cement roof sheeting.
Following all necessary protocols and regulations to the job was completed safely and effectively, allowing the MGL Demolition team to progress the demolition work.