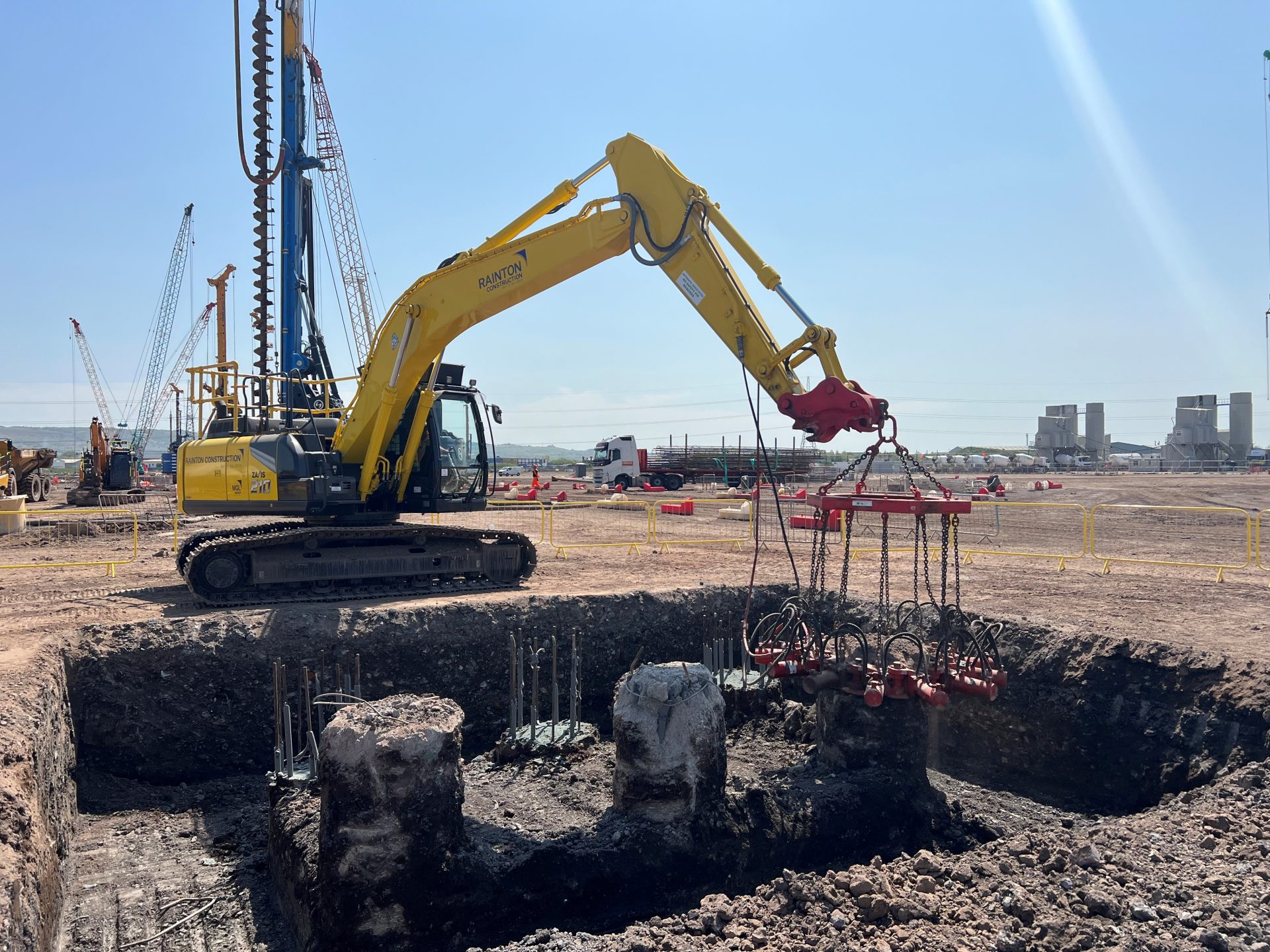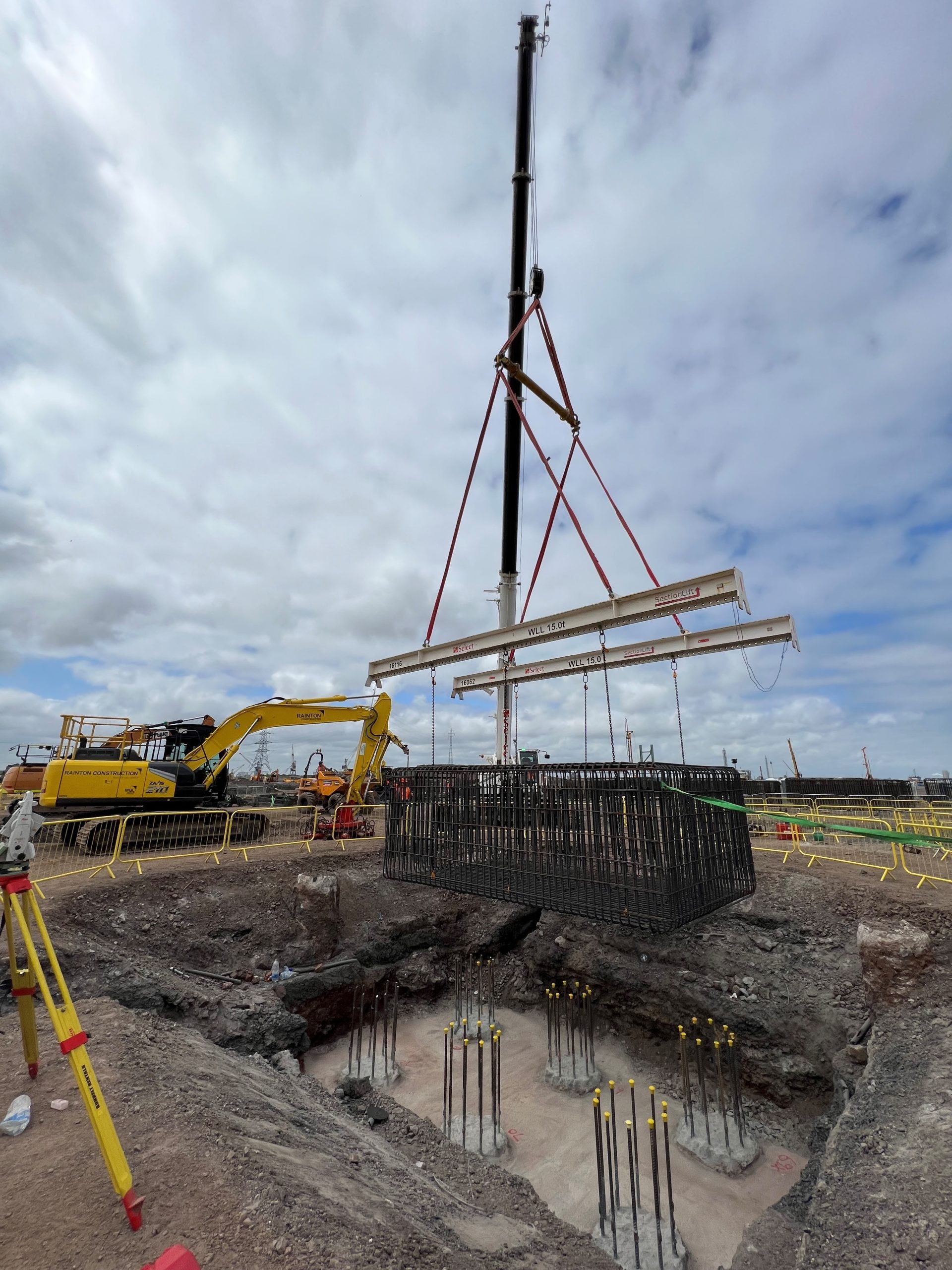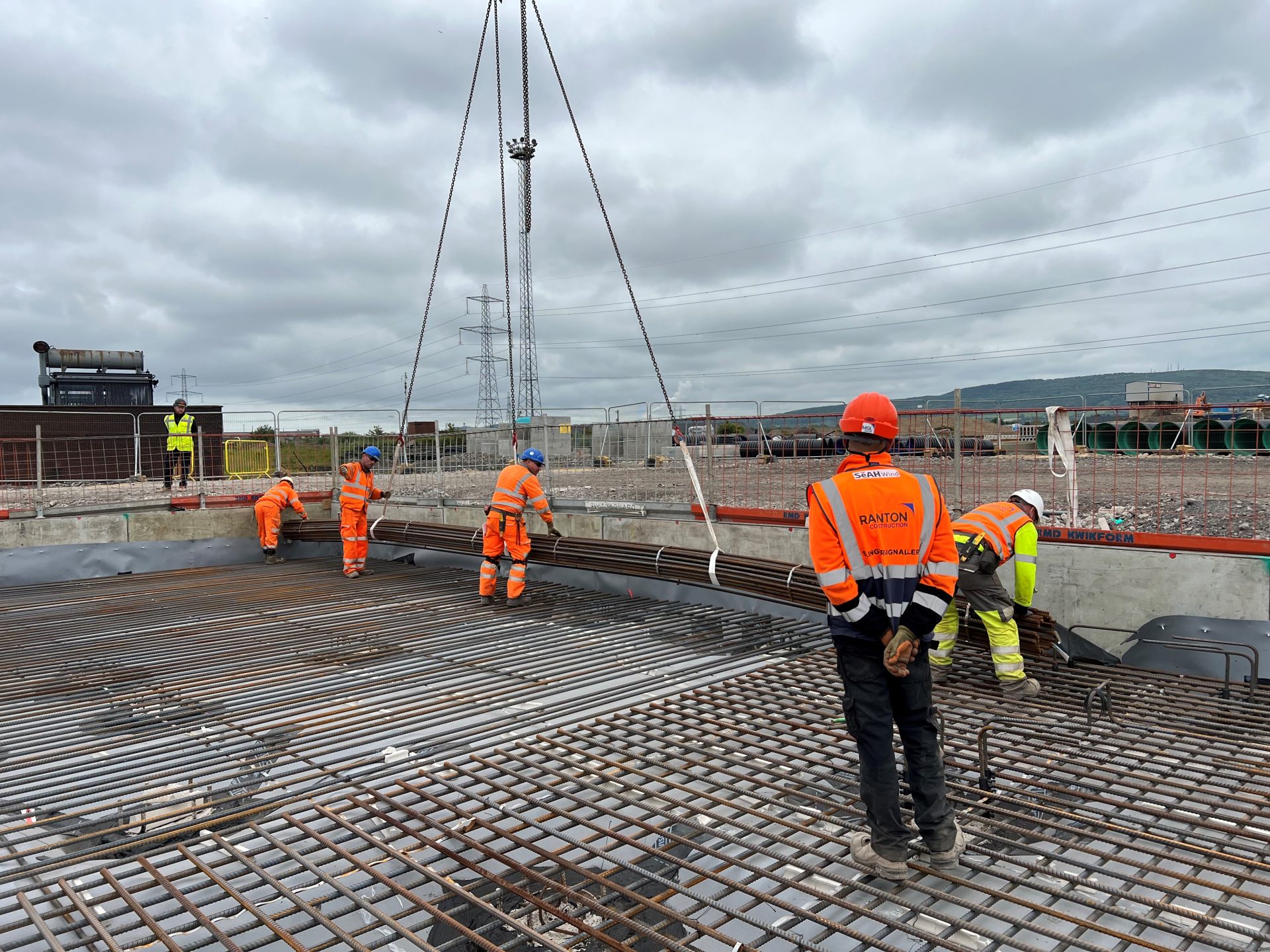 Rainton Construction, supported by K2 Construction Management, is proud to deliver SeAH Wind's monopile factory on Teesside – the largest in the world!
We are making fantastic progress on site, last month we reached a milestone as the first cage was lifted into position. The team is currently installing Bamtec reinforcement to Powerstation 1, one of seven ancillary buildings located on the site at Teesworks.
We're committed to providing efficient and effective solutions that also protect the environment to enable the development of the £450m offshore wind monopile foundation factory.