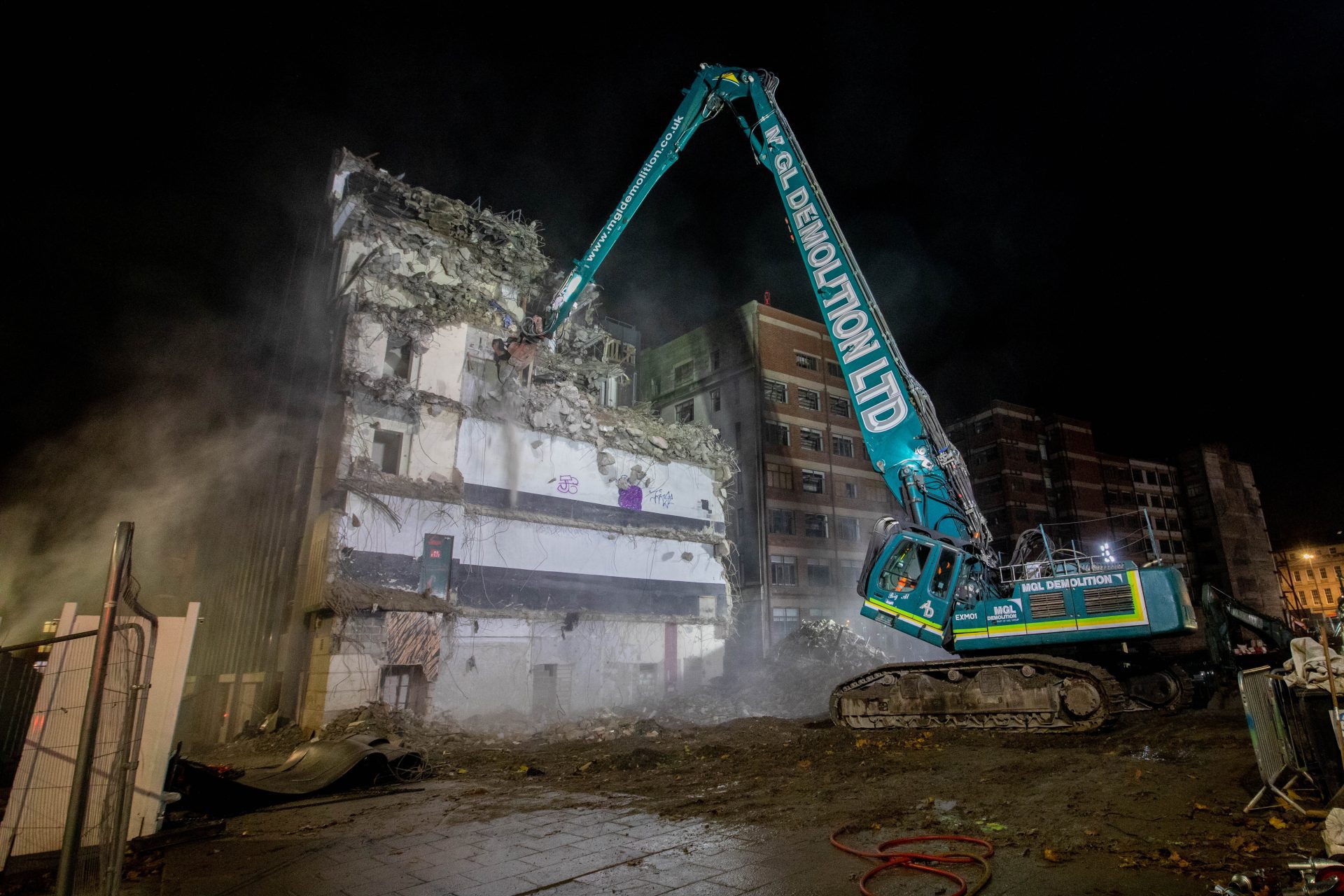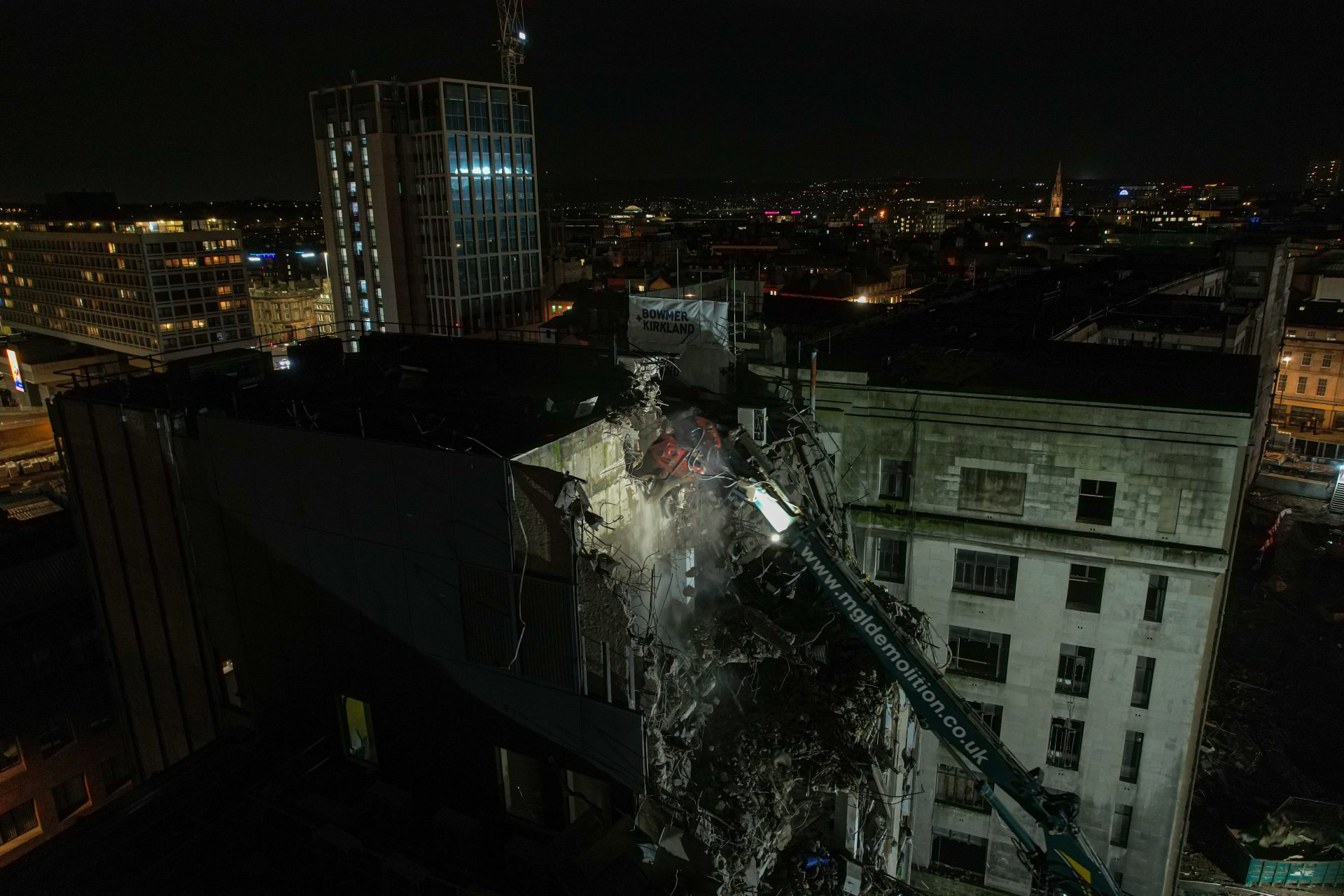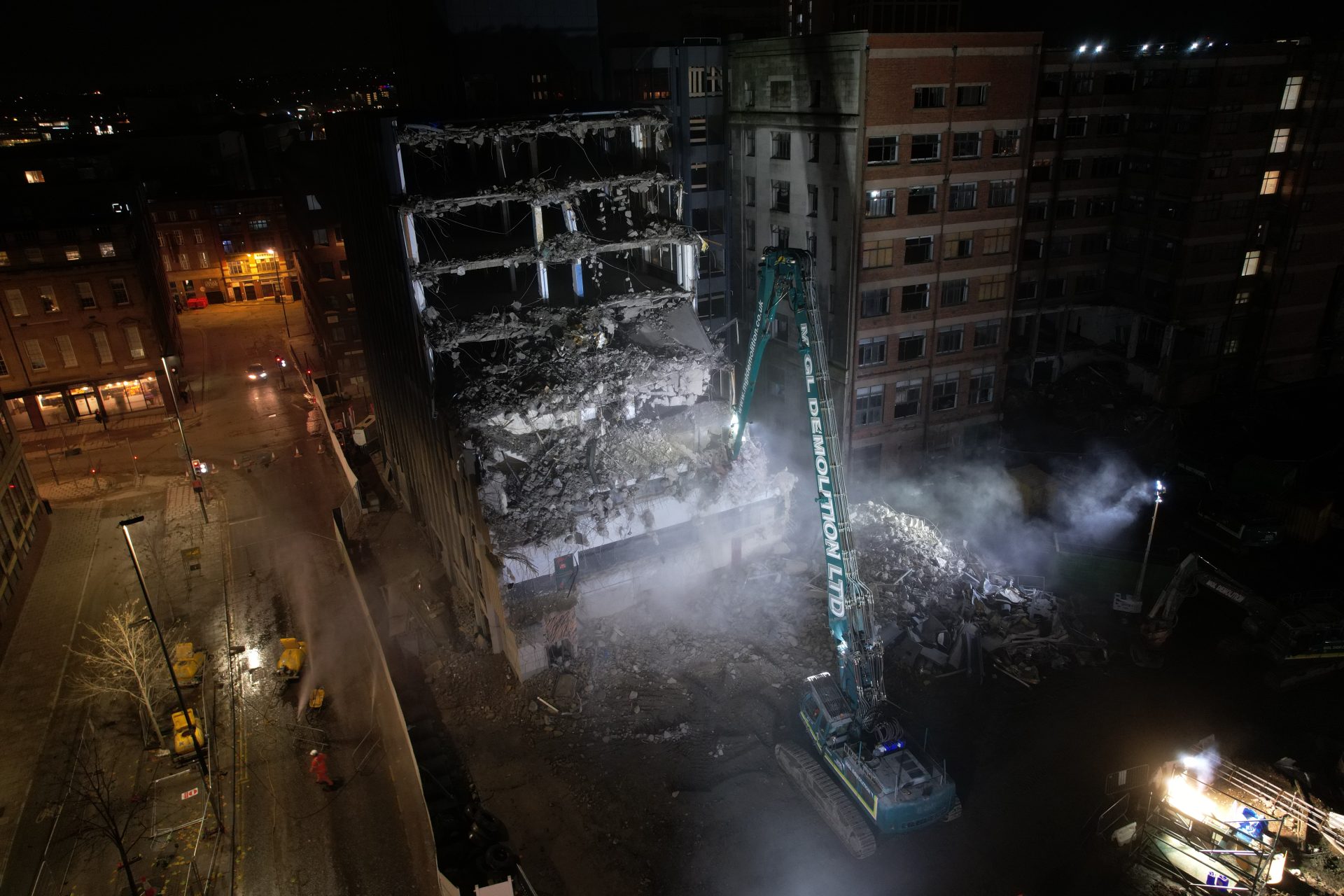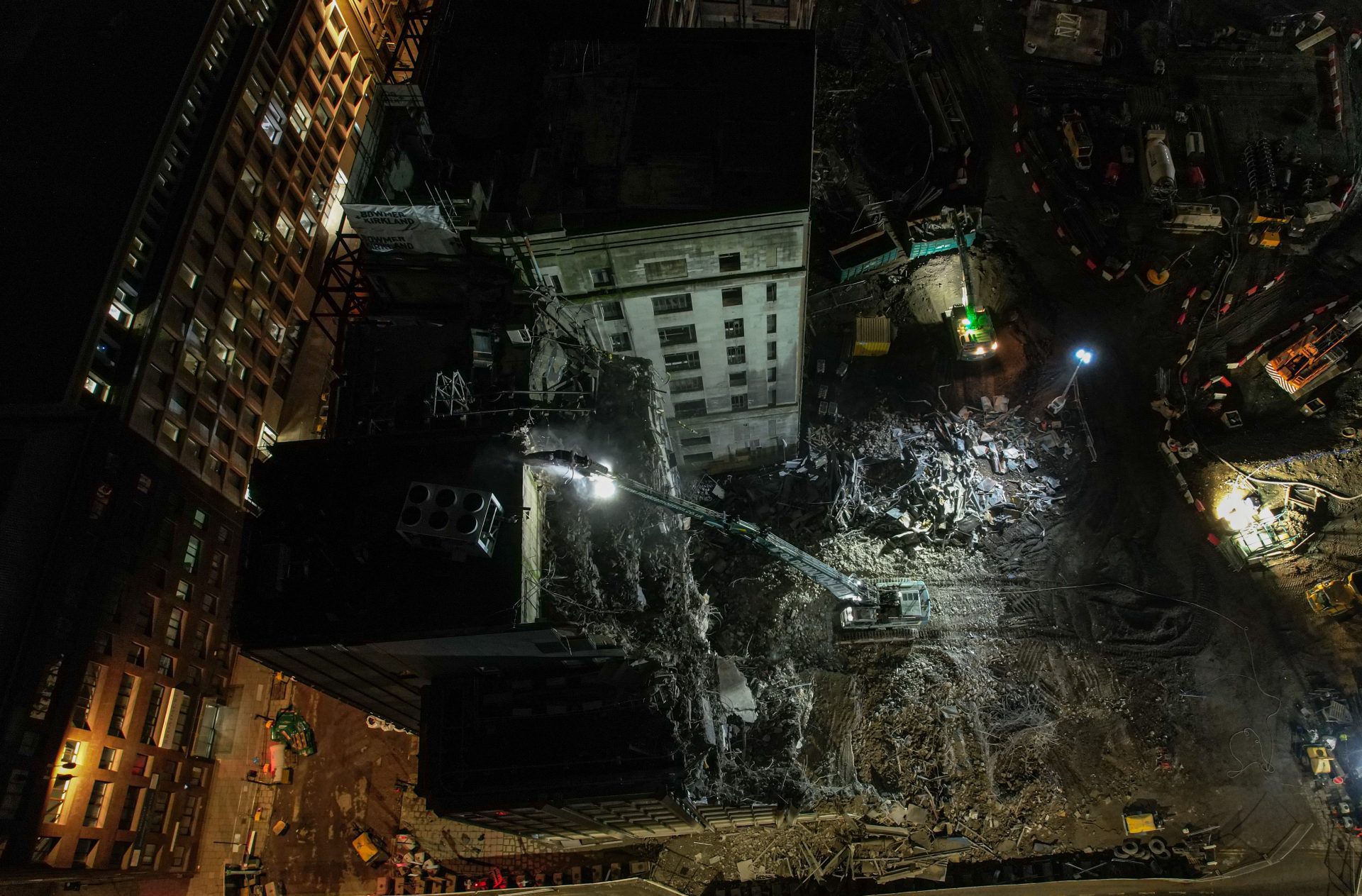 Demolition work is continuing at pace and the MGL Demolition team has almost cleared Bamburgh House as part of the Pilgrim Street scheme in Newcastle City Centre.
The 9-storey building in the heart of Newcastle's city centre will be demolished to grade level with all sub-structures and basement slabs grubbed-up.
Dex Car Park and Commercial Union House have already been safely demolished to.
We are proud to work in partnership with Bowmer and Kirkland on this transformational project which will have significant impact on shaping the future of the city.