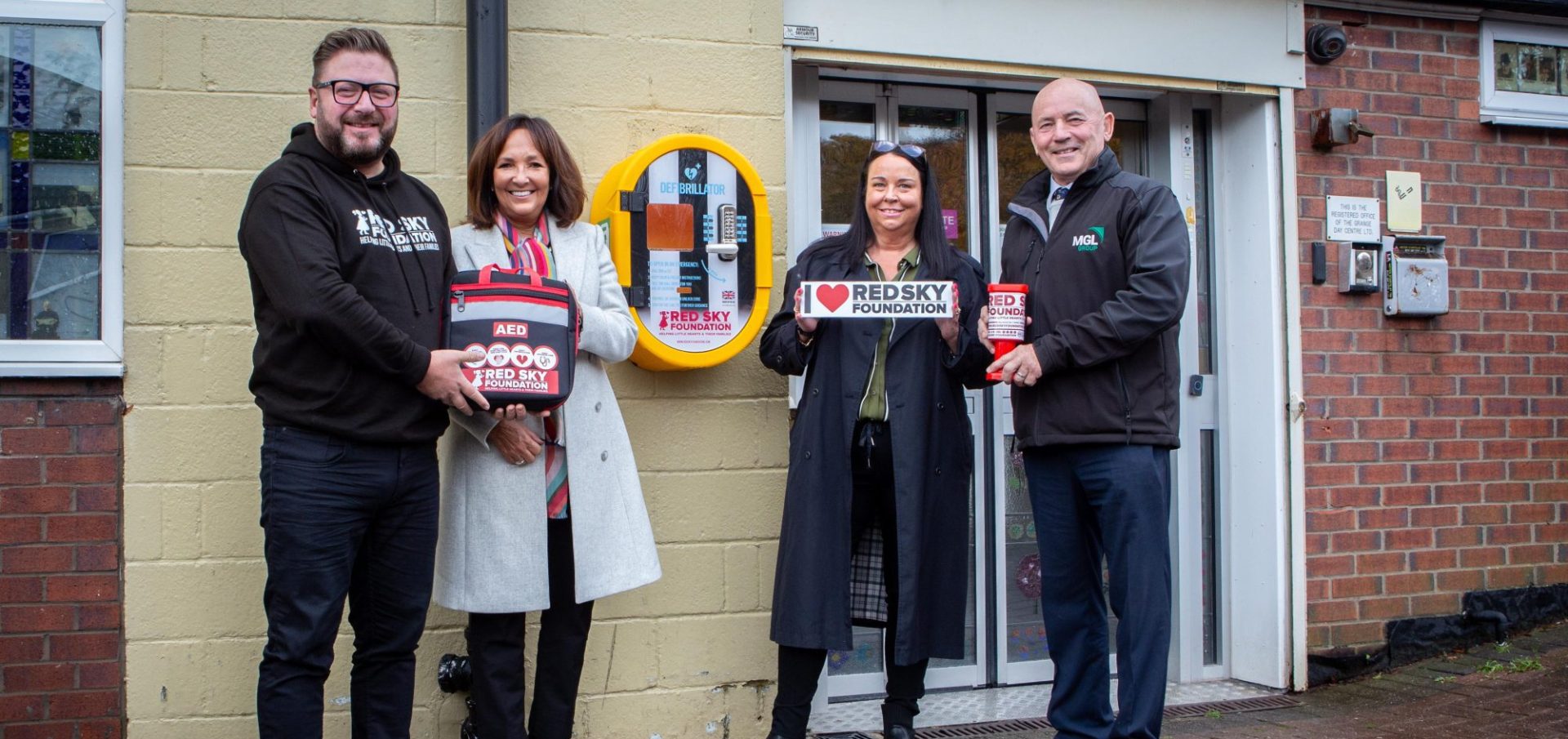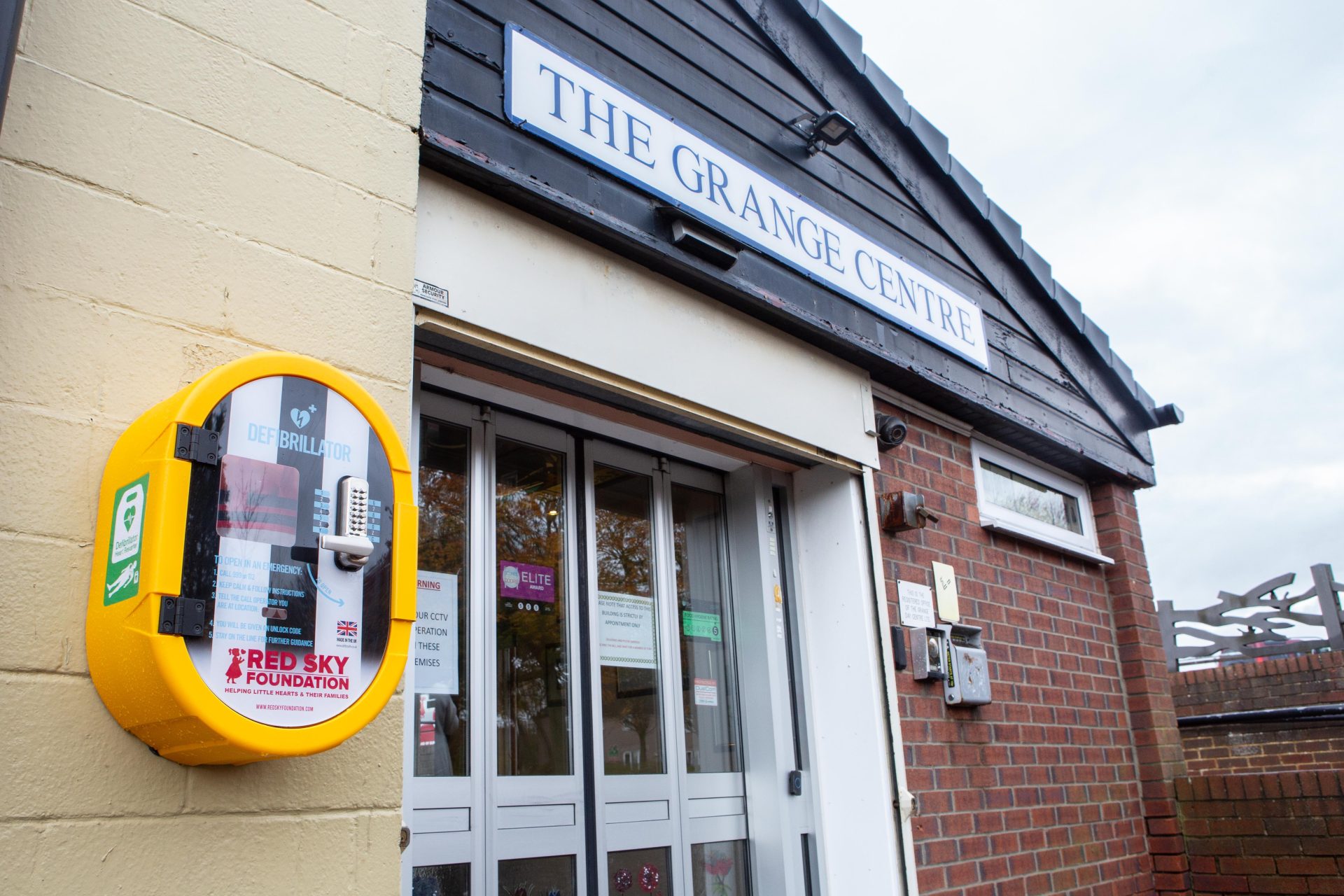 As a proud family business with strong North East roots, MGL Group recognises the importance of giving back to the community that has been a part of our growth and success. We have supported a local heart charity, Red Sky Foundation, to help install two publicly accessible defibrillators in the region.  
The pledge to donate and help fund essential medical equipment was made following the Lobster Ball at Hardwick Hall, reaffirming the firm's dedication to positively impacting local people.
One of the defibrillators has already found a home at The Grange Day Centre, near the company's Tynedale Roadstone asphalt plant in Newburn, Newcastle. The second device is set to be installed in Stockton, significantly expanding the reach of this life-saving initiative.
MGL Group's Director Gillian Reader said, "We're thrilled to support Red Sky Foundation and help them continue their project to install the important equipment. In the event of a cardiac arrest, these defibrillators could prove to be lifesaving, and we have sited the units in new cabinets to support local residents. Our donation is another example of our commitment to give back and make a difference to communities across the region."
Red Sky Foundation was awarded charitable status in 2020 and has installed over 500 defibrillators in schools, local communities, grassroots sports teams, and city centres. In the last 12 months, they've been deployed over 1300 times. These latest devices donated by MGL Group will continue the charity's mission to help save every heartbeat.
Sergio Petrucci MBE, founder of Red Sky Foundation, emphasised the critical role of defibrillators in the community. He stated, "In a medical emergency, time is crucial, and every second counts, and having one readily available gives someone suffering from a sudden cardiac arrest a fighting chance of survival. We're immensely grateful to everyone at MGL Group for their support. These devices will make a difference in saving many lives."
This donation reinforces our dedication to supporting the local area. Since 2016, our charitable foundation has helped local charities, not-for-profit initiatives, and targeted causes, actively contributing to healthier, safer and more resilient communities.