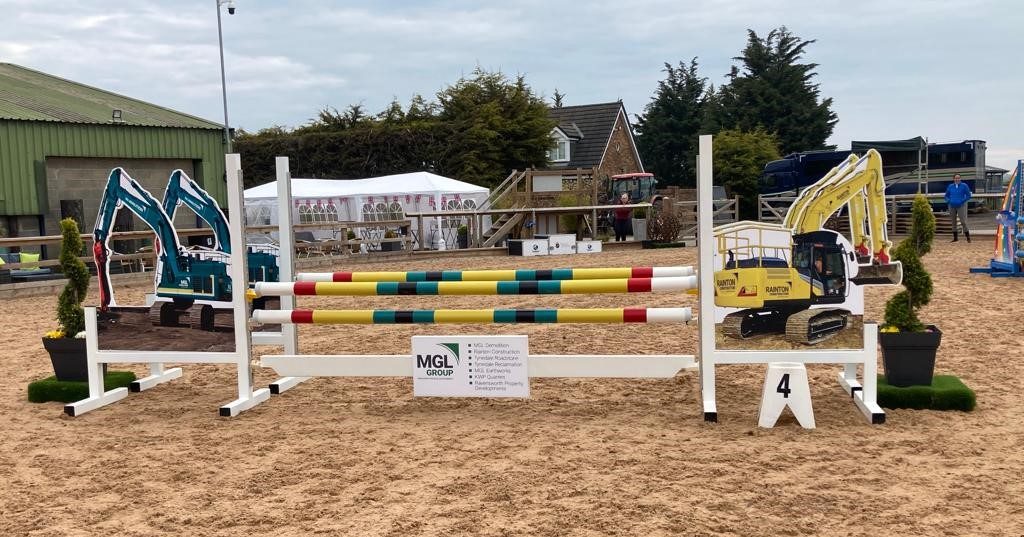 We are absolutely thrilled to announce a new addition to the Stainsby Grange Equestrian Centre events – an MGL branded oxer jump! Specialising in showjumping, the family run centre has vast experience in all aspects of the horse industry and offers a supportive atmosphere. Our sponsorship will add to the fantastic selection of jumps and enable riders to progress their equestrian journey.
For those who may not be familiar with show jumping, an oxer is a jump that consists of two vertical jumps set parallel to each other, creating a gap between them that makes the jump wider. It's a true test of a rider's skill and we can't wait to see how the competitors tackle this new challenge.
As a company, we are committed to supporting the equestrian community and we extend our warmest wishes to all the riders and their horses, and wish them the best of luck in the upcoming competitions.