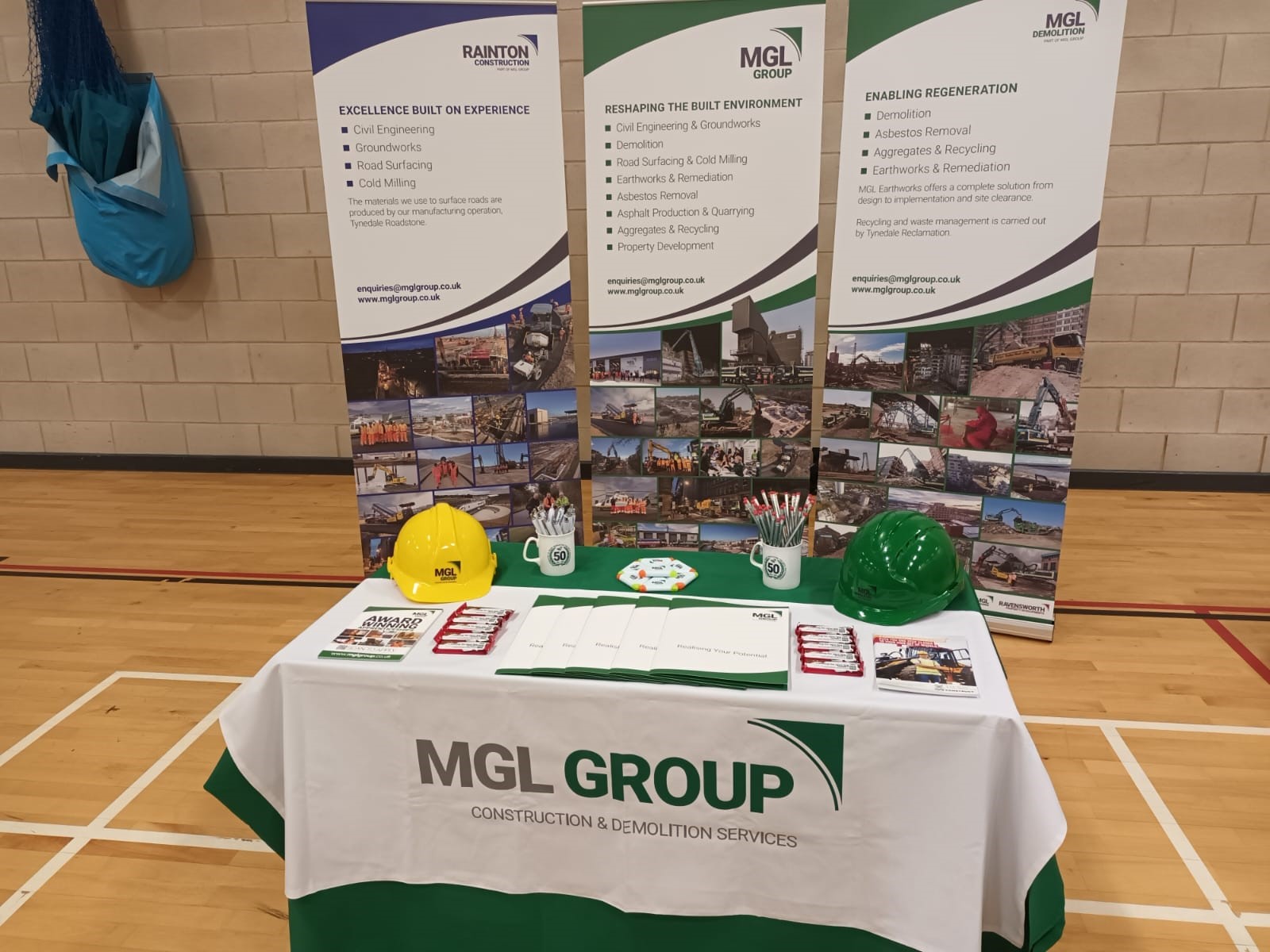 MGL Group was one of the businesses invited to attend the careers event at St. Michael's Catholic Academy. The event was geared towards Year 10 and Year 11 students, and aimed to help students explore different career paths and gain an understanding of what each job entails.
As a crucial component of the Academy's dynamic Careers Programme, students are granted access to a wealth of comprehensive careers information, advice, and guidance. This empowers them to make informed decisions and strategically plan for their future careers.
The event was a fantastic opportunity to enlighten students about the vast array of career options available in the construction industry, particularly at MGL Group. Our aim was to provide students with valuable insights into the industry and inspire them to consider pursuing a career in this field.
We have a number of initiatives in place designed to provide career advice, including our branded chocolate bars, as well as offering work experience and apprenticeship programs.
We believe that supporting the next generation is key to the growth and success of our business and we were delighted to be invited to St. Michael's Catholic Academy and look forward to future opportunities to work with local schools and colleges.
Katherine Chambers, MGL Group