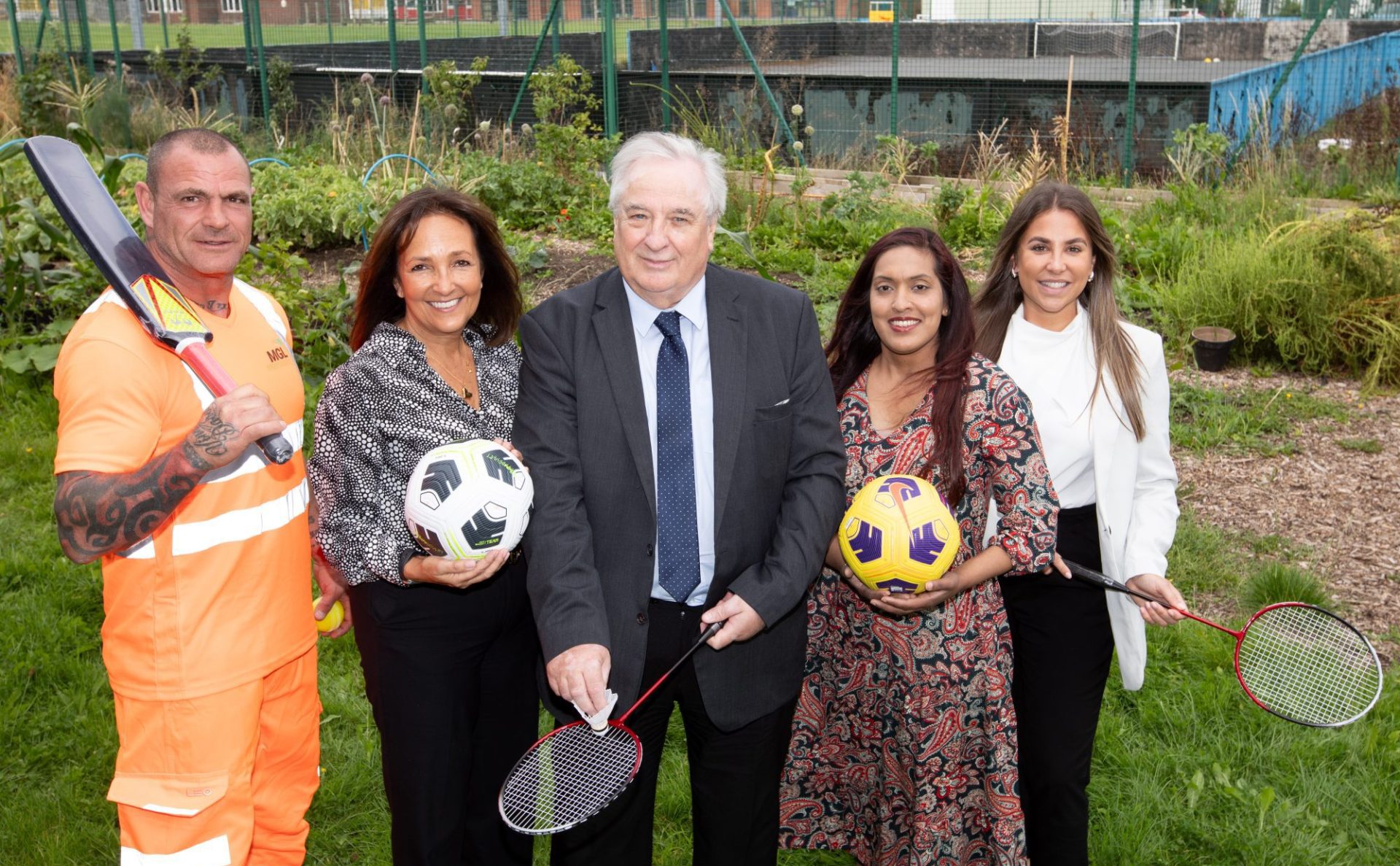 MGL Demolition is demolishing the Castlegate Shopping Centre and Swallow Hotel in Stockton to make way for a bold and visionary urban park. As part of our commitment to delivering social value through this project, we have donated sports equipment to a local cause which ensures children across Stockton-on-Tees don't miss out on the opportunity to take part in sport.
The Council's Kit out the Borough scheme helps to provide sports clothing and equipment for disadvantaged families, with MGL's donation allowing the Amal Project in Stockton to provide something different for the borough's BAME community.
"We want to make a difference in the local community – through our charity arm, MGL Foundation Trust, we actively contribute towards initiatives which enhance the wellbeing of local people. We are thrilled to support Stockton-on-Tees Borough Council's Kit out the Borough initiative and make a positive difference to the lives of children within Teesside," said Gillian Reader, Director at MGL Group.
"We believe that everyone should have the opportunity to engage in sports and physical activities, regardless of their financial circumstances. Our contribution reflects our commitment to fostering a healthier and more vibrant community for everyone."
Sahida Ditta, founder of the Amal Project Teesside, said: "We work with a range of diverse communities and it's fantastic for the children to be able to come here and use sports equipment that they wouldn't usually have access to.
"Kit out the Borough is all about removing barriers for participation in sport and these types of group activities are extremely important in reducing social isolation."
Councillor Bob Cook, Leader of Stockton-on-Tees Borough Council, said: "Sadly one of the barriers for children taking part in sport is simply not having the appropriate clothing or equipment.
"We are very grateful to MGL Demolition for their support as their donation will help open the door to more children in the Borough.
"If you have any unwanted sports clothing which is in a good, usable condition, I'd urge you to donate it to Kit out the Borough."
Donations can be delivered to designated drop-off locations; Splash in Stockton, Billingham Forum, IB Leisure, Thornaby Pavilion, and Thornaby Pool.