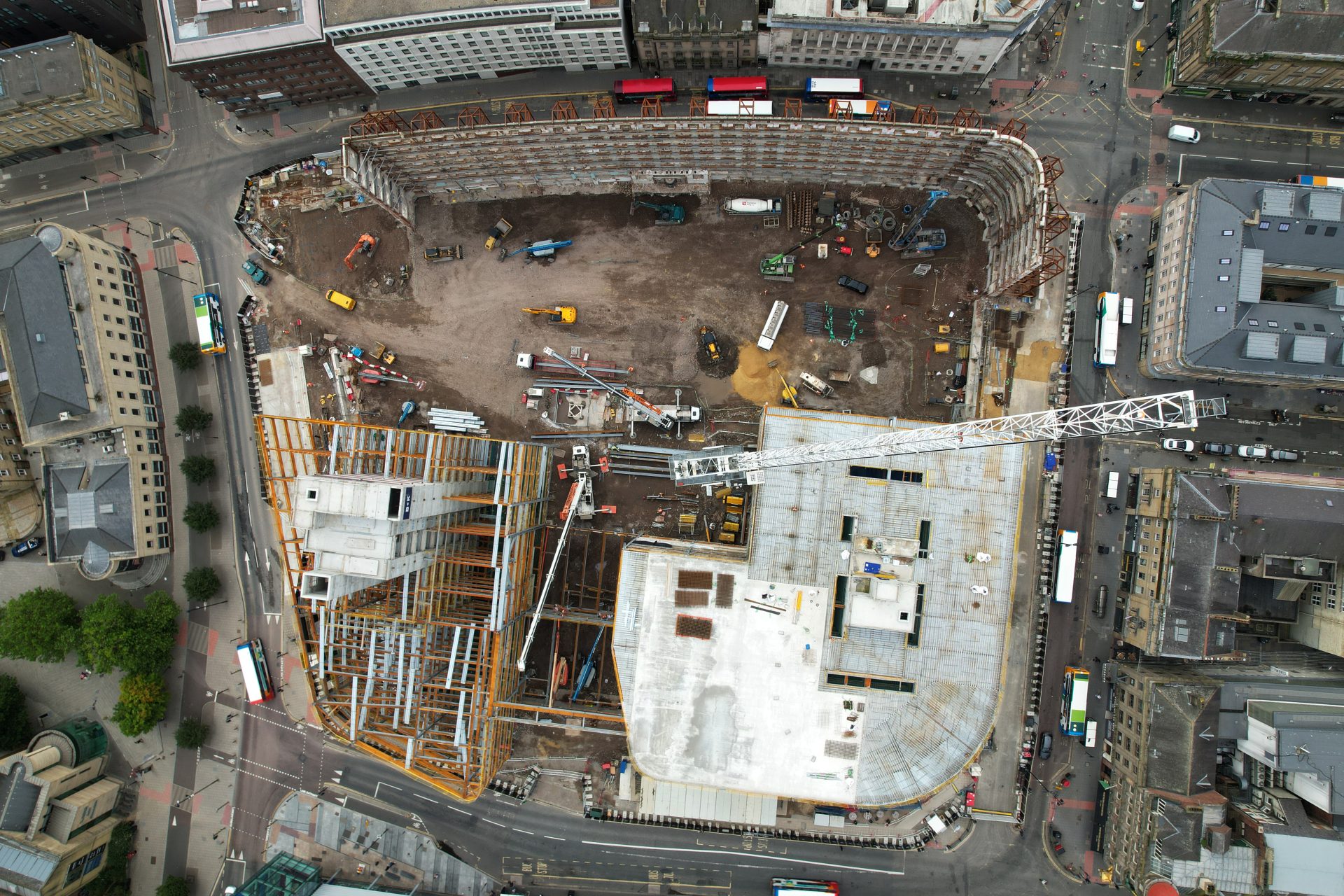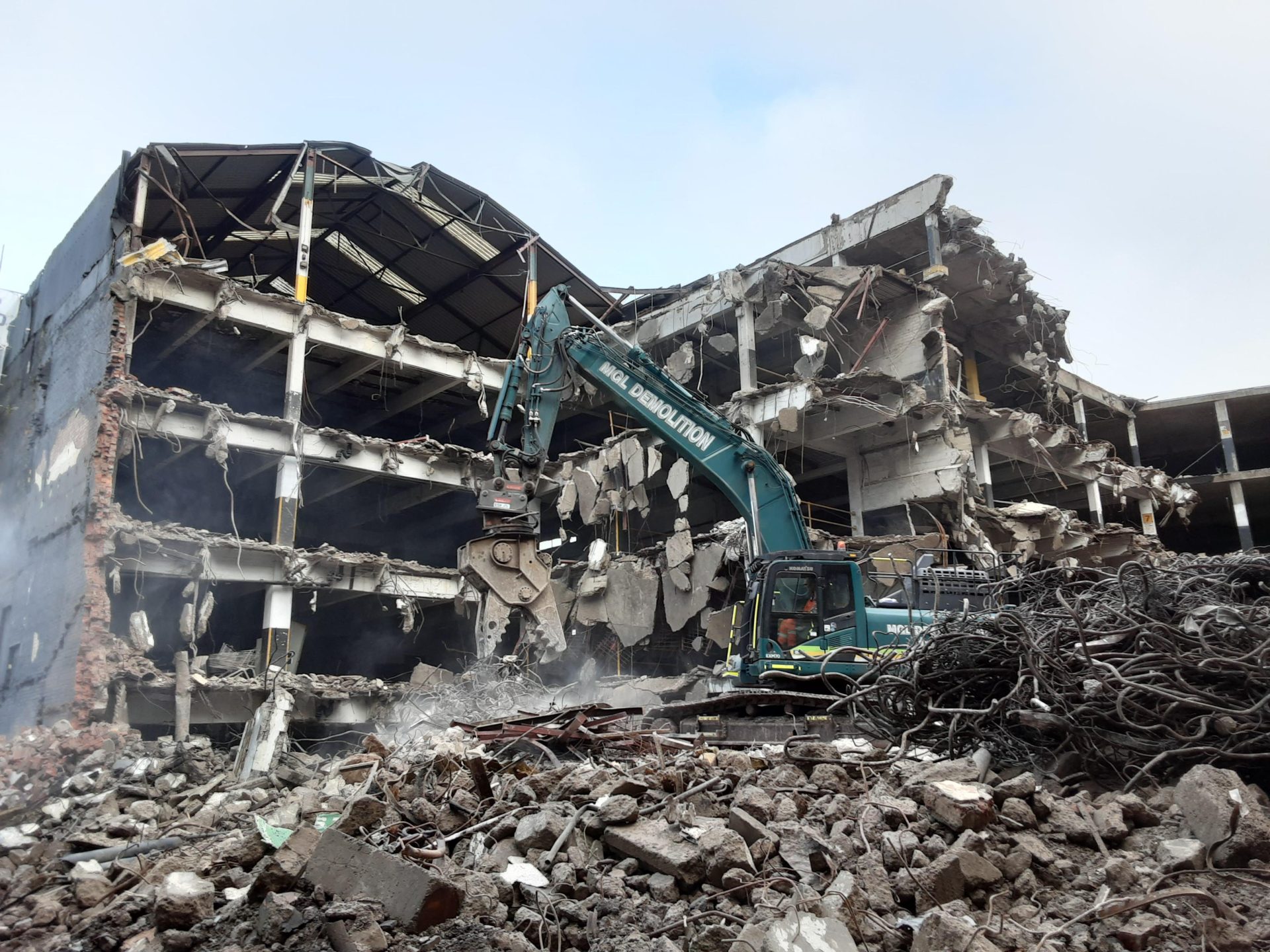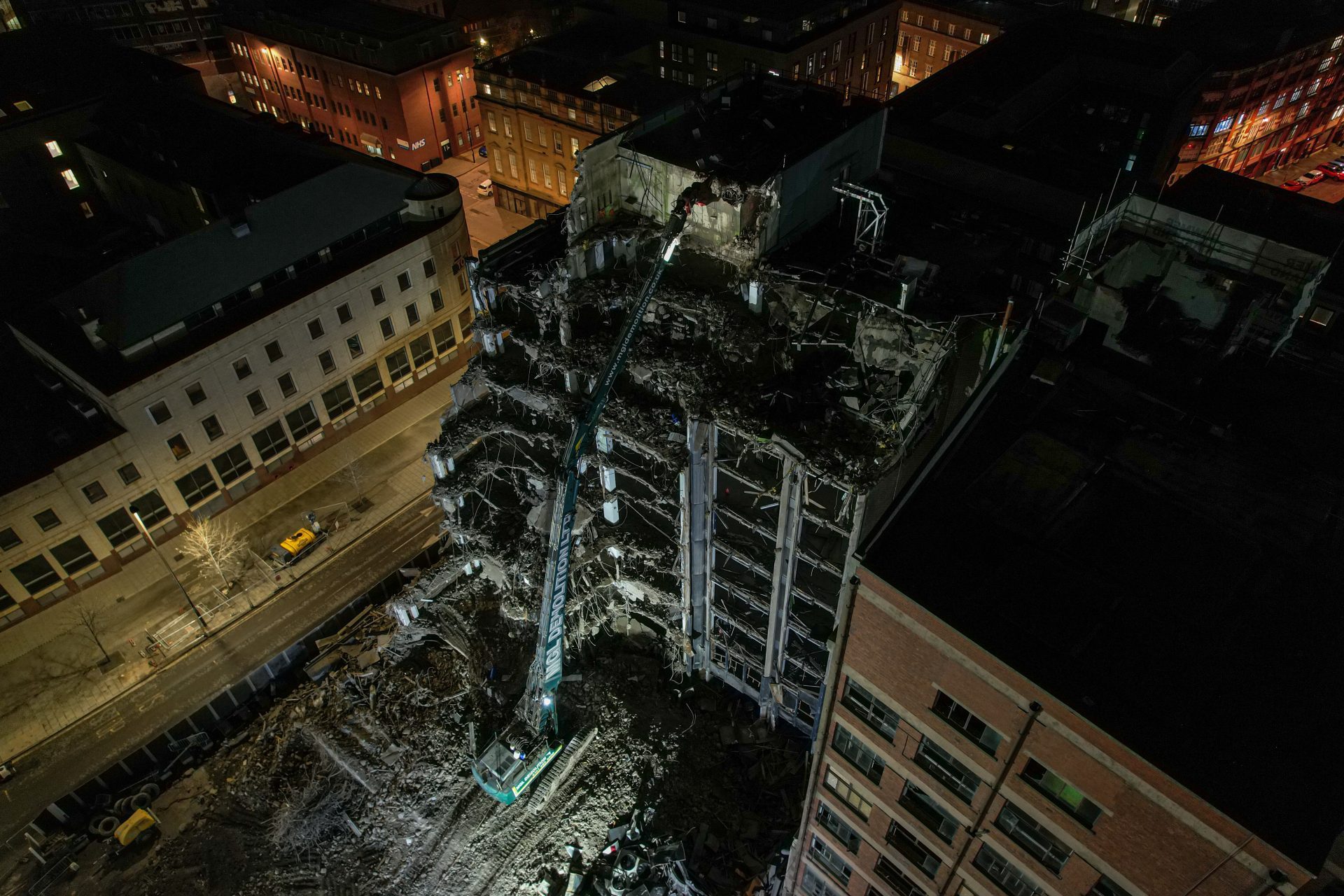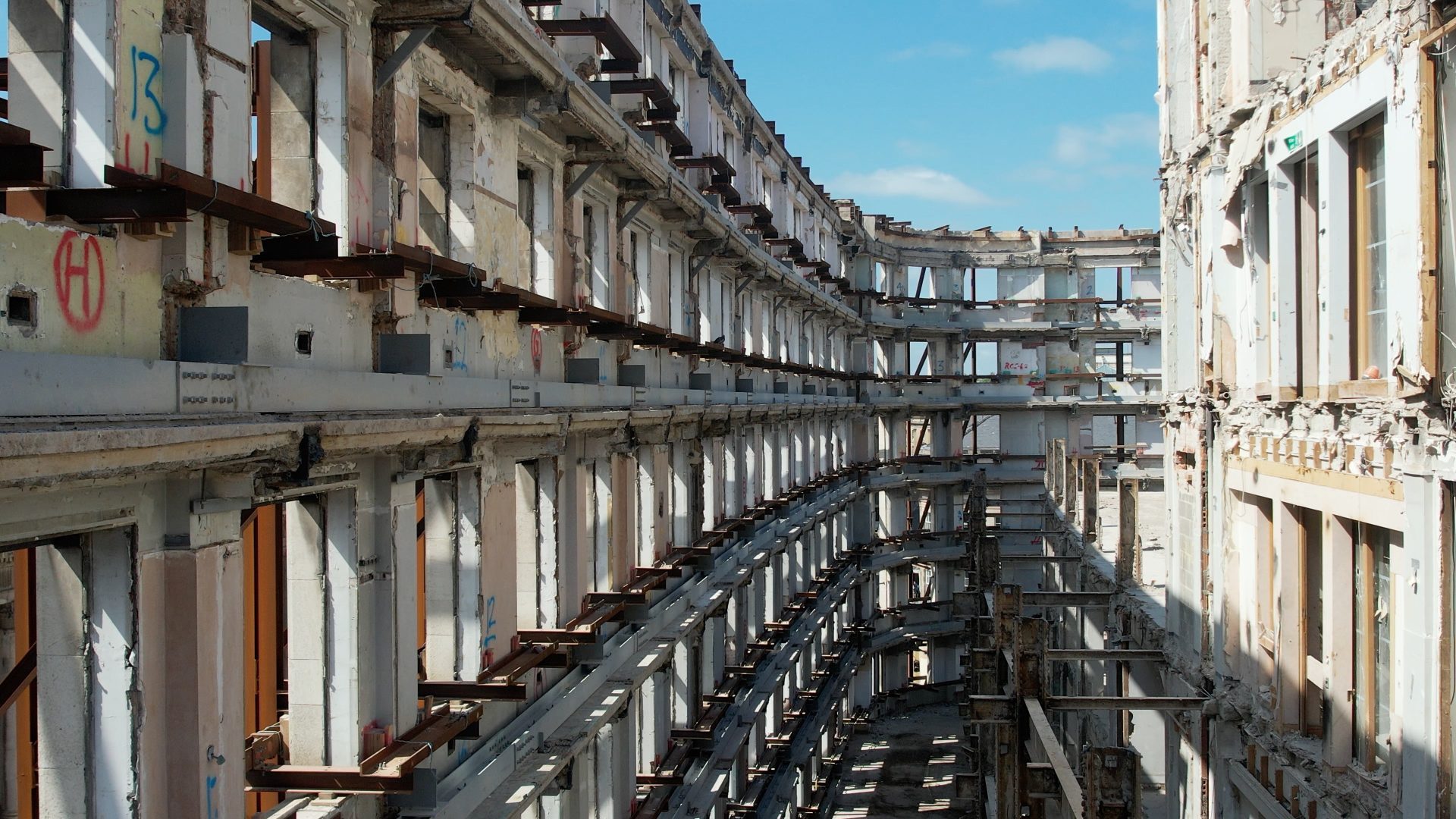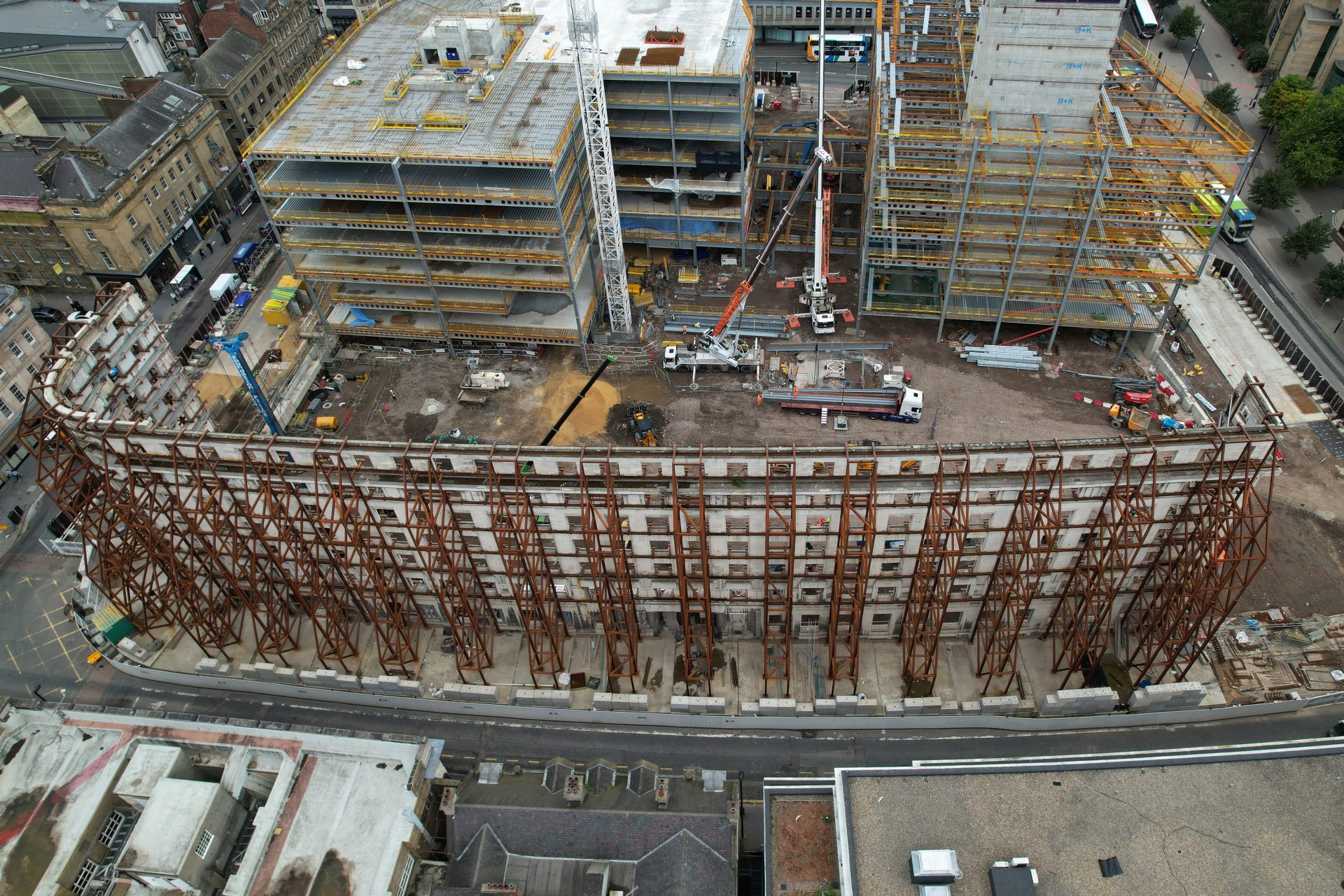 Last month we completed complex demolition, earthworks and remediation worksin the heart of Newcastle, paving the way for an impressive new government hub in the North East.
MGL Demolition was appointed by Bowmer + Kirkland to undertake extensive demolition and site clearance works in Newcastle City Centre to enable the Pilgrim's Quarter development.
To open up the 13,500m2 site we undertook soft strip, asbestos removal and demolition of several structures using a variety of demolition methods:
Dex Car Park – 1930s seven-storey reinforced concrete multi-storey car park
Commercial Union House – a ten-storey reinforced concrete building
Bamburgh House – 1970s reinforced concrete building with classing panels and two basement retaining walls
Carliol House – Grade II listed 1920s building constructed of Portland stone over a steel frame with reinforced ribbed concrete floors. This included one of the longest façade retention schemes in the UK – at 130-mmeter long and 10-storeys high
We are proud to have been a part of such an exciting scheme that will promote Newcastle as a destination to live, work and thrive.
Building work will continue to 2025 when it'll be handed over to HMRC for fit out for the arrival of 9,000 Civil Servants in 2027.