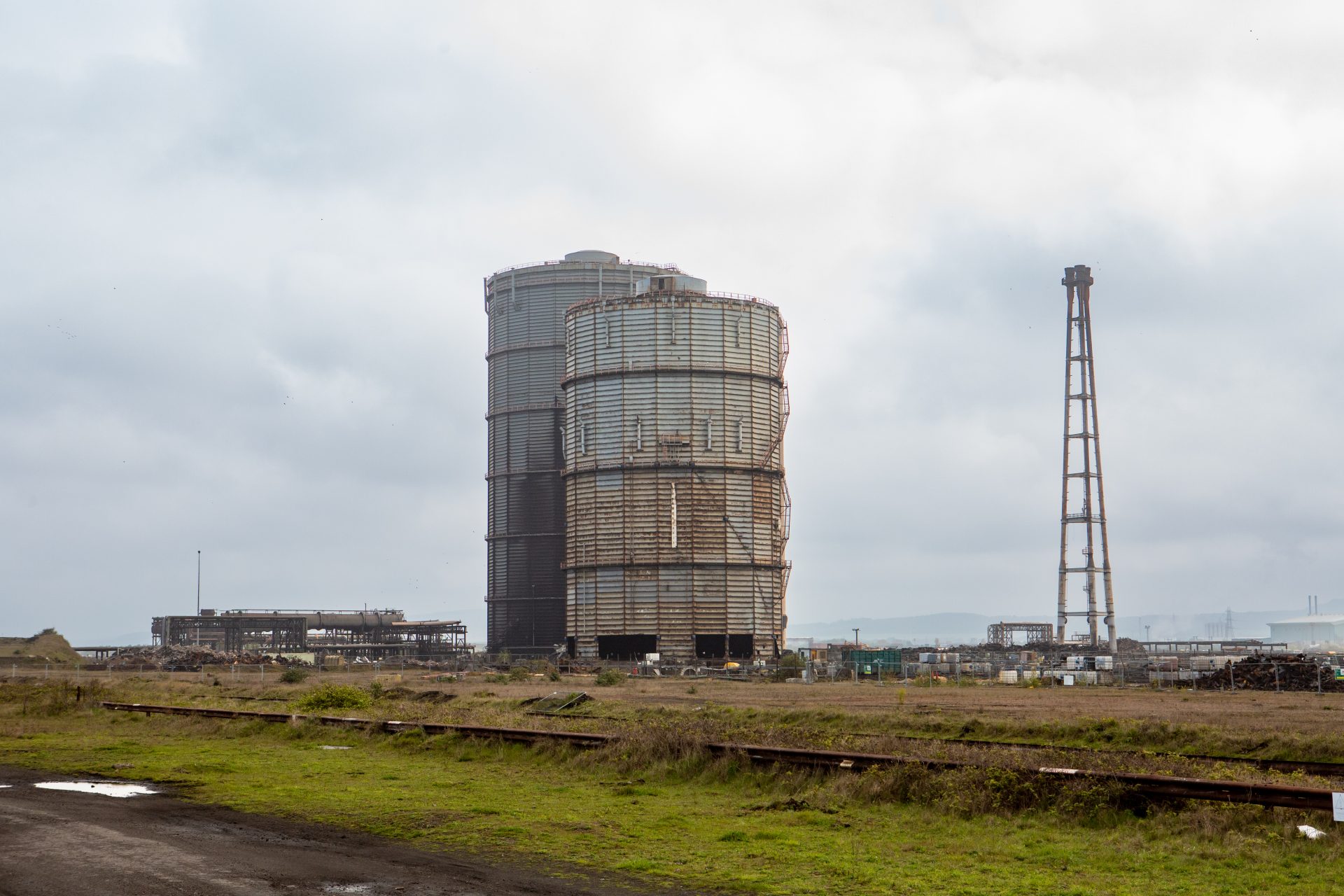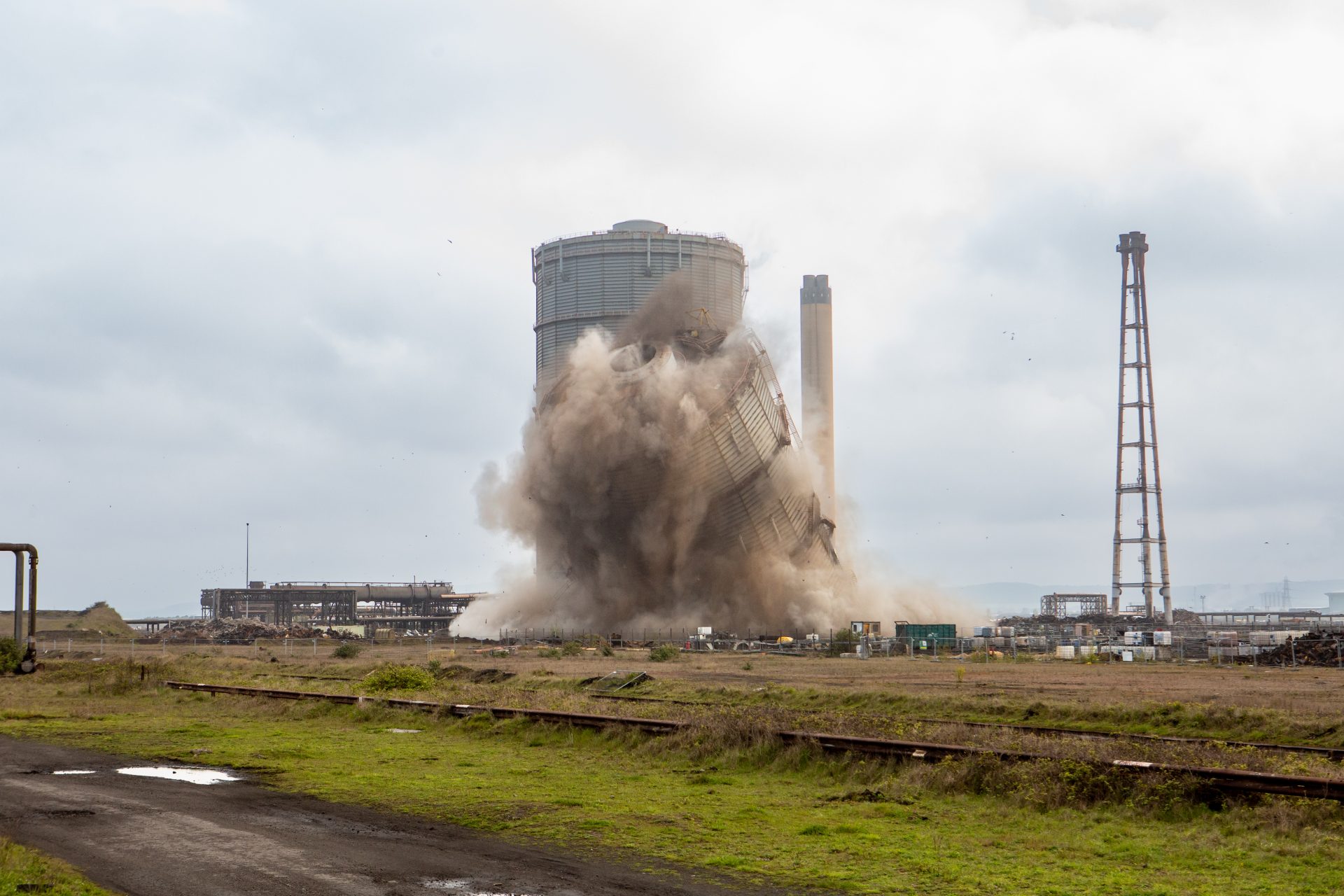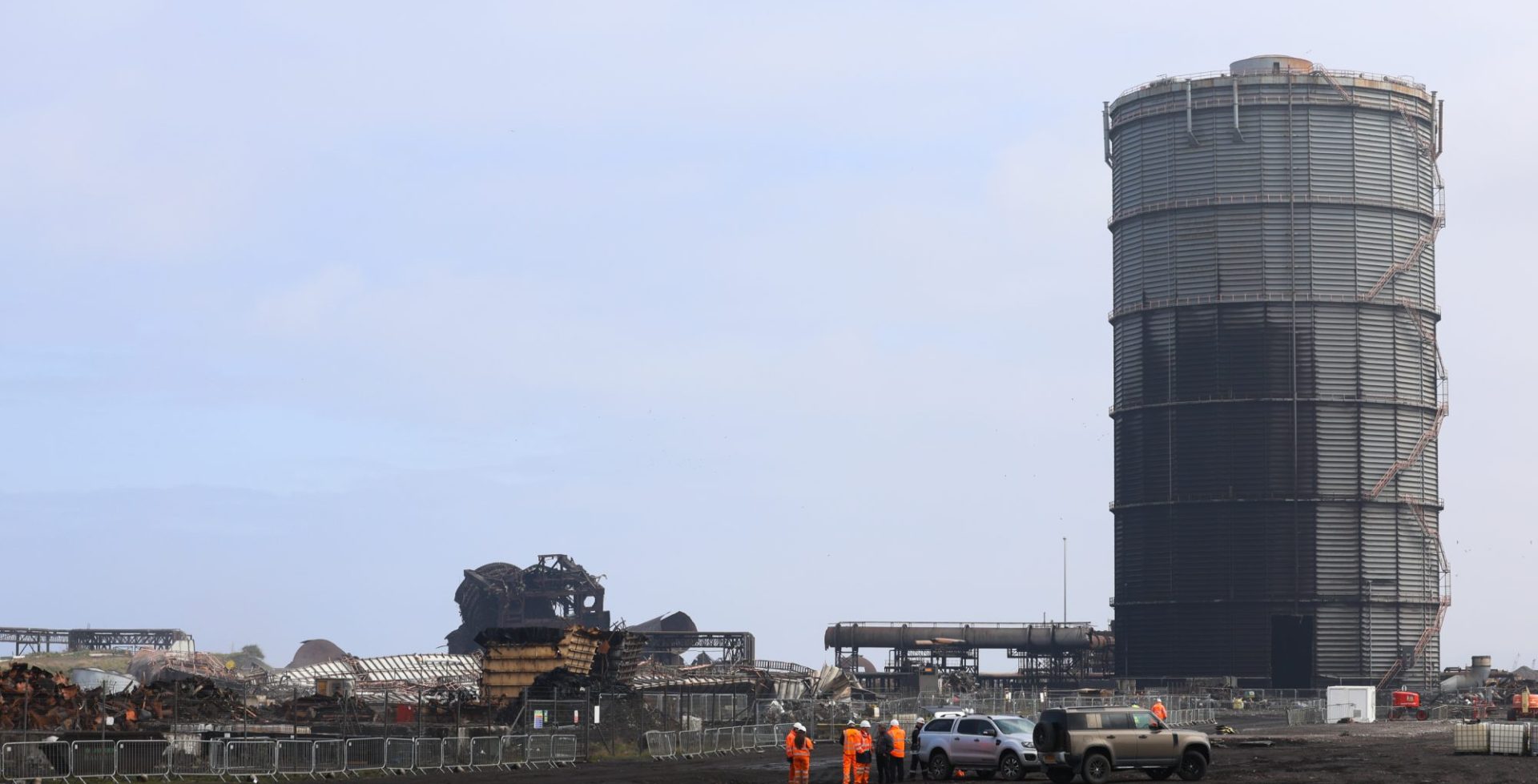 MGL Demolition has undertaken explosive demolition to safely bring down the Redcar Coke Ovens (RCO) Gas Holder located in the central eastern area of the Teesworks site. This was one of the final explosive demolition events taking place in respect of the RCO, with only the Incinerator stack remaining.
Its demolition marks an important milestone in the regeneration of Teesworks. We have demolished buildings and structures on the site to enable redevelopment, including the Screen House earlier in the month.
The Gas Holder was used for storing cleaned Coke Oven gas, a by-product of the steelmaking process. Using the latest technology and cutting-edge techniques, our specialist team ensured that the blow down was carefully planned and executed, minimising any potential risks to the surrounding area and workforce.
By clearing the site we are paving the way for major investment in green, clean, innovative technologies of the future.
The MGL Demolition team on site at Teesworks has done a fantastic job and their expertise and professionalism ensured that the Gas Holder was demolished with great care, precision and safety. We are proud to be part of one of the biggest remediation programmes in Europe, opening up opportunities for future investment.
Mark Davison, Joint Chief Executive, MGL Group