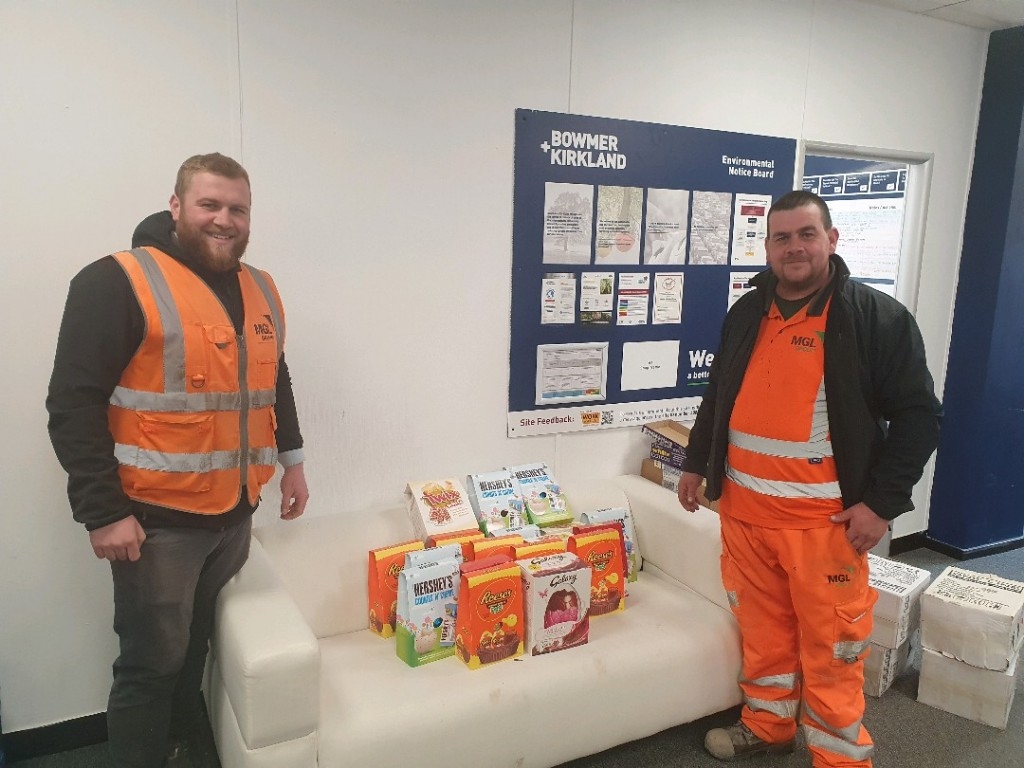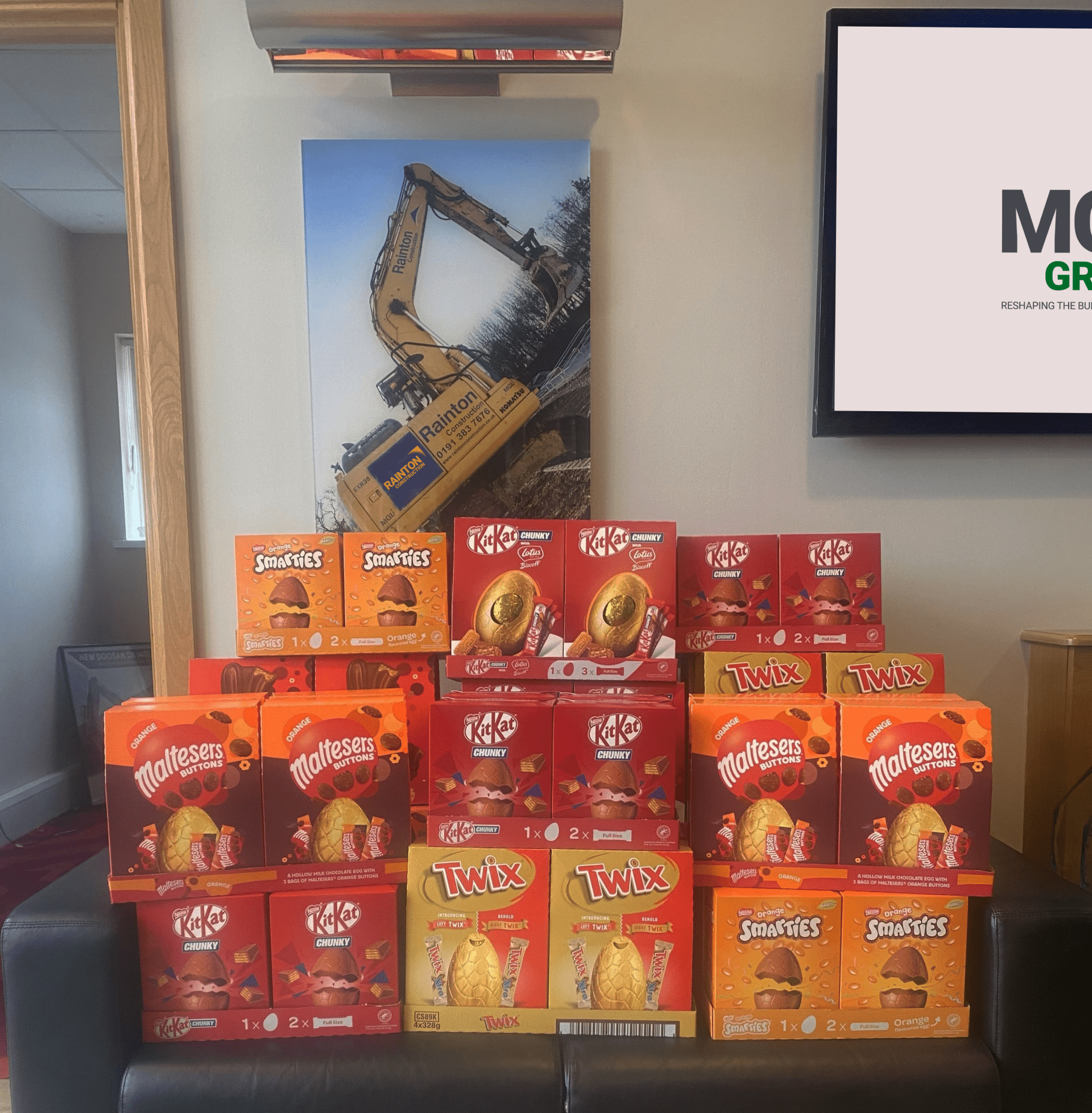 MGL Group has donated a selection of chocolate treats to ensure an egg-stra special Easter.
More than 50 chocolate eggs were donated to ensure that looked-after children in Durham have a sweet treat to enjoy over the extended Bank Holiday weekend. MGL Demolition also contributed to Bowmer + Kirkland's collection for the West End Foodbank, demonstrating our commitment to giving back to the community.
Unfortunately, there are so many children living in difficult circumstances who, without help from local charities and foodbanks, may go without a simple Easter treat that so many take for granted.
However, we firmly believe that acts of kindness can make a real difference in people's lives. Our donation is a small gesture, but we hope it will bring joy to those in need.
We are proud to support our community and will continue to do so in any way we can.