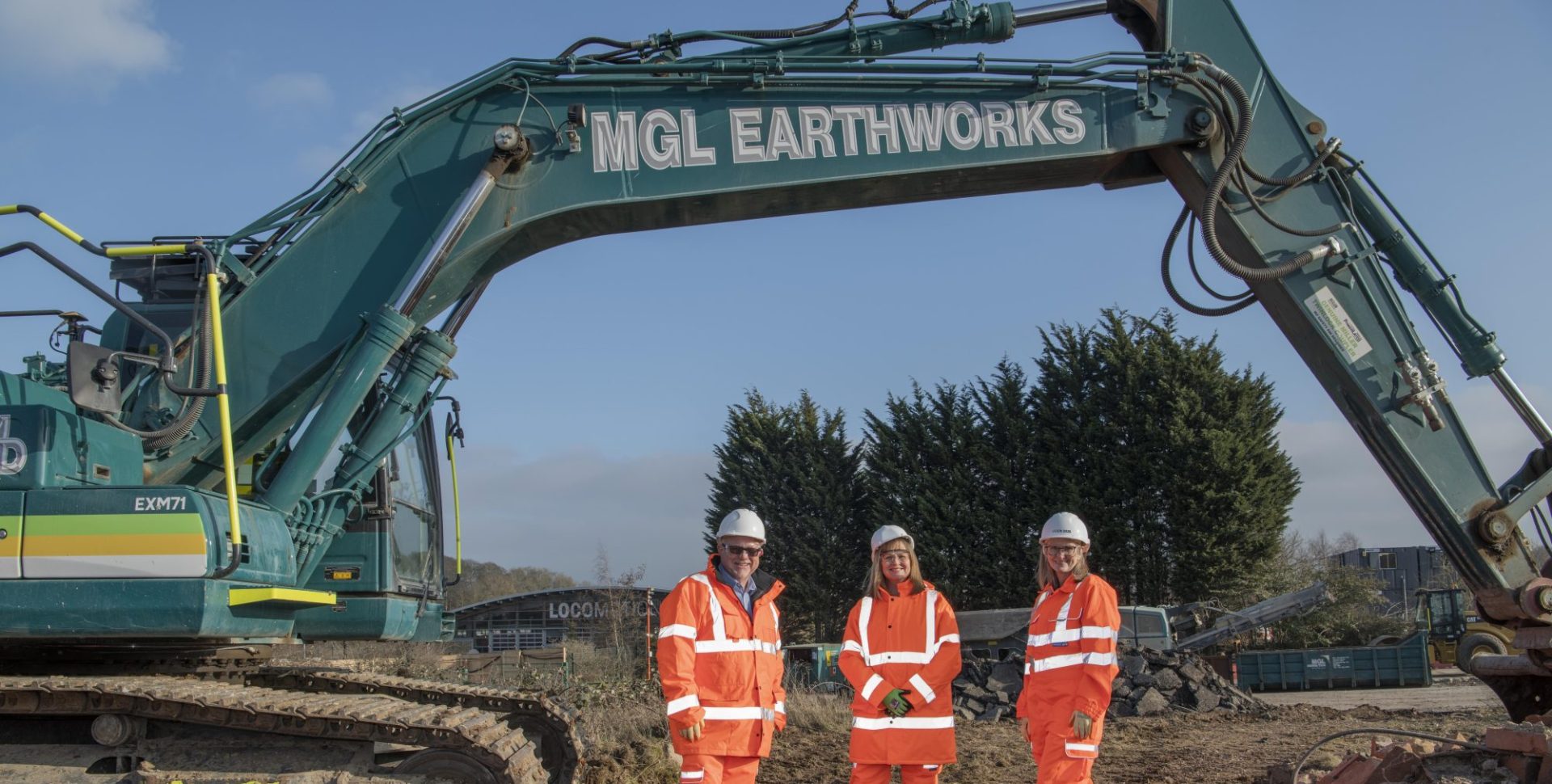 It's an exciting time as construction work begins on New Hall and we are delighted to be part of the project for Locomotion. Nationwide Engineering has appointed Rainton Construction to undertake the full enabling and groundworks package and MGL Earthworks is working as part of the delivery team.
The brand-new building will house impressive displays and draw on Shildon's unique heritage as the cradle of the railway. It will be a key hub in the plans to celebrate the 200th anniversary of the opening of the Stockton & Darlington Railway in 2025.
Chris Ayre (Snr Project Manager), Cllr Elizabeth Scott of DCC and Dr. Sarah Price (Head of Locomotion) attended a ground-breaking ceremony to officially mark the start of the build.
New Hall is due to open at the end of 2023.