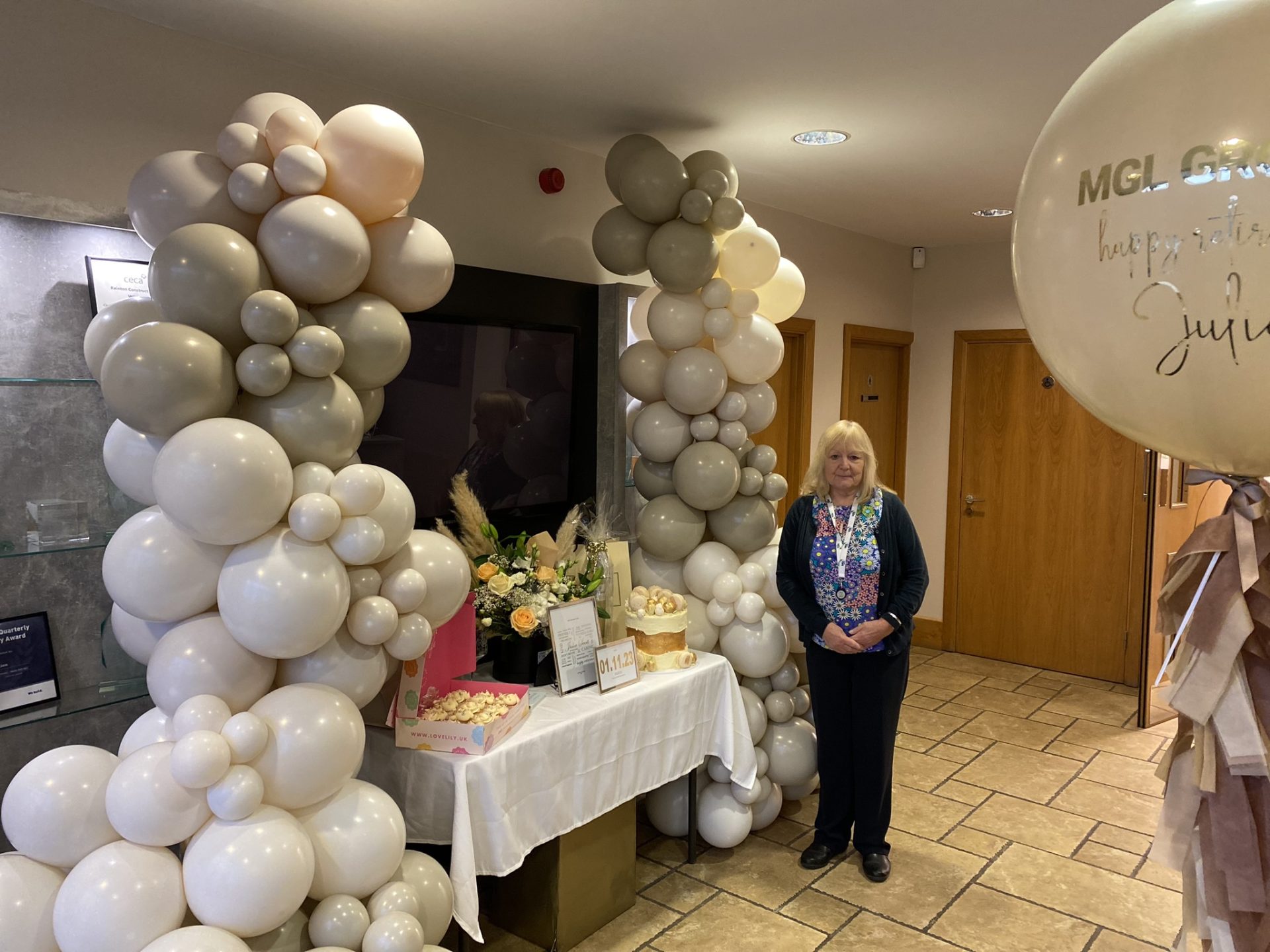 After an incredible 41 years with our company, Julia begins her well-deserved retirement. She has been a vital member of the accounts team, and her commitment, expertise, and hard work have been crucial to our continued success.
Throughout her four decades with the business, she has embodied the values and culture of MGL Group, she has been a mentor to many, sharing knowledge, and experience, that has helped and inspired countless colleagues.
As Julia enters a well-deserved retirement, we extend our heartfelt gratitude for her hard work, loyalty, and the countless memories created during their time with us. Her contributions have been invaluable, and we are honoured to have had them as part of Team MGL.
Thank you for all your years of service and dedication.
We wish you a retirement filled with joy, relaxation, and new adventures!