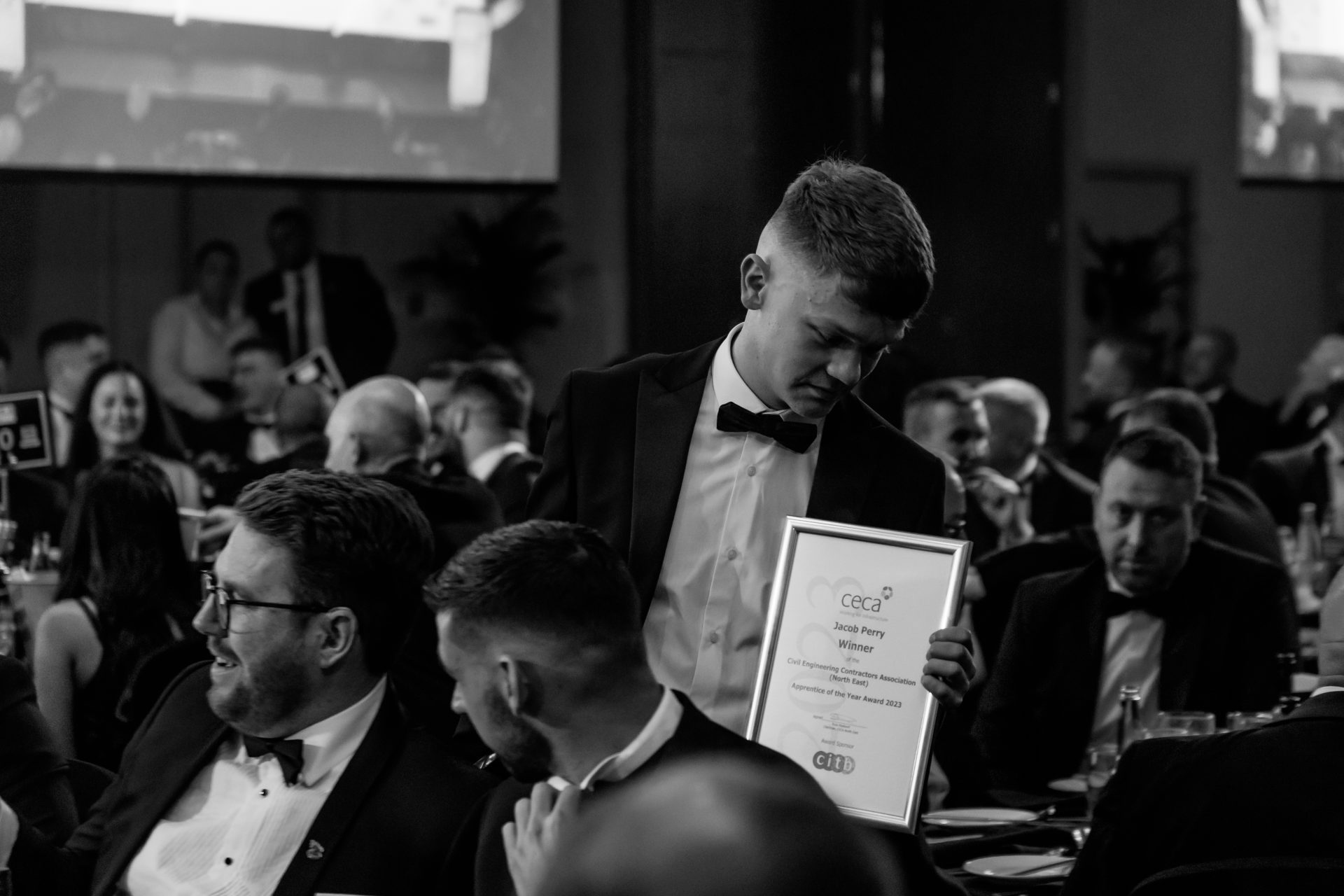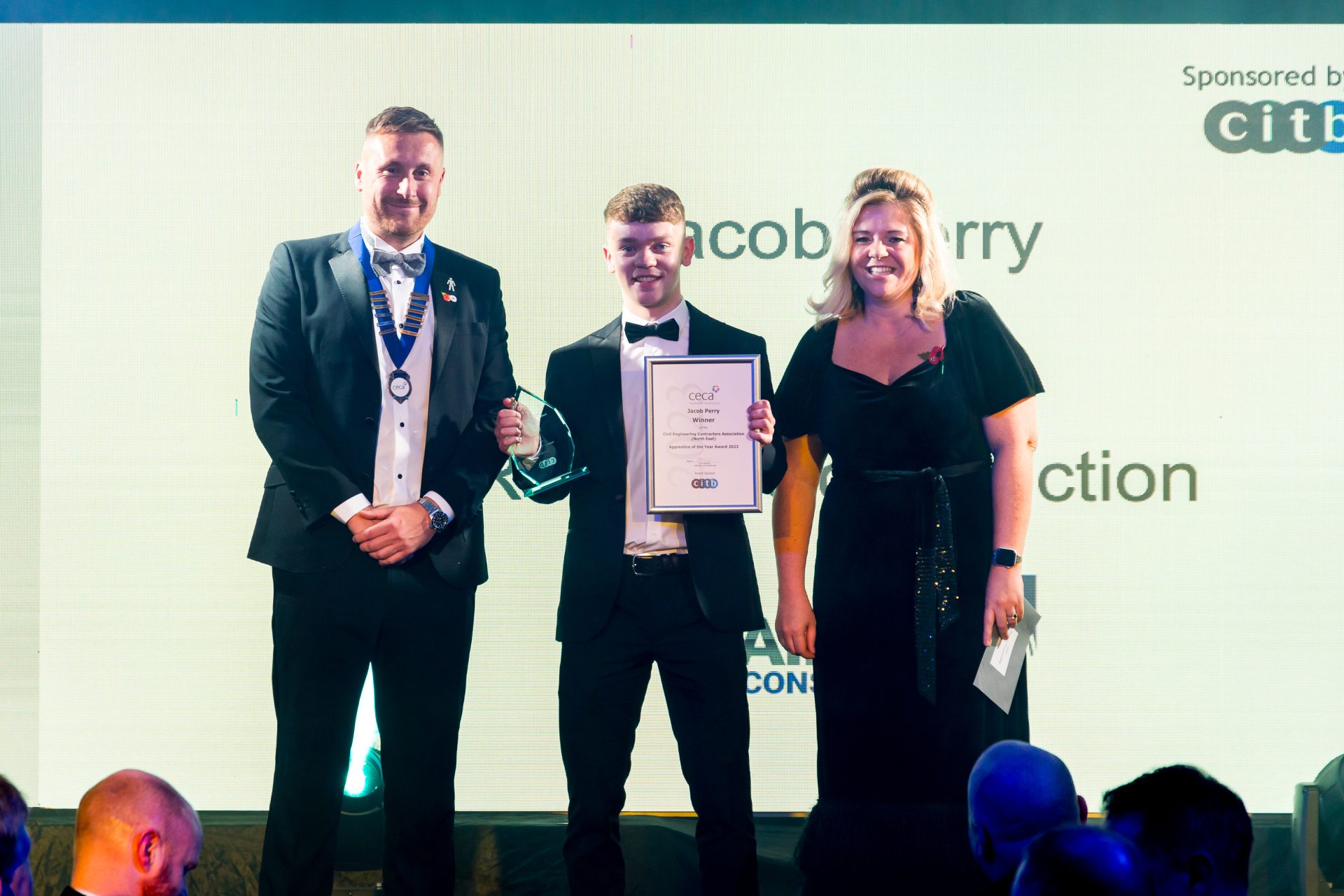 The CECA Awards Apprentice of the Year category recognises those who have demonstrated excellence early in their careers. This award showcases upcoming talent and supports efforts to recruit, train and develop future leaders within civil engineering.
Our Trainee Planner, Jacob Perry, was crowned the winner at this year's awards for consistently providing detailed plans and drawings that enhance project accuracy. He stands out for his commitment to continuous learning and growth and his strong communication and problem-solving skills.
Jacob enjoys combining working and studying; he said: "My apprenticeship is a fantastic opportunity to reach my full potential. I want to continue my studies and become a qualified Planner, eventually a Managing Planner. I am delighted to have won this award and hope to inspire others to embark on their learning journey."
HR Director Deborah Milnthorp said: "As a family business and proud Gold Member of the 5% Club, we are committed to investing in our people and upskilling our workforce. Our robust apprenticeship programme addresses the skills gap in the construction industry and enables us to support young people and mould future leaders.
"Jacob's dedication to his studies and enthusiasm for his role make him a valuable asset to our organisation. We look forward to continuing to support his learning journey, ensuring he can thrive."