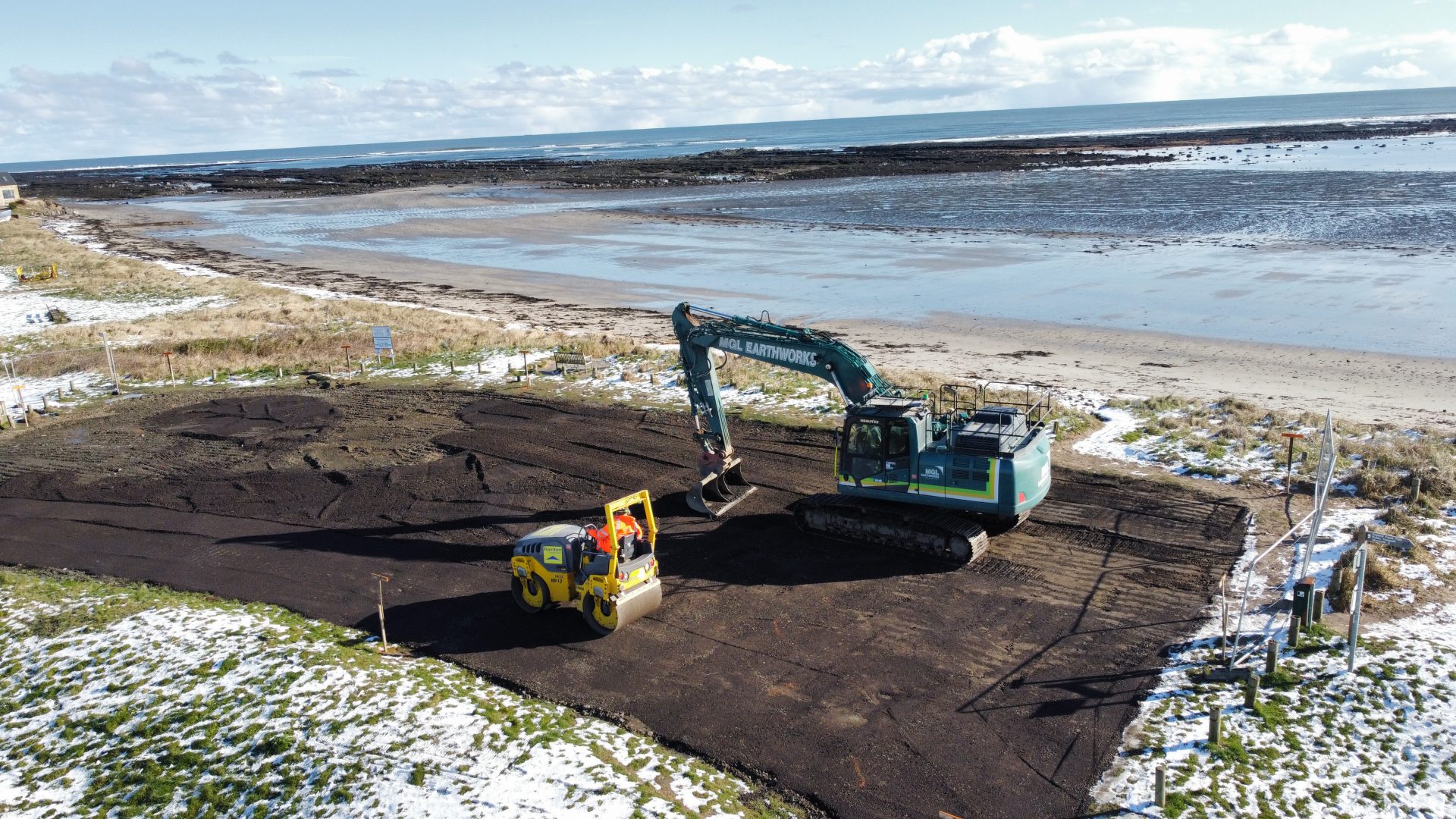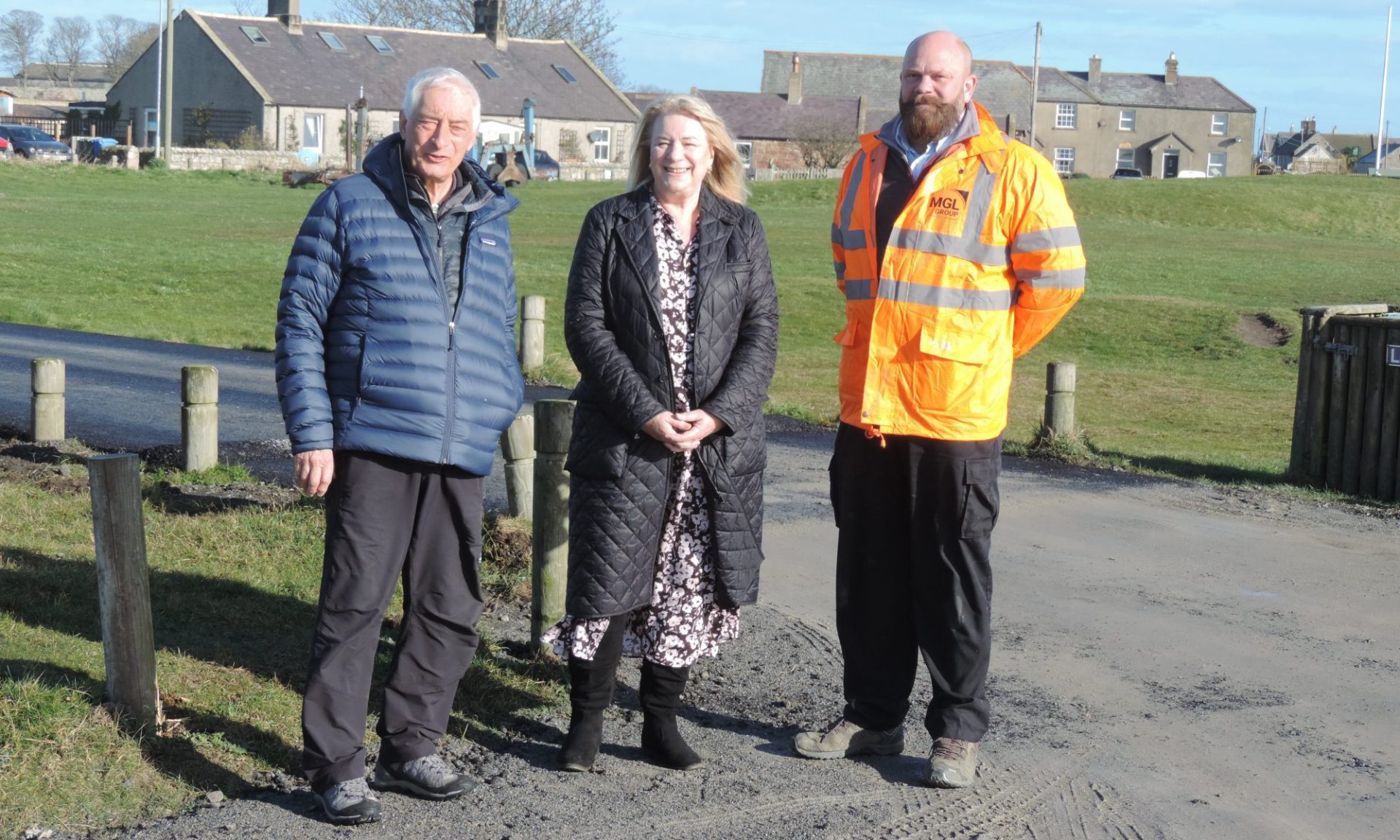 MGL Group has undertaken improvements works to the access road and car park at Boulmer Beach, allowing it to reopen without further delay. Positive feedback has been received from Longhoughton Parish Council, who complimented the high standards and reiterated their appreciation.
This project has provided local benefits and contributed to sustainable practices. The whole area has been regraded using locally recycled road planings which were sourced from a road scheme near Alnwick. The access track was then resurfaced with a high-quality bitumen coated roadstone and the car park area sealed off with a limestone material, both of which incorporate stone supplied from Longhoughton Quarry which is operated by MGL Group.
Our team did a fantastic job to resurface the car park, despite challenging weather conditions, everyone worked together to ensure it could finally open to the public. We're delighted to deliver these much-needed improvements which will benefit local people and visitors.
The Parish Council is very thankful to MGL Group for its outstanding contribution as we did not have the resources to carry out such a significant resurfacing project. We will now be talking to the County Council to take over responsibility for the car park.
Adrian Hinchcliffe, Chair of Longhoughton Parish Council