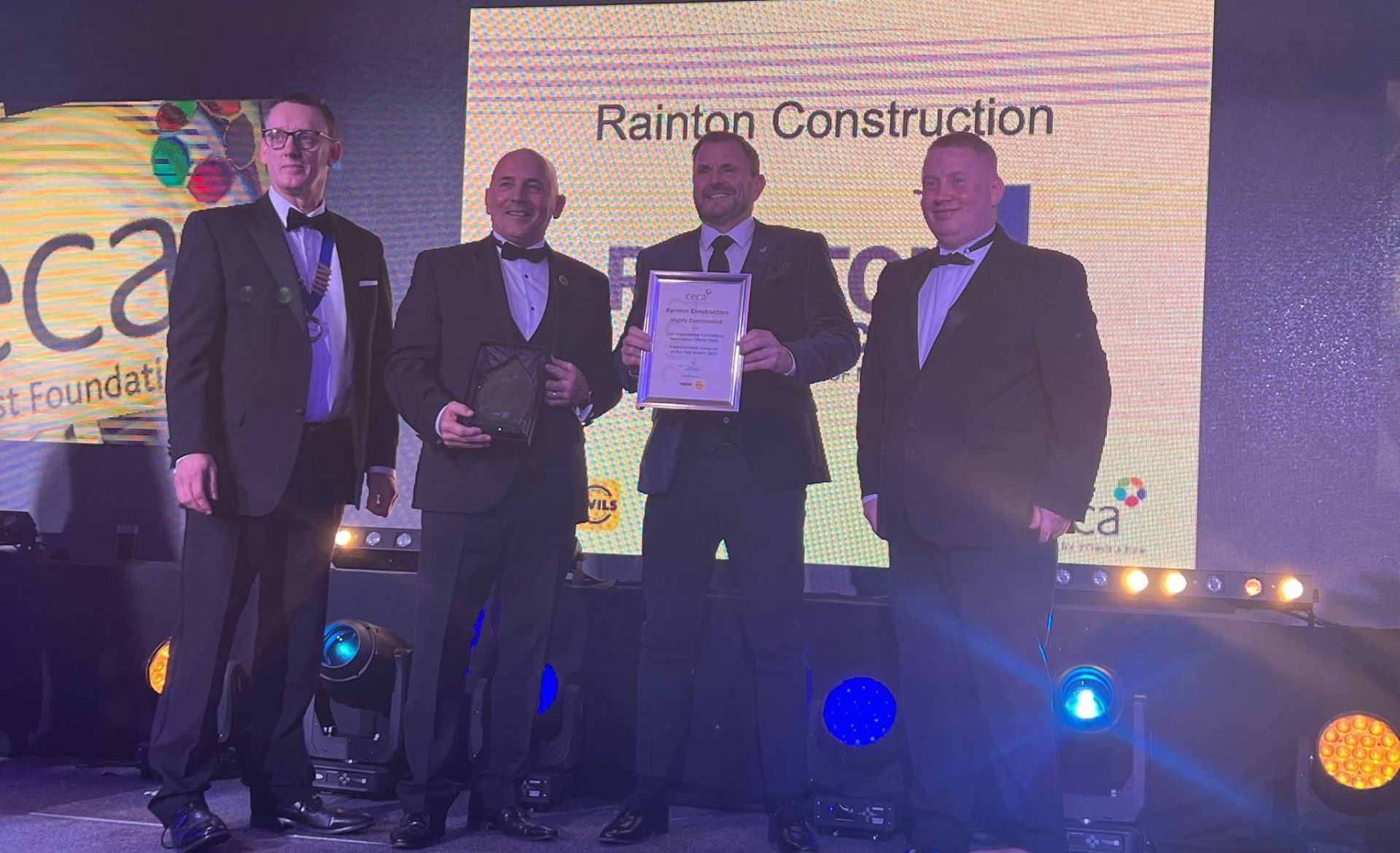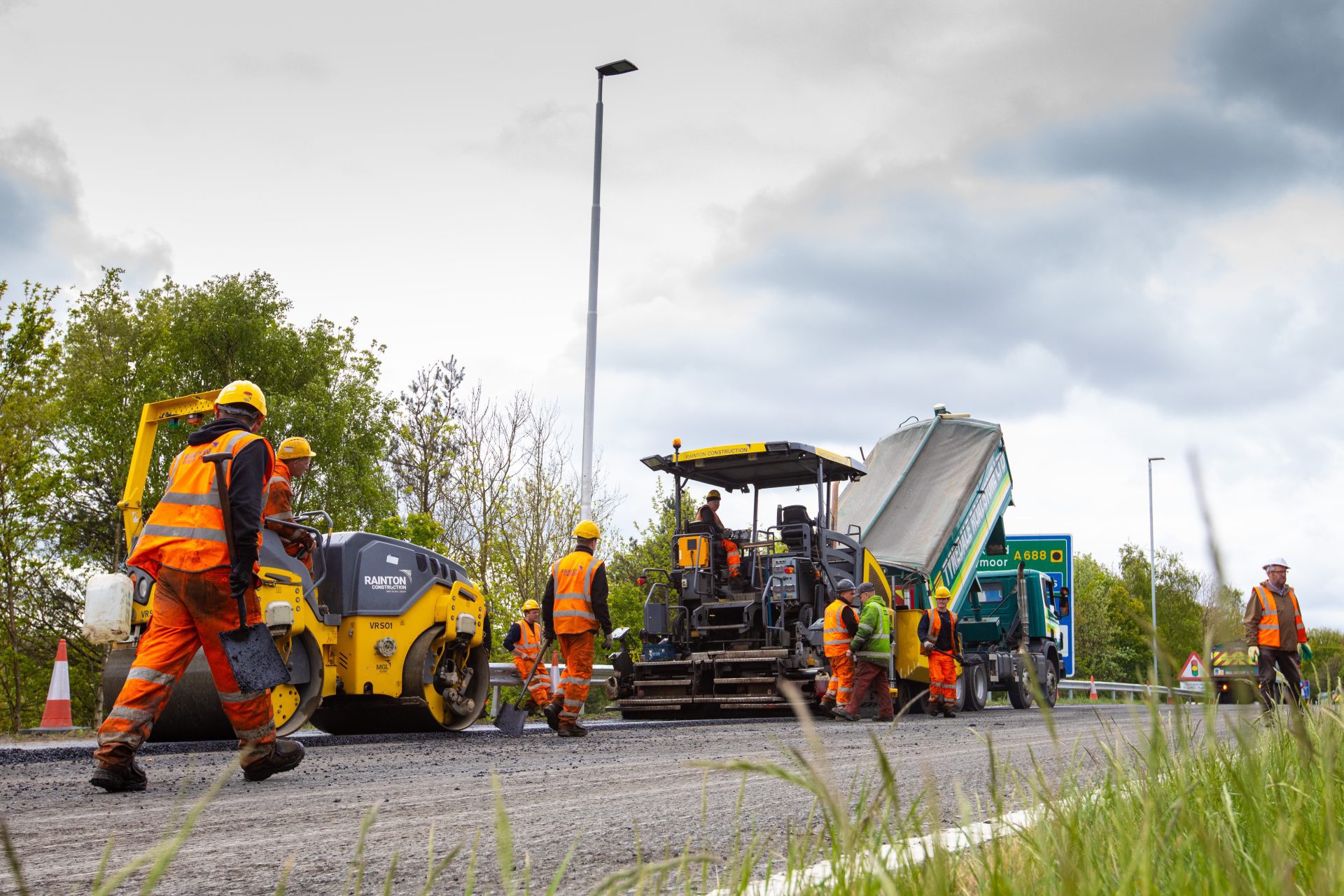 Rainton Construction was delighted to receive the Highly Commended accolade at the CECA Awards 2022. This was in recognition our commitment to reducing our environmental impact.
One of the most significant factors impacting our carbon footprint is the asphalt materials required for the surfacing works we undertake. The embodied carbon in the aggregate and bitumen comprises a substantial percentage of the total. We are leading the way to reduce our environmental impact and promote a more intelligent, cleaner and greener industry by developing innovative recycling waste reduction and materials production practices.
Through our business Tynedale Roadstone, we develop and self-deliver innovative asphalt solutions which utilise a combination of plastic and rubber waste. We lay our sustainable material on local road networks through our surfacing division, part of Rainton Construction.
There is no quick fix, we are developing a comprehensive and wide-ranging carbon reduction strategy to provide tangible progression towards carbon neutrality.
The built environment plays a crucial role in addressing climate change, by challenging the norm and working together, we can help positively combat climate change to ensure a sustainable future.