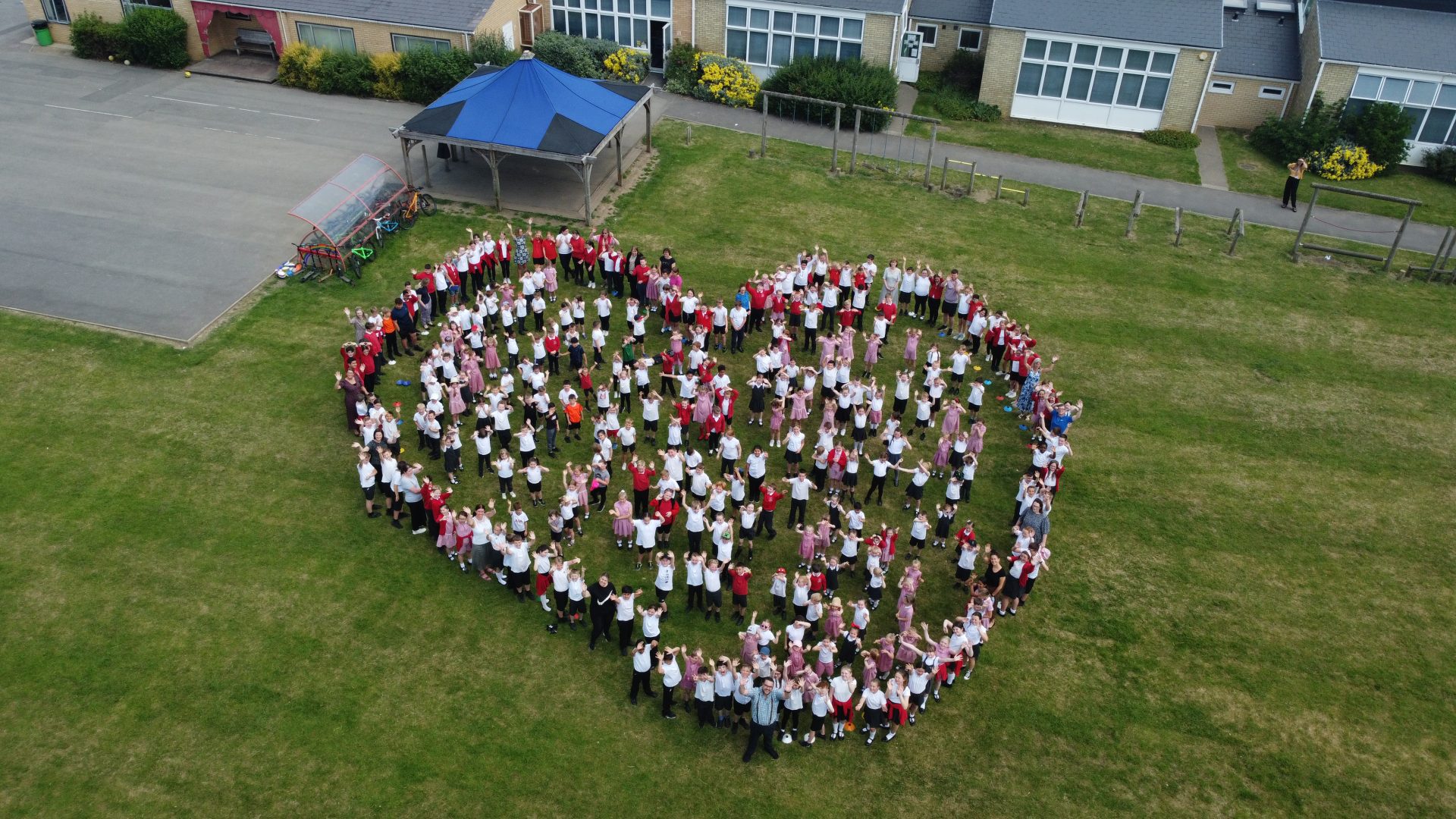 It was a pleasure to help the pupils and staff at Thornaby Church of England Primary School spread their message of happiness. The pupils formed a heart on the school field and we captured this fantastic image.

MGL Demolition is working nearby to demolish a residential block in the local area and we have developed a partnership with the school.
We are always looking for ways to offer further support. We have previously delivered a safety talk and we donated a range of educational resources to support learning and development, including items to aid play time in the nursery construction garden.